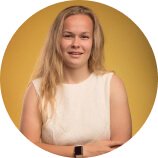 Frankie & Benny's has a unique charm. It was important for us to reflect this during the development of the website. People had to open it and immediately be transported to the 50s and look forward to their pleasant pastime in the location. And I think we have succeeded. We made a useful product that is visited by several million users every year. Honestly, every time I come to the UK, I open the site we developed to find a cozy place and book a table.

- Daria Maltseva, Product Manager, KeyUA
Challenges and Objectives
We faced the challenge of rebuilding the website completely, and we created many features from scratch. When Frankie & Benny's approached us for help, their software was outdated, and we had to solve this problem quickly. Although the restaurant chain already had some popularity, another challenge that we faced was to improve the marketing strategy. Since the American & Italian restaurant website had to be visited by more and more users, KeyUA decided to make sure that it could withstand enormous loads and work correctly without downtimes.
How KeyUA's Services Helped
Our success story of creating a restaurant website began in 2013. It was then that Frankie & Benny's first approached us for help. They wanted to make their application more flexible, convenient, and functional. The bottom line was that the clients had to go to the site and automatically be shown the nearest restaurants, from which they could choose a menu and order delivery or takeaway. The system also needed to make it possible to book a table. We made this functionality very simple, with just a couple of clicks, and customers no longer had to wait in line for an open table. Another area that KeyUA worked on was increasing the popularity of the brand online. Together with the London team, KeyUA created an effective strategy that allowed us to grow the flow of customers to the site by more than 900%.
Results
We used best practices to benefit Frankie & Benny's, and here's the result:
7 min
⠀
average time spent on the website
Preparation
Below we will outline the essential steps that taken in the preparation process:

Investigation
Market and competitor research ensured that we were able to identify the project's exact objectives and identify the benefits of the future web app:
Determination of market conditions
Analysis of the strengths and weaknesses of the project
Development of the implementation concept

Planning
Steps that were taken for quality development planning:

Delivery
The result we got during the preparation:
A clear project implementation plan
Understanding the specifics of the market
Key Ideas
KeyUA's team provided some essential ideas for project optimization and scale:

⠀
We implemented a location tracker, so customers could immediately see restaurants availability in their area, instead of searching manually.

⠀
We used Ruby on Rails for fast and productive application development.

⠀
We added cloud solutions for convenient and reliable data storage.

⠀
We created an algorithm for lightning-fast table booking.
Process
Check this the case for restaurant website development:
1
Step 1. Discuss Requirements
The first step is always to discuss with the client the requirements, goals, and features of the project. We must have a clear understanding and a shared vision of the product.
2
Step 2. Sign an Agreement
After all the questions have been clarified, we give the client our proposals and sign a development contract.
3
Step 3. Study Specification
The KeyUA team very carefully studies the project specifications to create the necessary set of tasks and website development cases for the restaurant & implementation plan.
After all the tasks are clear, and the priorities are set, we start the development process.
5
Step 5. Quality Assurance
Testing is an integral part of any application delivery. Our technicians carry out manual and automated testing to verify the platform's complete functionality. Any bugs are fixed immediately.
When the central part of the functionality is created, and testing has confirmed its quality, we release the application to make it available for users.
The next stage is building a strategy to increase online brand awareness and attract new users.
We continue to support the site in the post-release period to ensure the platform's most efficient operation.
59% of restaurant orders are takeout or delivery. It's an impressive statistic to support building a custom restaurant website.
Technology Stack
See what tool we use to deliver a beneficial product:

Future Plans
1
Independent studies show that 70% of consumers prefer to order directly from a restaurant, ensuring that their money goes straight to the restaurant and not a third party. This is more proof that every restaurant needs its own web application.
2
The food industry is always popular, and gourmets line up to visit their favorite locations. The development of a convenient table booking system supports customer care and efficient logistics.
Did you like this example of making a restaurant website in the UK?
We can easily build the same for you!
Other Cases
ChefXСhange
Hire your own private Chef for dinners or special occasions, in a few clicks. They bring their own ingredients and even clean up after themselves!
Let's Work
Is there a challenge your organization or company needs help solving? We'd love to discuss it.
Contact Us
Online Divorce
Online Divorce is an online system that was a pioneer in the online divorce industry that works more than 17 years!