The development of mobile applications remains extremely demanding among startup businesses due to ever-increasing demand. Currently, Google Play offers around 2,560,000 apps, Apple Store 1,870,000, and Windows Store 669,000. Companies generated $461.7 billion in 2019, and predictions say that this number will hit about $935.2 billion by 2023. We have prepared the 70 best mobile app ideas in 2022, so continue reading to get a million-dollar application and make the best of 2022.
1. Delivery Applications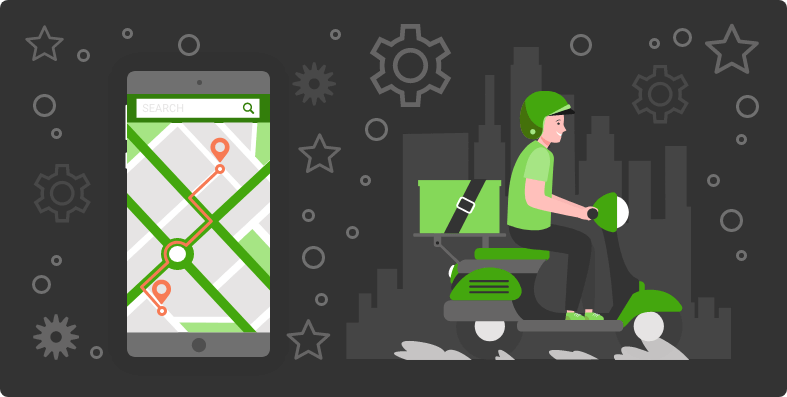 We couldn't begin the list of best app ideas without mentioning delivery applications first. This simple app idea boasts the top players in the market like UberEats, Postmates, and Instacart. To create a food delivery app, consider the following standard features: GPS-tracker, payment gateway, and a sectioned menu to find food based on categories. Grocery delivery is one of the fastest-growing niches within this market.
2. Dating Applications
Even though dating applications have been present in the industry for over a decade, people are still interested in new, original, and distinctive platforms to meet a soulmate. Today, 38% of people older than 40 believe in the idea of finding love online. To create a dating app, you should consider adding existing features (GPS, pics upload, among others) and customized ones.
3. Doctor Appointment App
Research shows that there have been 3.7 billion uploads as of 2017. Why is building a mHealth application a trending app idea? The market is currently experiencing a lack of competition, which gives startups room for development. Moreover, a customer wants quick services, a convenient interface, and many features in one place. With this in mind, before you build a doctor appointment app, you should consider hiring a professional development team that would incorporate innovative ideas into your unique platform.
4. Car-Sharing Applications
The key reason why building car-sharing applications is a great app idea in 2021 and 2022 is that people travel a lot. Car rentals while traveling generated around $2.5 billion in 2019. Most top car-sharing apps have a great selection of cars: different models and classes to meet every customer's needs.
5. Trip Planning Applications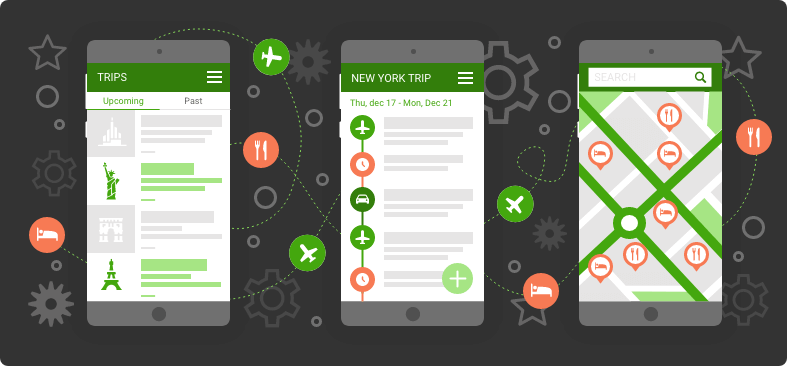 With all the variety of services that they offer, tourists can plan their trips within seconds: book hotels, flights, and discover local sightseeing. Typically, these apps also have a feedback section, food place recommendations, and car rental services.
6. Fitness Applications
The world of sports has long been a huge money-making business. Platforms allow users to track physical activity, provide a rich pool of workouts, and offer informative blogs. Creating a mobile fitness app could be one of the best app ideas in 2022.
7. Nutrition and Meal-Preparation Applications
A user may enter the goal (lose, maintain, gain) and get a full specter of assistance: from calorie guidance to personal eating plans. They must be rich with recipes and have a blog to increase the user's awareness of healthy living aspects.
8. Taxi Applications
The crucial features to consider by developers are payment gateway, pre-order option, referral bonuses, and vehicle class choice. Making a taxi app is easy, as it involves minimum but crucial features to stand out on the marketplace.
9. Sell and Buy Applications
Among the new app ideas in 2022 is a sell-and-buy platform that allows people to get rid of unnecessary things and find needed items at smart costs. Startups can make money on this application by incorporating ads, providing delivery services, and using premium accounts to discover more items for sale.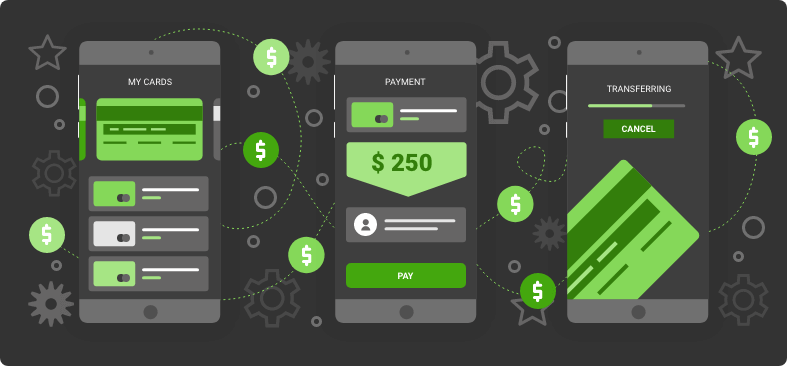 10. Self-Learning Platforms
If people find offline courses too dull and expensive, these applications provide a wide variety of learning materials on different topics, such as marketing, history, nutrition, and other disciplines. eLearning platforms like Udemy or Coursera can even provide valid certificates that are credible for official employment.
11. Book-Readers
Whether on the phone or a tablet, modern-day book worms prefer technology over paper. These applications are primarily profitable when they offer premium subscription options where users can purchase rare books.
12. Gifts-Delivery Applications (or Christmas List)
On this platform, a user can select an item, pay for it, and send it to a specific recipient. A vital feature of the Christmas List is that a customer can wrap the gift or request a courier dressed as a Santa Claus, creating a magical atmosphere for children.
13. Cooking Apps
These applications allow users to search for recipes and save them to their favorites, customize recipes based on food preferences, and watch cooking shows.
14. Virtual Tours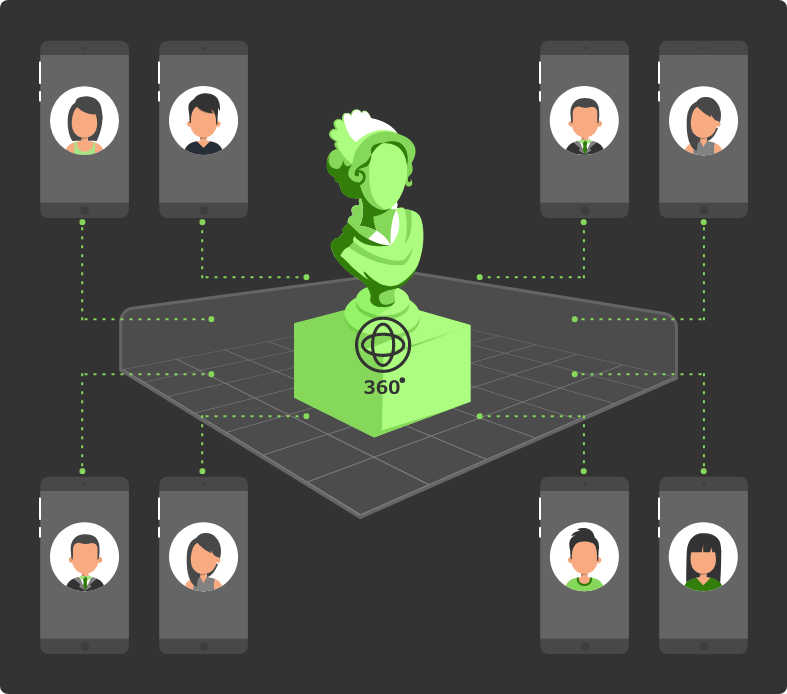 Virtual traveling applications never made as many sales as they have during the world's recent quarantine. VR (Virtual Reality) is the top technology used to create such applications, allowing users to keep in touch with their favorite activities.
15. Music Streaming Applications
Our best ideas for mobile apps list is incomplete without mentioning music streaming apps. Almost all music-streaming platforms are paid-based due to intellectual rights protection policies. Music streaming apps make money from different membership options that allow users to discover more songs and share their accounts with family members and friends.
16. Photo Editors
Instagram users strive to apply the best filters and effects to their photos to stand out among their peers. Moreover, bloggers and influencers are ready to spend lots of money purchasing unique photo editing and photoshopping tools.
17. Translation Apps
While traveling for work, school, or pleasure, students and travelers occasionally use a translation application. One challenge for platforms is allowing offline use. Moreover, it is crucial to incorporate dictation and photo-to-text features, as many users find it confusing to type the correct spelling.
18. Gaming Apps
Gaming apps are not new in the list of awesome app ideas; however, a typical gamer spends around 215 minutes daily playing mobile games. Adventures, strategy, puzzle, role-playing, and all other games will never go out of style since it is an everyday leisure activity among teenagers and undergraduates.
19. Music/Soundtrack Recognition Tool
Except for Shazam, leading song-recognition platforms are scarce. A practical idea would be creating an application that allows users to create an in-app library and move songs to the music-streaming app on the iPhone.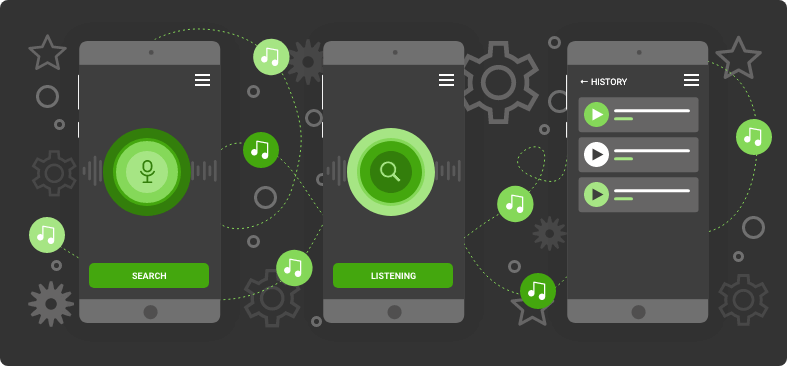 20. Social Media Application
Generation X will never get tired of new social media platforms that differentiate from existing ones. For instance, TikTok, an application for funny video creators, had a winning release quickly gaining members within months; these days, it has over 219 million active users. With this in mind, a social media application is an evergreen idea to bring to the market. So if you're still wondering if social media app is among the app ideas for 2022, the answer is definitely yes.
21. Get Help Apps
Specialists should do household reparations and other help services. These applications can easily find an expert to build furniture or fix problems with the Internet. The beneficial feature of such a platform is finding a specialist nearby to get service quickly.
22. Job-Searching Platforms
These days, many millennials are interested in freelance, part-time, or remote-based occupations as they tend to have more free time without office routine. Job-searching platforms allow users to post CVs and cover letters, connect to email to receive notifications, and get a blog section to learn peculiarities about a specific profession.
23. Budget Planner
This application allows users to record their expenses, store credit cards, and save money by analyzing random purchases. This application remains a saving tool for people trying to have side money and struggling to manage their expenses smartly.
24. Notepad
Creating a to-do list, leaving essential notes, and writing a grocery shopping list is possible in these apps. They allow users to organize notes using dividing lines, columns, and other figures to create interactive and visible content.
25. GPS Applications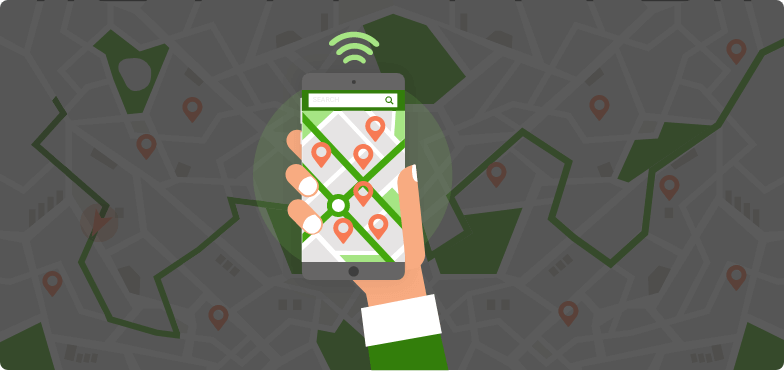 It is not just car navigators and maps that have a GPS feature. These days, you can find location tracker in dating apps, travel planning platforms, and even fitness apps. How to build a GPS app? You simply need to come up with the idea: game application or food delivery platform. Then hire Android app developers who will make your plan become a reality, incorporate the latest technologies, and support your app during execution.
Hire iOS developers from KeyUA and get your ideas perfectly incorporated into a cutting-edge platform! Tell us your business goal, and we will take care of the rest!
Contact Us
26. Smart Home Apps
IoT is the technology that allows people to connect all devices and access them from anywhere in the world. No matter what operating system you are using, Android or iOS, you can always take a live look at your house and get a notification if any threat is detected.
27. Plant Watering Control Apps
This app is simple and just sends notifications when it's time to give water to plants. However, some additional features can make it unique, such as watering a plant based on its type and room temperature.
28. Event Notifier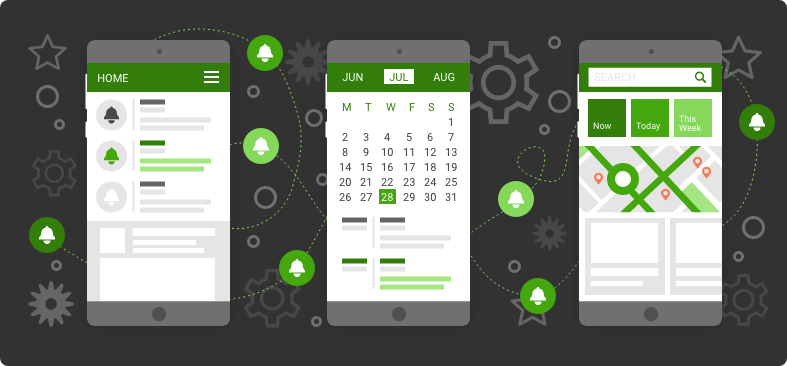 Concerts or community gatherings will be displayed in the app once you indicate your location. This application is also useful for event managers and ticketing companies.
29. Motivation and Inspiration Board
Among the unique ideas for apps in 2022, creating an inspiring board is demanding. People are always searching for new and inspirational ideas for home interiors, decorating, style, and beauty.
30. Notifications From Police Department
This is a fresh and unusual idea for an app, as many people live in dangerous neighborhoods or travel to places with high crime rates. The app is synchronized with local police to get the news at once.
31. Fleet Management Application
This new mobile app idea for 2022 targets businesses that own a significant number of vehicles. For large companies, it is a matter of saving costs to track and store the data regarding fleet, drivers, and logistics in one place. By making a trucking fleet management app, you considerably facilitate the business by helping them organize timely delivery, reduce costs, and ensure data synchronization.
32. Design Your Place
This application not only offers a great variety of interiors in different styles but also integrates with the platforms where you can purchase the chosen items. Another useful feature would be to add online assistance from the designer who can guide as requested.
33. Meditation and Yoga Application
This app allows a user to practice yoga, do meditation in or outdoors, connect to mates, and choose levels based on the experience. It sends notifications about the upcoming meditation session and keeps records of your progress.
34. Video Conferencing Apps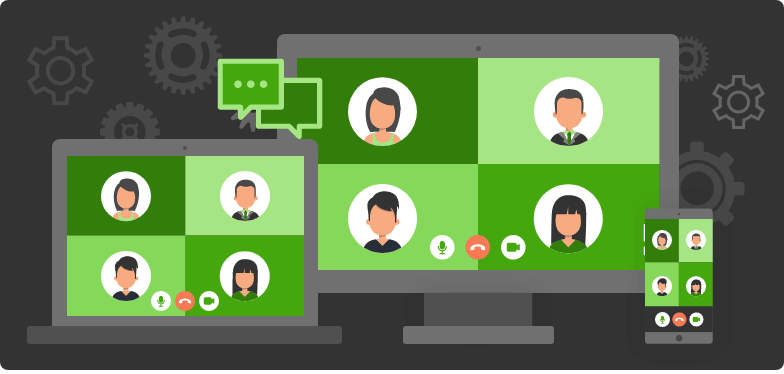 Such applications have gained extreme popularity during the recent lockdown caused by the COVID-19 pandemic. They allow scheduling a meeting with an adequate number of people to hold a critical business discussion or just socialize with friends.
35. Sports Events Portal
Giving users current information on the football and baseball events in social media is an excellent idea for making an app. Users can read sports feeds online and find like-minded people to discuss or debate relevant developments in the world of sports, eventually becoming friends.
36. Manage Your Goals
A user can create short-term and long-term goals, establish a list of steps to be done, and estimate a deadline. The app must have a notification feature to inform a user about the need to do steps. Only in this case, among the mobile app ideas for 2022, such a startup can have some success.
37. Earn by Running
A quite common fact about physical activity is that, on average, a human being should walk at least 10,000 steps a day to maintain healthy blood pressure and properly functioning organs. The application allows earning money by walking a particular number of steps or doing other sports.
38. Precise Agriculture
Technologies have invaded and now facilitate every sphere of human occupations, and the agriculture industry is not an exception. These days, with such software, farmers can plan their seeding season, apply the fertilizers smartly, and eliminate pest outbreaks on their fields remotely. By farming this way, they save their time for manual work and considerably cut costs on fieldwork.
39. GIF-Maker
This application allows for creating funny and interactive GIF pics from selfies. After the GIF is created, users can upload it to their smartphone and use it in social media.
40. Global StoryTeller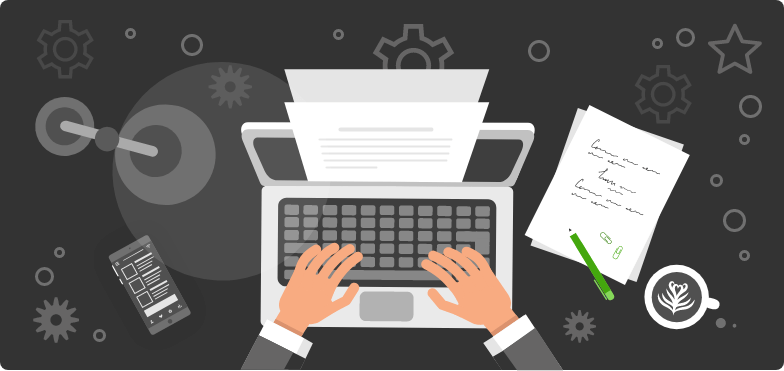 Like well-known Postcrossing, the idea of this application is to meet people from around the globe and share exciting stories. It becomes a saving tool for those who can't travel often and want to practice language and find friends worldwide.
41. Use and Return
If you have ever faced a situation when you need something for one-time use, the platform contains numerous options where people borrow items. For instance, you can have a rare book to read, rollers to hang out with a friend, or even shoes to go on a date. It is vital to have a GPS-tracker feature so that a user could find services nearby.
42. Parking Application
Big cities are overwhelmed with the number of cars and parking places, so it is useful for drivers to have parking applications to find a spot to park and know the price for parking. Through this app, drivers find not only public parking but also random parking spots.
43. Donations Apps
People across the world need help. This application enables users to find a particular community or individuals in need to send material help or transfer financial support. It would be useful to integrate this platform to official governmental charity platforms to ensure safety from scams.
44. Period Tracker
This application, exclusively designed for women, allows them to control their menstrual cycle, make notes regarding mood changes, and keep a record of any other hormone-related changes during periods. Among all the mobile app ideas in 2022, this one will be very popular, while always remaining relevant.
45. App for Musical Instruments Learners
The application gives an abundant scope of materials to learn accords, music notation, solfeggio, and other music-related knowledge. Moreover, if incorporated with VR devices, users can even play the instrument without necessarily having it.
46. Wine Guide
The winery industry is developing and growing. Thus it is sometimes challenging to find a wine of preference among immense options. The wine guide application allows a user to scan the bottle label and get a full description of the product: year of production, country of origin, types of grapes used to make the wine, and feedback from other people who tried it.
47. Virtual Shopping Assistant
Many people find it dull to shop in shopping malls and search for fashionable clothes. A virtual assistant considers a user's style preferences, providing online assessment based on body composition and offering apparel that fits.
48. Virtual Try-On App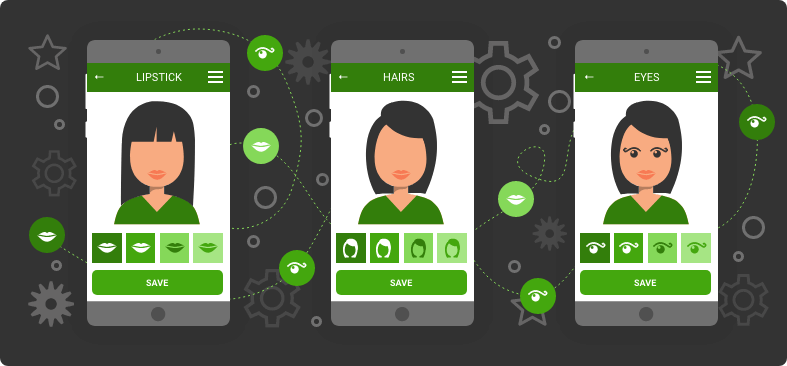 This application is closely linked to VR devices. A user puts the glasses on, chooses the clothes/jewelry/shoes, and can see how it all fits. The app can be used by people who want to try on things before buying them in a physical store or by those who prefer online shopping.
49. Video Maker Application
Even though the market of photo and video editing apps is overwhelmed, there is still a need for innovative ideas that will help create unique and interactive videos. This application is especially in demand due to the extreme growth of video bloggers that evolved in 2022.
50. Paint with AR
Augmented Reality makes the process of learning how to paint accessible for any person with this desire. With AR, a user can pass drawing courses from home and paint on the device or any flat surface. The application has several levels from novices in this activity to those who want to master their skills.
Request mobile app development services from KeyUA and let our professionals create a winning and competitive application!
Contact Us
51. Task Tracking Apps
Product-driven companies, mainly in the IT industry, work within tight timeframes to deliver services to the customer. With this in mind, they use task tracking tools to control the timing for tasks, stages of progress, and indicate participants. The application helps organize the working process to meet the requirements and, at the same time, control the workload of employees.
52. Find Campus Mates
Entering university or college can be challenging for graduates in terms of finding friends. The platform is a social media which, with the help of GPS-tracker, shows other students' profiles. They can indicate information about their lives, share photos, and chat.
53. Recipe Creator
Besides helping to discover recipes, this type of apps gives freedom for experiments. For instance, a user may choose the category of meals (breakfast, lunch, dinner), and the program will offer possible food combinations. It would also be useful to incorporate a virtual assistant to guide the user through the cooking routine.
54. Online on-demand consultation application
This platform can provide a wide range of consulting services, such as a lawyer, embassy representatives, and psychology sessions. Online consultation saves time and enables a user to pay for services using an in-app payment gateway.
55. Go Live apps
Live streaming applications are used to broadcast any type of activity and share it with a worldwide audience. Such apps are commonly used to stream video games to share techniques with other players.
56. Sleep and Mood Controlling App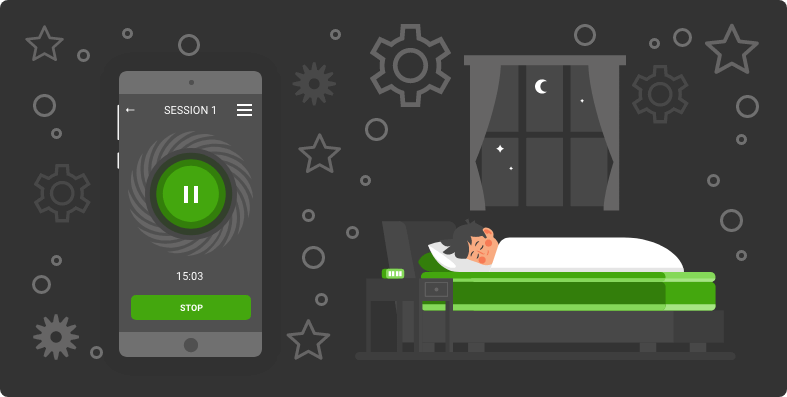 Similar to health control apps, it allows users with any emotional disturbances to balance their mood and sleeping behavior. The app may be connected to your smartwatch to measure pulse and determine the phases of sleep.
57. AR for Distance Schooling
Global lockdown due to the pandemic has led to distance school learning. Even though teachers can share the learning materials and curriculum via emails or web platforms, the AR technology helps students interact with teachers and more.
58. Catering platform
The idea of catering services is ordering food delivery for big gatherings or corporate events. Using food delivery apps is not a good option for this type of service since couriers mainly ride bicycles or scooters to deliver orders. Catering couriers, on the other hand, use large vehicles. The app would allow serving a specific number of people a particular type of cuisine during a chosen time frame.
59. Lost and Found App
We have all been in a situation where we found someone's lost phone or keys on the street or other public places. How does this application work? The person who has found something takes a picture of the item and posts it on the platform. They indicate their GPS location, leave a phone number, and meet when the owner sees it.
60. Food Expiration Tracker
Big families = big supplies. This application helps to enter all purchased products, indicate their expiration dates based on the packaging, and send notifications two-three days before to inform when it's time to get rid of the product.
61. Apps to Find Language-Exchange Friends
Practicing language does not necessarily mean traveling to the country of its origin. This app allows users to establish contacts with native speakers and talk to them on random topics.
62. Postcrossing
Partially mentioned before, the Postcrossing platform works in the following way: a user fills in the account info and gets five addresses generated by the software. Once all receivers get their cards from you, you can request another five and so on. In turn, you will also receive five cards from random people around the world. It is a fun activity to unite citizens in different countries.
63. CRM for Business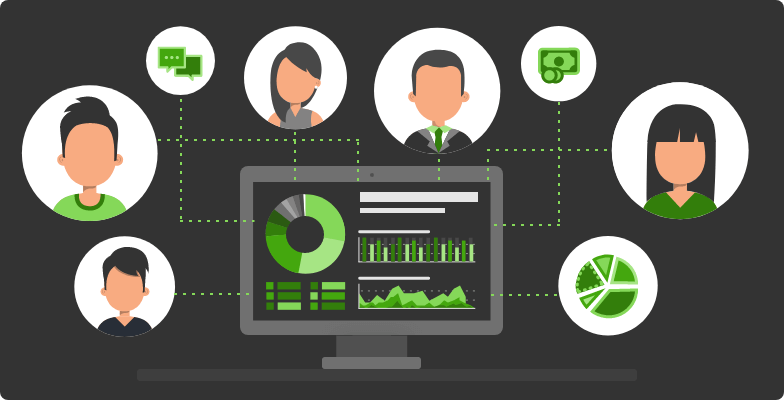 This is another business tool that helps keep information in one place. It can considerably facilitate the process of organizing customer-related data, store the information about payments, and use the CRM systems to conduct performance analysis.
64. Discover Local Public Transport
While traveling, we all want to have full information about all types of public transport and routes in one place. This application can also connect to transport GPS so that a passenger can see its arrival time. Another top feature in such an app is building a route from point A to point B.
65. Wedding Planners
This application has everything, including wedding dress store locations, decorations, rings, and other related equipment. Brides may also find the services of florists, musicians, and designers to make their day unforgettable. Adding wedding organizers' services would make the app even handier.
66. Where to Invest Next Apps
Investing money in real estate is always a good idea, but where else? This application shows the economic situation in the particular region, exchange rates, costs for cryptocurrency, and stocks to guide smart investments.
67. Startup Management Applications
Starting a business is not easy – you should properly analyze the market, determine key players, establish a budget based on the project requirements, and build a team of professionals. The startup management app will help you find experts, identify costs needed for investment, and, more importantly, have a database of investors who are interested in engaging in the project.
Such startup app ideas have long found their place in the US and Western European markets. Therefore, developing a startup management app can quickly lead you to success. But, it's worth paying attention to the fact that every year, competition in this segment is becoming increasingly fierce, especially in 2022.
68. Local Church apps
This app shows local religious communities of different confessions. A user can also find like-minded people to organize prayers, keep materials, donate to church groups, and read religion-related news.
69. Giveaway Platform
The target audience for this application includes all people who like getting rid of unnecessary stuff. They can donate old bicycles, school inventory, books, clothes, and even food. On the other hand, those in need can easily find the items by searching in location or categories.
70. Event and Party Planning Apps
We are finishing the list of brilliant app ideas with the event-planning platform. The principle of this app is similar to wedding planning apps. You can find musicians, places for partying, book a table in a restaurant, and more. The services may vary from baby showers to intimate friend bashes.
Wrapping Up
With a wide variety of functional and useful applications presented on the market, there are numerous great app ideas to start a business. Customers are seeking more innovative features to already existing types of platforms and always welcome new apps. The development of apps requires a lot of work; however, many tools like our guide to starting a business facilitate the process for novices to succeed.