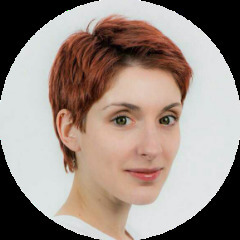 GetCoverLetter is a marvelous online cover letter generator that makes it easy to be admitted by recruiters. It provides first-class content for positions in 24 industries. It is very convenient because it gives the ability to customize a cover letter and resume for various job seekers, from interns to senior specialists. GetCoverLetter is definitely what today's labor market needs.

- Olga Voronkova, Marketing Expert, KeyUA
Challenges and Objectives
KeyUA started developing the app from scratch in early 2019. We were faced with a difficult task: creating not only the functionality of the system but also unique and useful content that customers could use to generate excellent cover letters. Our team began a comprehensive strategy, which consisted of building a high-quality and reliable architecture and creating special templates that would serve as the basis for the editor. Within a year, we released the first version of the web application, which prepared customized cover letters, taking the user less than 8 minutes to get a first-class document. The next step was an effective marketing campaign, which allowed the project to receive per 18,000 subscribers monthly. After the successful release, we started to prepare a separate functionality that allowed clients to create custom resumes. As a result, we managed to develop a full-scale software for users worldwide that helps them get a dream job.
How KeyUA's Services Helped
The goal pursued by our team was to create a reliable architecture based on which we could build highly productive functionality. At KeyUA, we choose the most suitable technology stack, which is excellent for creating scalable solutions and using a database to process and store large amounts of information. Another service we provided was the development of a user-friendly design. We prepared excellent and beautiful layouts that users can easily navigate. Additionally, our team developed various cases and strategies to popularize the product online. As a result, GetCoverLetter quickly gained a trusted reputation and lots of customers who adore it.
GetCoverLetter Indicators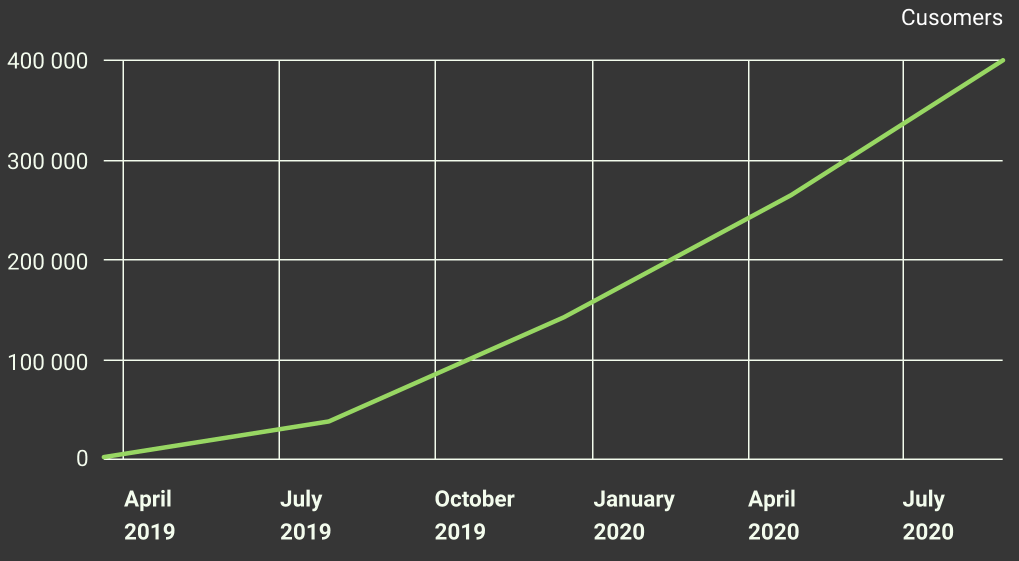 Results
Here's how KeyUA benefited GetCoverLetter business:
18 000
+
subscriptions per months
Recruiters need about 6 seconds to evaluate the applicant's profile. That's why it's imperativ to prepare professional documents. Developing an online builder for cover letters & resumes is a solid opportunity to run a successful business.
Preparation
Steps we took to build a website for an online divorce service:

Investigation
Research of market conditions to further identify the key factors affecting the construction of the project:
Identification of competitors, their weaknesses and strengths
Drawing up a portrait of the target audience
Preparation of technical solutions

Planning
Measures we took in the preparatory phase:
Creating a list of the most needed professions
Turning project requirements into tasks
Choosing the most efficient technology stack

Targeting the market
Developing steps for a successful product launch
Creation of useful content
Developing plans for future online marketing
Negotiating with Career Experts to improve templates
Key Ideas
Our company produced the following ideas to ensure the product's success:

ᅠ
We determined the portrait of the target user to develop the most effective functionality.

ᅠ
We used PostgreSQL to support databases with unlimited size.

ᅠ
We set up Nginx as a reliable server for scalable applications.

ᅠ
We created functional templates for cover letters and resumes that build first-class custom documents with minimum actions from a user's side.
Process
Here's the step-by-step process of cover letter & resume builder development we performed:
1
Step 1. Collect Requirements
Our team began by discussing with the customer all the requirements and goals of the project.
Next, we prepared an estimate and a project plan, indicating the time frame and suggesting a technology stack.
3
Step 3. Sign an Agreement
After discussing all the implementation features with the client, we signed a contract to develop the web application.
Our designers started preparing the wireframes, and it was approved. They created gorgeous and user-friendly layouts.
Our developers began to build the architecture of the project and created the basic functionality for the cover letter editor.
In parallel with the development, our team created unique content for the editor, which would be used to generate custom documents.
Once the development was complete, the QA team tested the system using automated and manual tools.
We released the first part of the project aimed at building cover letters.
9
Step 9. Online Promotion
The marketing team worked out steps to promote the product, thanks to which it gained popularity relatively quickly.
10
Step 10. Second Phase of Development
Further, the developers at KeyUA began working on the functionality that allows for creating custom resumes.
11
Step 11. Second Release
When the new functionality was ready, our team launched it. In parallel, our marketers were working on the successful growth of the brand's popularity.
Technology Stack
See what tool we use to deliver a beneficial product:

Future Plans
1
More than 58% of employers admit they prefer candidates with cover letters (Independent studies). This suggests that creating a professional cover letter will always be a relevant service for job seekers.
2
It's possible to create top-notch documents with GetCoverLetter in just 8 minutes. It significantly saves time when looking for a job.
3
GetCoverLetter has unique content & tips that help students and experienced specialists get the desired job in the shortest possible time.
Easily build your project with a professional and reputable team from KeyUA. We do more than just development.
Other Cases
Online Divorce
Online Divorce is an online system that was a pioneer in the online divorce industry that works more than 17 years!
Let's Work
Is there a challenge your organization or company needs help solving? We'd love to discuss it.
Contact Us
Mammoth Hunters
Mammoth Hunters is the most effective bodyweight functional training program, adapted to your schedule, your fitness level and your goals.