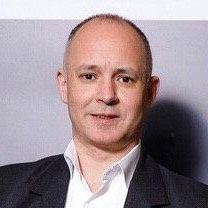 PlayEnable suits both real sports fans and office workers who want to cheer up. The system offers a search for nearby classes, allowing clients to attend new activities every day. You can easily book and pay for workouts, refer friends, and receive bonus points or discounts. It is like an eBay in the world of physical activity.

- Andrey Onopriyenko, Delivery Center Director, KeyUA
Challenges and Objectives
In 2012, PlayEnable was just an idea. The goal was to build a website and mobile app from scratch. The main challenge was to develop a highly productive marketplace for sports and fitness activities to connect people and facilities. Another important, but separate task was to prepare and implement a marketing strategy that would allow the project to enter the market and gain popularity successfully.
Are you looking for first-class software solutions for the sports industry?
Our team can effectively and promptly implement all your wishes.
How KeyUA's Services Helped
Various specialists from our company worked hard to deliver a unique and quality product. Before creating the code, we prepared the layouts of all pages. The designers produced templates for the web and mobile versions, which would be easy to navigate and motivate users to make purchases. Next, we developed a cloud-based system for sports facilities and clients that quickly returned search results. The main emphasis was on making the platform fast, as it was expected that PlayEnable would contain a large volume of classes in various directions. In parallel with the development, the KeyUA team also created a marketing company. We carefully studied the potential user's behavior to present the product in the most attractive light.
PlayEnable Indicators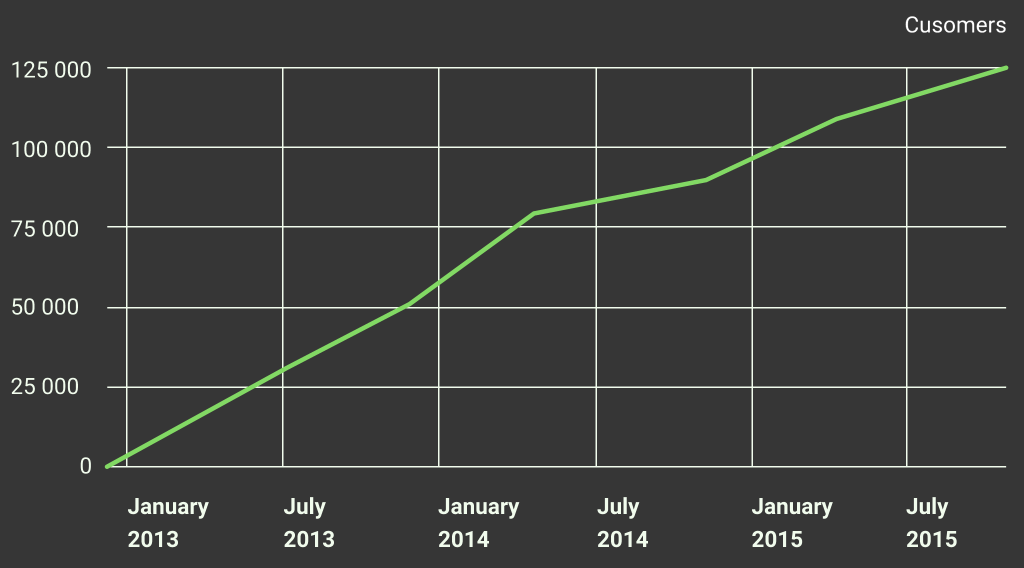 Results
Here's how KeyUA benefited the PlayEnable sports marketplace:
As a reliable provider, KeyUA delivers a top-notch software solution for sports activities.
Preparation
This case study describes the development of marketplaces for sports. But before starting the app-building, the KeyUA team carries out serious preparation, which serves as a reliable basis for the project's growth.

Investigation
The initial step is collecting data that will help to develop quality software.
Market and competitor research
Business proposal preparation

Planning
Careful planning of all development stages is the key to high-quality project implementation and its compliance with the time and financial frameworks.
Creation of the project technical documentation
Preparing a set of tasks and splitting them into iterations

Delivery
Creating an effective promotion plan is also an essential step in the preparatory stage since marketing must launch before the project's release.
Content creation for the site
Preparing an SEO strategy
Key Ideas
We had to create not just an online platform for sports activities but an excellent and useful two-sided product. Therefore, the KeyUA team proposed the following ideas to help the project achieve tangible results:

⠀
Using cloud technologies to make the system more efficient and scalable

⠀
Adhering to Agile technologies for faster decision making and better source code quality
⠀
Developing a web app on Django to make it fast and secure
Process
Building a quality app is a detailed and carefully planned process. At KeyUA, we take the following steps to satisfy the customer's expectations.
1
Step 1. Gather Requirements
Collecting information and technical requirements is of particular importance for project evaluation. Our team studies the client's specifications and wishes to prepare an effective business proposal.
We discuss with the customer all the nuances and stages of implementation. After settling all the issues, we sign a non-disclosure agreement and a development contract.
Our designers create examples of site layouts, taking into account all the wishes of the client.
In the next step, our team develops the source code of the project and implements the design.
In parallel with the application's development, we build a marketing strategy to gain a competitive advantage.
KeyUA's team performs manual and automated testing to ensure the high quality of the application. We release the application only after ensuring that it has no bugs and works according to the specifications.
In the next step, our specialists launch a marketing campaign and release the product onto the market.
Get to know your project's cost and the time needed for development by asking our technical experts. The first consultation is free.
Technology Stack
See what tool we use to deliver a beneficial product: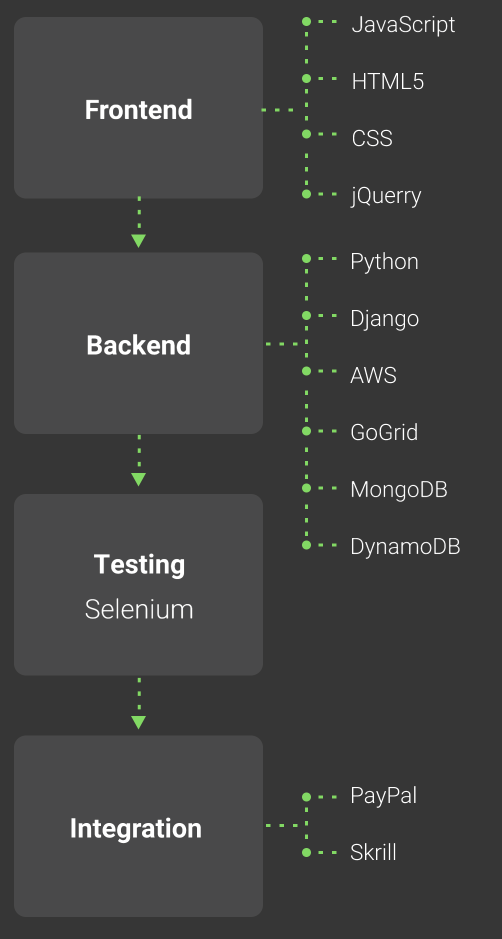 Future Plans
1
The fitness industry is actively growing, so an application that allows customers to establish contact with gyms is a superb business solution.
2
Creating a sport and fitness marketplace is one of the most convenient ways to start a business with a relatively small budget and without rental costs.
3
Sports apps of this kind are a trend not only for professionals but also for amateurs and beginners. In turn, it significantly expands the client base and provides an influx of new users.
Other Cases
Online Divorce
Online Divorce is an online system that was a pioneer in the online divorce industry that works more than 17 years!
Let's Work
Is there a challenge your organization or company needs help solving? We'd love to discuss it.
Contact Us
Mammoth Hunters
Mammoth Hunters is the most effective bodyweight functional training program, adapted to your schedule, your fitness level and your goals.