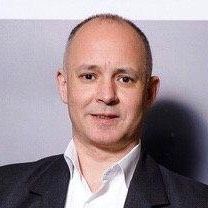 Many companies are looking for an easy and affordable way to create a custom website. jAlbum editor is excellent for such purposes. Using this service, customers can create a unique personal photo album or a simple website to advertise or sell their products and services. This application facilitates online promotion for small firms and is a reliable web development solution.

- Andrey Onopriyenko, Delivery Center Director, KeyUA
Challenges and Objectives
Since the system contains a lot of graphic content, we were faced with the task of ensuring its storage and high-quality display. The generator needed to be fast and efficient, delivering immediate results to users. The main priority was helping to improve jAlbum's performance.
How KeyUA's Services Helped
During the project's implementation, our team used Java virtual tools and cloud technologies, making it possible to increase the system's performance by more than three times. We modified parts of the code to update the outdated jAlbum functionality. In parallel with this, the KeyUA team designed additional opportunities to grow the website's popularity, which increased the site traffic by 130%.
Results
Here's how KeyUA benefited jAlbum's business:
Preparation
Before starting the assigned task, our team had to carry out preparation that would make the development more effective. We took the following steps to create a photo book maker app.

Investigation
KeyUA specialists conducted a series of studies to obtain the data necessary for accurate system modernization.
Exploring platform features
Analysis of technical specifications
Assessment of technical solutions

Planning
We planned all project processes to use resources as efficiently as possible.
Creation of technical specifications
Preparation of an implementation plan
Online promotion planning

Delivery
As a result, our team received the following tools, which we successfully used for app development.
A set of selected technical tools
Key Ideas
Having significant experience in delivering photo editing applications, our team came up with several ideas to improve the product.

⠀
Using AJAX to update page content dynamically

⠀
Developing a drag & drop feature for more convenient file uploading

⠀
Creating a blog that would be filled with custom and useful content as part of online product promotion
Process
The process of creating quality software requires going through certain stages. Here is a real example of steps we took to build a photo book maker application.
1
Step 1. Gather Requirements
First, we discussed the project goals and terms of reference with the client to assess its complexity.
2
Step 2. System Investigate
Our team carefully examined the system's current functionality to determine which parts of the code we could upgrade.
We provided the client with several options for solving their problems and signed a development contract.
The KeyUA developers began to re-engineer the system and update some functionality.
Along with the development, we began to prepare steps for online promotion.
When the bulk of the development was completed, our experts carefully checked the entire application to ensure it met the project requirements.
Next, the client reviewed the new system and left us feedback.
After the platform's development was completed, the product was released to the market, and we launched a promotion campaign.
Technology Stack
See what tool we use to deliver a beneficial product:

Future Plans
1
Photo processing and gallery making apps enable users to create their personal brand. In turn, this facilitates a more successful promotion of products and services, increasing confidence in the company.
2
jAlbum has various pricing models, which makes it attractive and affordable for users with different budgets.
3
With a custom application, the time and location of your business are not limited.
Other Cases
ChefXСhange
Hire your own private Chef for dinners or special occasions, in a few clicks. They bring their own ingredients and even clean up after themselves!
Let's Work
Is there a challenge your organization or company needs help solving? We'd love to discuss it.
Contact Us
Online Divorce
Online Divorce is an online system that was a pioneer in the online divorce industry that works more than 17 years!