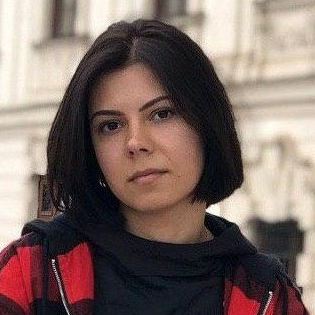 Art allows us to know this world through the eyes of other people. ART:I:CURATE is not an ordinary online museum. It's a great app that allows people worldwide to learn more about contemporary art and gives young artists a good start. In today's busy world, when people don't even have time to dine, let alone visit a museum, ART:I:CURATE is a convenient opportunity to enjoy art from a laptop or smartphone.

- Krystyna Miller, Frontend Developer, KeyUA
Challenges and Objectives
Our primary goal in this project was to create a multifunctional network for artists to store and purchase digital works. The KeyUA team had to develop a web and mobile application from scratch with an emphasis on cloud technology. Another important task was to increase brand awareness, so KeyUA's marketing experts built an effective promotion strategy, which allowed us to increase the website's audience by 170% per year.
How KeyUA's Services Helped
Our team's services included creating a web version and a mobile application compatible with Apple and Android and thorough testing of all functionality. KeyUA developers completely configured and developed the technical environment of the project following the stated requirements. We also prepared layouts and templates for the web and mobile apps. The site needed to look fashionable and sophisticated because it would be a platform for popularizing art. We listened to all the client's wishes and proudly succeeded in creating a great design. Our experts also prepared several ways to promote the products online, including creating custom content for a blog and SEO.
ART:I:CURATE Indicators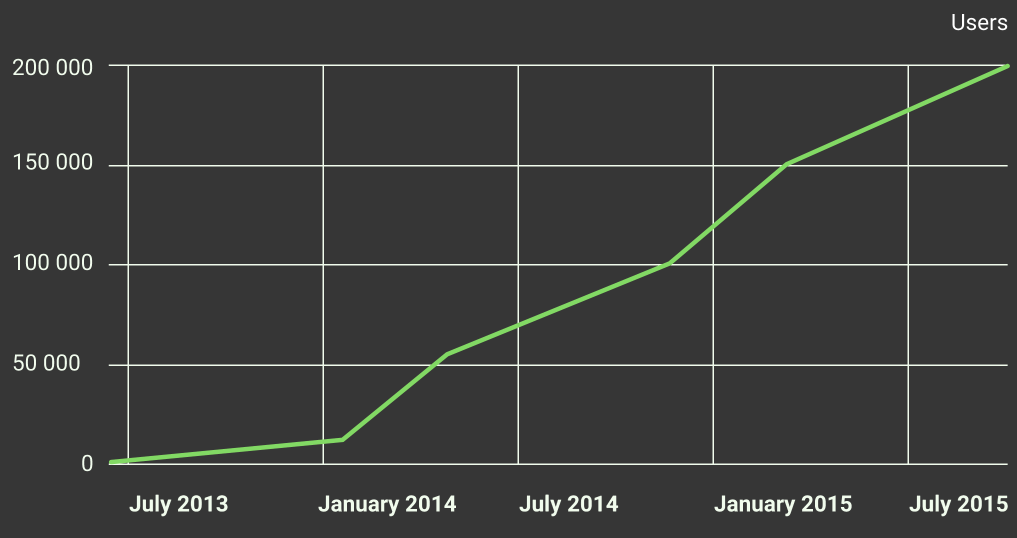 Results
Here's how KeyUA benefited the ART:I:CURATE business:
350,000
+
paintings in database
Need to build a custom social network for artists?
We offer a comprehensive approach to the implementation of your idea.
Preparation
In this case study, we will talk about all aspects of the software development and preparatory phase, the result of which significantly affects the creation of the product.

Investigation
The first part of preparation always includes gathering important information needed for development.
Collection of technical requirements for the project
Researching the strengths and weaknesses of competitors
Drawing up a user portrait
Discussing design requirements with the client

Planning
The next step is planning the team's activities.
Formation of technical documentation and prioritization of tasks
Preparing wireframes and templates for the application
Choosing a technical stack
Online marketing plan development

Delivery
We provide the client with the following:
Thoughtful digital marketing strategy
Advice for an effective product launch
Key Ideas
While designing this social network platform for artists, the KeyUA team concluded that we needed to implement some crucial tools to enable the startup to enter the market successfully:

⠀
Using the NoSQL mechanism for database management, effectively solving scaling problems and processing large volumes of information

⠀
Preparing and implementing a custom CRM to facilitate full and effective communication between the startup team and clients

⠀
Creating a blog and filling it weekly with useful information to help promote the product and increase user confidence

⠀
Developing an application based on cloud services to keep it responsive and secure when working with a heavy load
Process
Here is an example of essential steps to implement a social platform for artists:
1
Step 1. Collect Requirements
The first step is to clarify all the requirements and discuss the project's goals with the customer.
2
Step 2. Prepare Wireframes
Next, we create page wireframes for the mobile and web application, which will serve as the basis for design and writing code.
Our team creates designs for web and mobile versions, taking into account all the client's wishes.
KeyUA developers write code for future websites and create native apps for mobile devices.
Our priority is a quality product. That is why we carefully test the functionality using manual and automation methods.
While the project is at the development stage, we prepare ways to promote the application online.
After the functionality is developed and tested, we launch the product and the marketing campaign simultaneously.
Do you want to know the cost and time required to implement your ideas?
Just ask our tech experts!
Technology Stack
See what tool we use to deliver a beneficial product: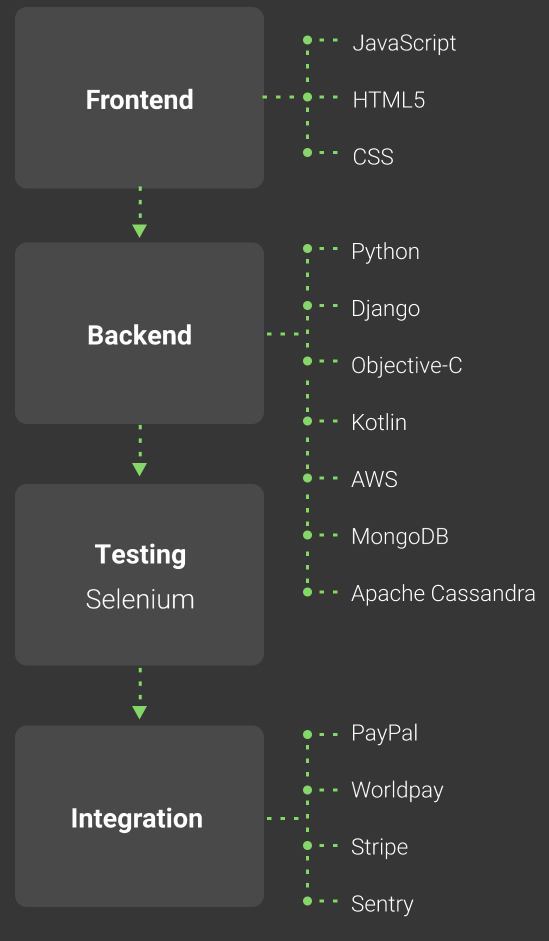 Future Plans
1
Developing a social media platform for artists is a great way to expand the opportunity for your gallery or launch a startup that isn't limited to one location and can attract customers from all over the world.
2
Share your vision with many like-minded people with a custom product.
3
Want to influence trends in the art world? Then you need a social network for artists.
The success of an application heavily depends on good coding.
Partner with seasoned programmers to make your business grow.
Other Cases
ChefXСhange
Hire your own private Chef for dinners or special occasions, in a few clicks. They bring their own ingredients and even clean up after themselves!
Let's Work
Is there a challenge your organization or company needs help solving? We'd love to discuss it.
Contact Us
Mammoth Hunters
Mammoth Hunters is the most effective bodyweight functional training program, adapted to your schedule, your fitness level and your goals.