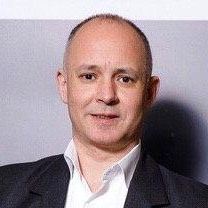 Venda provided B2B, B2C, and B2E solutions for quality business management. It was a unique platform that served medium and large-sized companies across Europe. Venda's advantage was that it significantly helped its clients reduce risks associated with e-commerce and expand their influence on the market. For KeyUA, it was a great honor to work with such a revolutionary company. Our team put a lot of effort into this product, and it brought great results for both sides.

- Andrey Onopriyenko, Delivery Center Director, KeyUA
Challenges and Objectives
We started our cooperation with Venda in 2009 when the company already had a leading position. The shopping platform was growing rapidly and faced certain technical difficulties. The increase in Venda's users led to the fact that the system could no longer cope with the load. KeyUA faced an exciting task— to make a top-notch but also fast reengineering of the system, taking extra measures to increase its performance.
Building a SaaS-based e-commerce platform with high productivity
and user-friendly interface is easy and affordable with KeyUA. Try our superb services to benefit your business.
How KeyUA's Services Helped
The services KeyUA provided to Venda included improving the system architecture, setting up a powerful search engine, and enhancing the bandwidth. Our team also redesigned the platform to make it more user-friendly. After we completed the tasks to improve the productivity of the system, our cooperation continued. KeyUA developed and implemented new functionality for Venda, and the company achieved its goals most successfully. By the end of our collaboration, before the sale of the company, Venda served more than 400 global manufacturers, including organizations from the Fortune 1000 companies list.
Results
Here's how KeyUA benefited Venda:
9 min
⠀
average time spent on a website
Do you want your business to generate high profits
with a relatively limited investment? Build a custom e-commerce platform and make money on products from the small
Preparation
KeyUA performed complex work to build a powerful web application for Venda:

Investigation
The first stage in the preparation process was to study the current problems and goals of the project:
Identification of technical weaknesses
Development of measures to improve the system
Analysis of the market, competitors, and their advantages
Creation of the use cases for problem-solving

Planning
Measures we took in the preparatory phase:
Creating a set of tasks for reengineering
Formation of a team of specialists most suitable for the project goals

Delivery
Next, we covered the necessary steps required to deliver an app.
Creation of a technical environment
Eliminating system weaknesses
Development of new features
Key Ideas
During Venda's platform development, our team generated a couple of solid ideas to benefit the project:

⠀
We decided to use Python as a reliable and robust programming language for creating a SaaS e-commerce platform.

⠀
It was agreed to use AWS as a scalable and flexible platform for online stores.

⠀
We redesigned the interface to make it more user-friendly and attractive to visitors.

⠀
We built an algorithm in which customers could quickly set up their stores.
Process
Look at the full-service process we executed to improve the Venda e-commerce platform:
1
Step 1. Collect Requirements
The first stage consisted of discussing with the customer the project problems, requirements, and goals.
We studied the information about the project in detail and prepared our ideas and suggestions on what we could do to make the system more productive.
3
Step 3. Sign an Agreement
Next, we discussed with the client the nuances of development and signed a contract.
We wholly re-engineered Venda's functionality with Python to make this software as a service platform more productive and stable.
The next step was to carry out extensive manual and automated testing to ensure that it worked correctly and satisfied the company's business processes.
After the conclusion of successful testing, our team released the updated platform functionality to the market.
KeyUA continued further cooperation with Venda, producing new functionality for the system, and updating outdated modules.
If you want to make your own digital commerce platform, make sure you've chosen a trusted IT provider
At KeyUA, we offer full-cycle development, including design creation and product promotion.
Technology Stack
See what tool we use to deliver a beneficial product: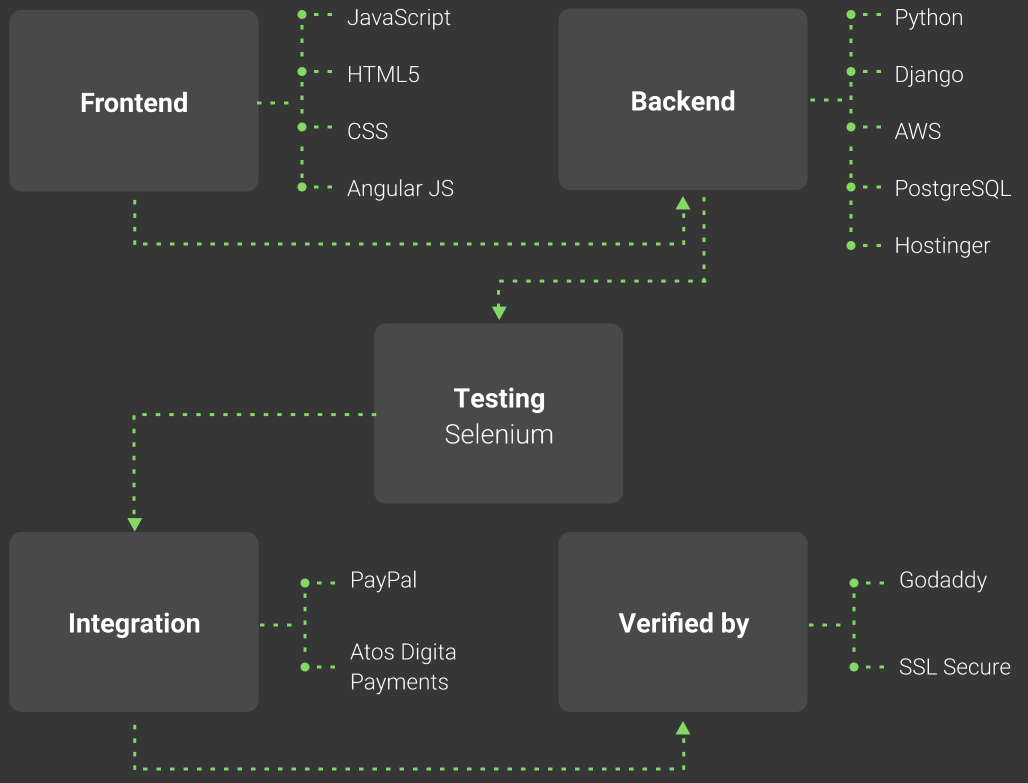 Why SaaS is on-demand
1
Nowadays, custom e-commerce platform development is one of the most popular ways to make money since about 50% of the world's purchases occur online.
2
Venda charged $12,000 as a flat monthly fee per one online store.
3
Saas enables businesses worldwide to significantly reduce the costs and risks associated with e-commerce and provide a high return on investment.
Hire professional developers with substantial experience in the creation of custom e-commerce platform.
Other Cases
Online Divorce
Online Divorce is an online system that was a pioneer in the online divorce industry that works more than 17 years!
Let's Work
Is there a challenge your organization or company needs help solving? We'd love to discuss it.
Contact Us
Mammoth Hunters
Mammoth Hunters is the most effective bodyweight functional training program, adapted to your schedule, your fitness level and your goals.