Not being able to go for long-term maternity leave creates a big issue for mothers who need someone to take care of their newborns. Babysitter services have always been in high demand, but these days, they have become even more necessary. Babysitting apps are a modern and convenient way to find a caregiver nearby anytime needed. Based on an official US survey, 28% of American parents spend from $30,000 to 75,000 yearly on nannies, proving that building a babysitting marketplace has a great capacity. This article will conduct a market analysis, shed light on key features needed to create a babysitter app like Uber, and explain the cost to make and how to monetize your app.
Babysitter Marketplace: Market Overview and Analysis of Competitors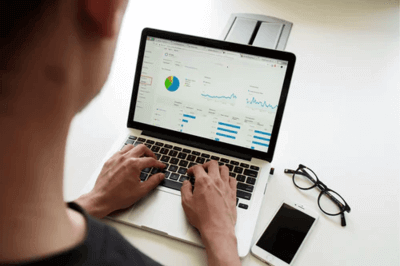 A product's development starts with a long-term thorough market analysis that gives you insights into consumers' behavior, needs, and overall market rivalry.
Parents are increasingly paying more for a babysitter, and in 2016, the national average hourly rate was $13.97,

said Joyce Hodel, a data scientist at Care.com
What are the key concerns you should take into account while researching the market? Let's see in detail.
1. Target audience
You need to make sure that the market you are targeting has a good number of both parents in need of nannies and babysitters. To know the second, go to job-searching platforms to see the number of people looking for a nanny job. You can count both part-time and full-time employment as parents may only need caregivers occasionally while going on a short trip.
2. Key market players
The babysitting business already has a vast number of applications with solid recognition and demand among users. The central task here is to determine the strong and weak sides of these platforms, what they offer, and how they "buy" their consumers. Don't forget to analyze their features, subscription plans, and payment method.
3. Revise the opportunity to go global
Obviously, invading an international market doesn't happen at once. However, considering this move is a must for developing a business, expand your services, and attract more customers for good brand establishment.
4. Decide on how to build a development team
You are no longer restricted to hiring in-house employees. Having a team of freelance developers or partially occupied specialists has become a common practice. You can find iOS developers for hire in many other countries and build a reliable and tech-savvy team.
Now, let's take a quick tour through the mostly-used babysitter apps that have already established a trusted position on the marketplace.
Top 4 Babysitting Apps
Care.com

The Care app is one of the largest and most-recognized platforms. It offers a significant number of services. The performance of the application is similar to a dating app - a parent matches a nanny. There are two interfaces (for parents and babysitter) where each fills in the information necessary to find each other. Parents indicate where and when they need the services, desired costs, and main requirements for a candidate. On the other hand, a nanny gives experience details, hourly payment rates, and personal information. The application offers the following plans: $54.99/month, $109.00/quarter, or $209.99/yearly.
UrbanSitter

As you can see from its name, this application is perfect for those who live outside the city. The platforms have a rating system that also shows applicants' reviews, number of requests, and a full profile. The pricing policy is more affordable than Care.com - almost $35 a month (pay-as-you-go basis), and $20/month or $99.95/yearly if a subscription plan is purchased.
Bambino

Bambino obliges its users to connect through their Facebook account, enabling both employees and employers to see their social media life. The app has a free version and three different plans - Standard, Advanced, and Elite. The platform has a payment integration gateway with strong security.
SitterFriends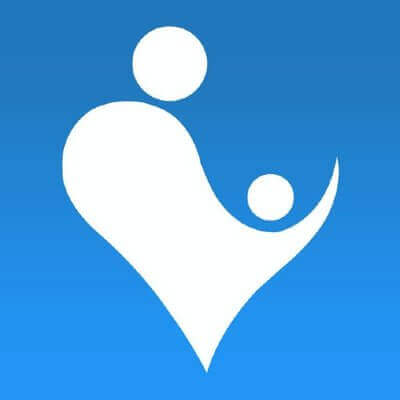 Even though this startup just appeared in 2017, it has already gained momentum among parents. A benefit of this app is that all nannies must go through a 5-steps verification before applying for a job. These steps include checking social media, previous experience, getting reviews from past employers, checking their education, and conducting personal (online) interviews with parents. The application has a GPS feature that allows parents to monitor the nanny's arrival.
How to Make an On-Demand Nanny App Unique?
Once you've analyzed the market opportunities, it's high time to make a roadmap for your application, notably features that will make your platform customized and attractive. As we've properly investigated already-existing apps, here is a list of features to consider during on-demand babysitting app development.
1. GPS
Finding a nanny nearby is the desired solution for parents with busy schedules. GPS feature enables parents to see the location of potential candidates and track their arrival. This function facilitates the interview process that can be in-person rather than online. After parents decide to hire an employee, they may track their arrival and plan the day ahead.
2. Payment Gateway Integration
In the digital era, we can hardly imagine a service that requires us to go to the ATM to make a payment. Uber for nannies application is not an exception. Once a user wants to subscribe to a plan, online payment makes it easier, especially for busy parents. However, this feature should have a high level of security to build a trusted and reliable gateway.
3. In-App Notification
Let's imagine that parents need a nanny for their baby in 3 weeks. They post a request with all requirements on the platform and wait until someone applies. Once a candidate responds to the position, parents will receive a notification on their device and review the applicant. This feature saves time as they don't have to screen every profile to find the one.
4. Integration With Social Media Profiles
Here, the primary thing is understanding the nanny's life philosophy and deciding if it matches the family's. Reviewing social media profiles is important since parents will be leaving their child with this person for most of the day.
Key Features to Include in MVP
Minimum Viable Product (MVP) is an application with a set of basic features that help a company analyze the product's acceptance by the audience before it is fully developed. This approach is beneficial as it requires fewer costs and time but allows a company to understand the user's needs, get feedback, and assess their overall satisfaction with using the product. With this in mind, let's define what features might. be included in MVP, considering functionality for parents and nannies.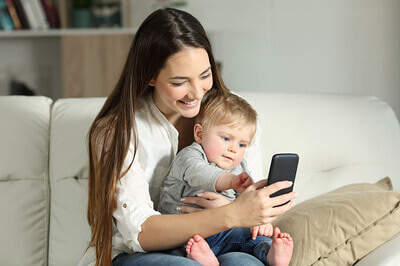 Interface for Parents
First, developing search and filtering features is vital for parents to indicate their potential candidate's requirements. This might include age, experience, feedback from past employers, readiness to work on the indicated dates, and payment wishes. Also, for a nanny to understand the family, the parents' profile needs to be filled with information about their daily routine, child's habits and behavior, and peculiarities of managing the child. A second important feature is an in-app messenger to develop a convenient way of connecting parents to nannies. Additionally, a geolocation feature will allow parents to see the nearby babysitters. This feature will facilitate the search, considerably saving time for your Uber for babysitting.
Interface for Nannies
The functionality for babysitters is not as rich as for parents. Still, it is essential to have a proper profile fulfillment form to include the following information: age, previous experience, salary expectations, available working hours, personal information field, and more. The geolocation feature is also needed to see if the family lives in the same neighborhood, or it takes much time to travel to them. Also, for a nanny, it is highly recommended to have a push notification so they can immediately know when there is a need for their services.
Finding a Development Team
Building a technical team is the key to success in developing a competitive, multifunctional, and modern Uber for babysitters. There are several ways you can create a team: hiring freelancers or part-time workers, in-house developers, or outsourcing the staff from another country. Let's define the benefits and drawbacks for each employment method to know which is better for your business goals.
Freelance Team

In-House Team

Outsourced Developers

cheap services

a great number of specialists

no guarantees for long-term cooperation

risks of not meeting the deadlines and project's requirements

language barrier

insufficient technical background

daily face-to-face interaction with the team

ability to build a strong corporate environment for members to feel valued and needed

easy to control the project execution and the team's involvement

higher salaries

require a big office for renting

lack of productivity due to office routine and time-management issues

a small pool of specialists

a rich pool of candidates with different expertise

smart costs for salaries and outsourcing services

ability to focus on core operations besides the development process

dedication and productivity

time difference

cultural barriers

As you can see from the table, choosing an outsourcing employment model has more benefits than disadvantages. A significant number of companies from the United States and West Europe prefer to hire android developers from East European countries due to lower costs for developers' salaries, a considerable number of well-qualified specialists, and their proactive way of developing an application. Creating a team of developers from Ukraine, Romania, or Poland means having a technologically-driven approach to build a babysitting app like Uber.
Want to build a competitive and unique on-demand babysitting app? With a bold vision and cutting-edge technologies, KeyUA developers satisfy your business needs!
Contact Us
How to Monetize From Your Babysitting App?
The practice of building a well-thought monetization strategy defines how profitable your business is.
1. Integrating ads
The most common and working method to monetize an app is to include advertisements. However, integrating customized ads for your application will bring many more benefits than random ads. For instance, your babysitting app could have ads for diapers, child food products, and other similar ads.
2. Provide membership
Besides offering a free version for your platform, a user would want to discover more features by subscribing to plans. They can be based on the number of features and the length of the subscription (monthly, yearly). Advanced versions may include more filters for search, a video-calling tool, or the ability to use the app without ads.
3. Taking fees
A less common way to make money from the app is to take fees from using the platform. For instance, some already-existing babysitting applications are taking a 10% fee from every booking. So when parents request a nanny, the system will withdraw money from their card. This feature is not only useful in terms of monetization, but also it gives a guarantee for a nanny that parents will not cancel the booking.
Costs to Build a Babysitting Application
Depending on the employment model that we highlighted before, the costs for developing a product will vary. So let's take a look at how many people you might need and estimate the average costs for the project.
App development typically requires 5-7 people, including iOS/Android developers (1-2), QA engineer, project manager, UI-UX designers (1-2), and CTO (Chief Technical Officer) (optional). Let's say you want to build an in-house team from the United States, the salary rates per hour would be as follows: iOS/Android dev - $15-20, QA expert - $9-14, project manager - $18-22, CTO - $20-30, and UI/UX designers around $15-18.
The outsourcing model differs considerably. Hiring a Ukraine team will cost you from $6-9 for developers, $6-8 for a QA engineer, $10-14 project manager, $10-13 UI/UX designers, and approximately $15-23 for CTO.
Conclusion
Developing a babysitting application like Uber has numerous advantages due to low competition on the market, great demand, and the opportunity to go global. With unique features to perfectly match the user's expectations, you can achieve huge success and establish a strong market position.

We are hoping that this guide gave you some useful insights into the business of babysitter apps.
With bold ideas and dedication, KeyUA experts are ready to build your custom web and mobile application. Let's grow your business together!
Contact Us