Digital payments make many things easier. However, business owners still face some challenges when it comes to payment gateway integration. The most critical obstacles concern security issues, fluctuating popularity among users depending on the region, and high user fees. Is there a way to overcome these pitfalls? Creating your own money transfer platform may be the right strategy if none of the existing options suit you. In this article, we will explain the necessity of a money transfer application and walk you through its development step by step.
Reasons to Create a Money Transfer Software
It is logical to question coming up with your own money transfer software system when so many ready-made payment gateways are already available. These available gateways can integrate into your project and receive full online functionality from all leading banks. However, things are dramatically changing right now because of the new trends, shifts in the global economy, and total digitalization.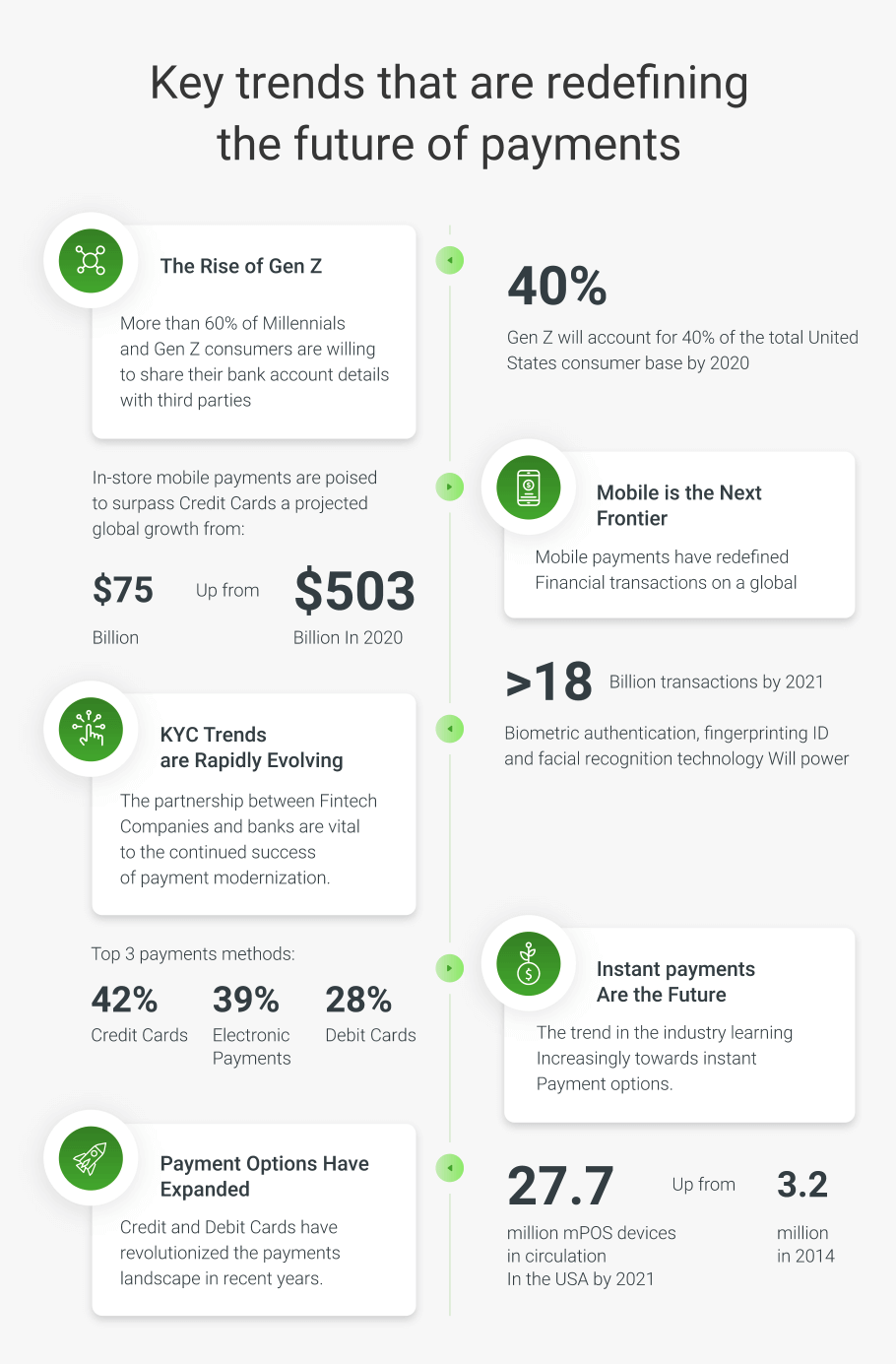 Here are the main reasons you should consider creating custom money transfer software for your eCommerce project or making a standalone solution like Cash App or Square Cash.
Take on the Current Trends
Custom payments software is trendy. According to the statistics above, 60% of Millennials and Gen Z representatives are willing to share their bank account data with third-party payment service providers. In-store mobile payments will be on the rise in 2020 and beyond.
According to the Payment System Report 2019, "Millennials are more willing than other generations to take a risk on new payment trends if they promise a better user experience or financial rewards down the line. However, brands need to offer a strong value proposition to pique their interest."
That is why right now is a great time to offer your customers a specialized application developed specifically for and by your brand to enhance the in-store and online customer experience.
Build Highly-Customized Features
Traditional payment systems and gateways come with a fixed set of features that may not match your customers' expectations and preferences and your business' tasks. Creating custom software for money transfers may satisfy both parties and contribute to your reputation.
What is more, using third-party software, your business becomes directly dependent on it if something goes wrong. In this case, you will be unable to fix technical issues, and your customers, most likely, don't like to wait.
Save on Third-Party Payment Systems Fees
Using popular payment software for your business may be costly. According to the graph below, the average cost to use popular payment gateways is $1000 per month (or $12000 per year).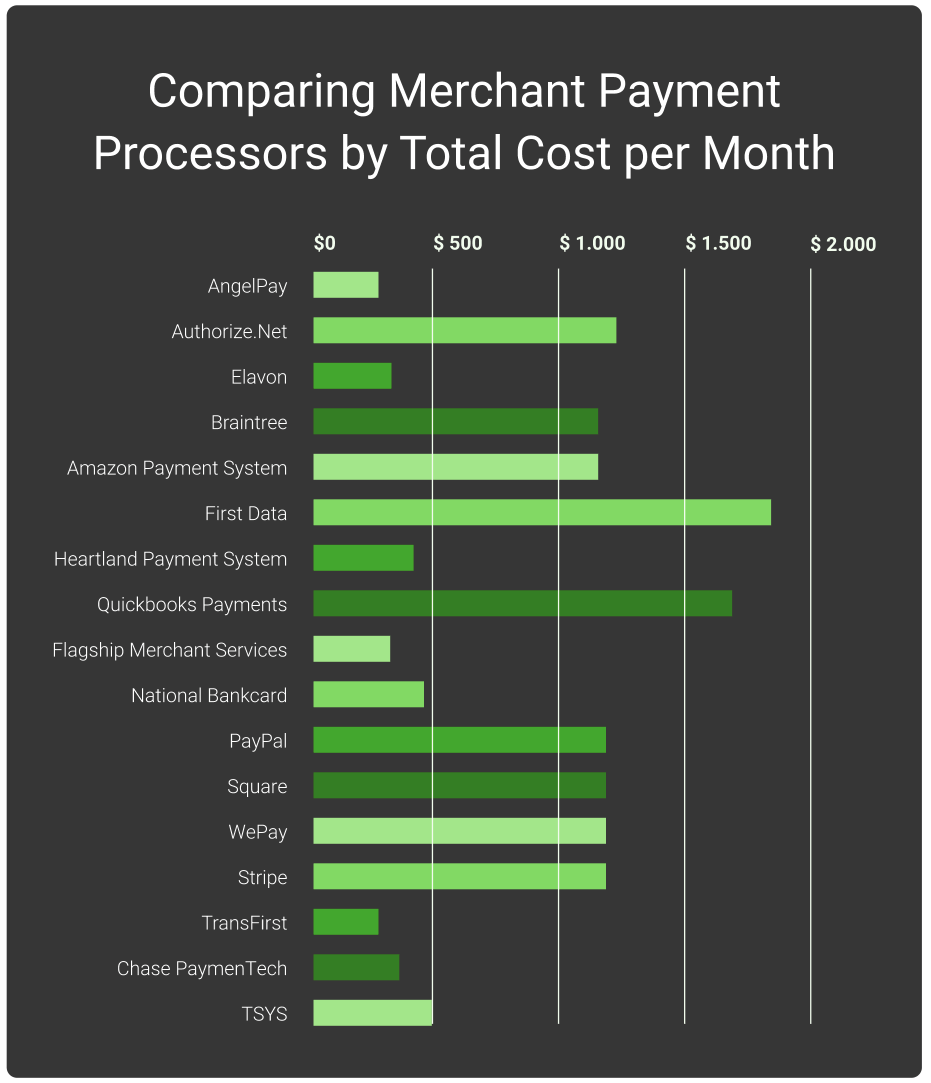 Expand Your Solution and Get Additional Benefits
By having a p2p money transfer app for your business, you can offer other merchants to use it for a fee. Or you could sell your API to other retailers and get additional profits from your application while making your brand even more recognizable. This additional way of monetizing your app allows you to return your investments faster.
Offer One More Safe Opportunity for Your Customers
Contactless payments have been life-saving during the pandemic, and they will continue to be safe. Using a p2p payment app saves your customers from using cash and spreading pathogens. What is more, there is no need to use credit cards or pass anything from one hand to another in the store. One-click payments from the smartphone are what the new generation of customers is waiting for with their safety in mind.
Online Money Transfer Software Essential Features
Here is the basic list of features you need to create a money transfer mobile app. Embedding these features in your app will be enough to provide your users with the experience they seek. However, there should always be room for specific features and customization opportunities.
Sign up and login

(two-factor authentication or biometric identification)

The user journey starts with signing up and logging in. Since security is a top priority in financial applications, you should immediately show your users that their finances and data will be strictly protected. Currently, the most reasonable way to do it this to enable two-factor authentication. Biometric authentication with the help of the Face or Touch ID should also be a factor.

Digital wallet

In the case of a p2p money transfer software, a digital wallet works like a home page. On this page, a user should be able to check their balance (or balances if there is an opportunity to connect several bank accounts) and get instant notifications.

Send/request money

Generate invoice/pay a bill (for corporate users)

This is the core feature of your application. The user should be able to send you money if he/she has ordered a good or service from you, or vice versa, you may ask them to pay with the help of a request.

What is more, if you are developing an app for the B2B segment, it makes sense to add billing and invoicing functionality.

Templates

Customized templates for making instant payments are another way of facilitating and speeding up the payment process while boosting user experience.

Payments status and history

This is an essential feature for analytics.

Hint! You may share your analytical data with your users, providing them with insights on their spending in your store or elsewhere.

Notifications

Notifications are useful and not only for keeping your customer updated. They are also great for generating additional interactions and purchases. For example, if you are going to make a money transfer app for your eCommerce store, you could send your customers notifications on discounts and promos. P.S. Make sure to track and analyze your users' behavior to provide them with genuinely relevant offers.

Money transfers to/from the bank account

Undoubtedly, your users should be able to replenish their digital wallets with the help of their bank accounts, or vice versa - withdraw their money, for example, if there is an opportunity to collect cashback.

Messaging and support

This is another essential feature. With it, your users can instantly get in touch with the support system if there are any issues.

Security and anti-fraud protection

Security and anti-fraud protection need the most attention. Two-factor authentication is only one security measure. Additionally, you may build a money transfer application based on blockchain and enable AI and ML-powered fraud prevention and detection solutions.

Additional features

Since your platform for money transfer is going to be customized, you can develop and add extra features that will meet the tasks of your business and the expectations of your customers. For example, you could add a referral system, a bonus point accumulation feature to pay utility bills, etc.
How to Create a Money Transfer App Step by Step
The list of features you need for your custom money transfer software is impressive. That is why you should have a clear development strategy crafted according to LEAN methodology and Agile principles. Here is what you should do step by step.
Start with a Regional Market and Target Audience Research
There is no point in competing with PayPal or other fintech leaders. Start with the local market and a well-defined circle of users instead. Such a specific approach will allow you to come up with a truly custom solution that will meet your business needs and customer preferences.
Find a Way to Make Your Solution Specific to Your Business

Next, find the answer to the question of what problem you are going to solve. What is more, the solution of your business should perfectly match the problem of your users - otherwise, you will be unable to solve it with a single app.
Come up With an Enjoyable User Journey
At this point, you should take user behavior and your marketing strategy into account as well. Your money transfer software is only part of the overall user journey while interacting with your business. So, you should answer some specific questions.
How does the overall user journey look?

Where does my money transfer app fit into the overall user journey?

What user journey should I develop within this app to make my users want to use it?
In the most simple representation, your users' journey may look as follows:
Attract a lead

Make the lead share their email or phone

Launch a customized newsletter chain

Offer to make a deal

Offer customized and favorable conditions

Get the user to agree to make a deal with you

Offer to use your money transfer software in exchange for a bonus

Continue interaction with the help of emails, social media, and in-app notifications
Build a Foolproof Design and Smooth UX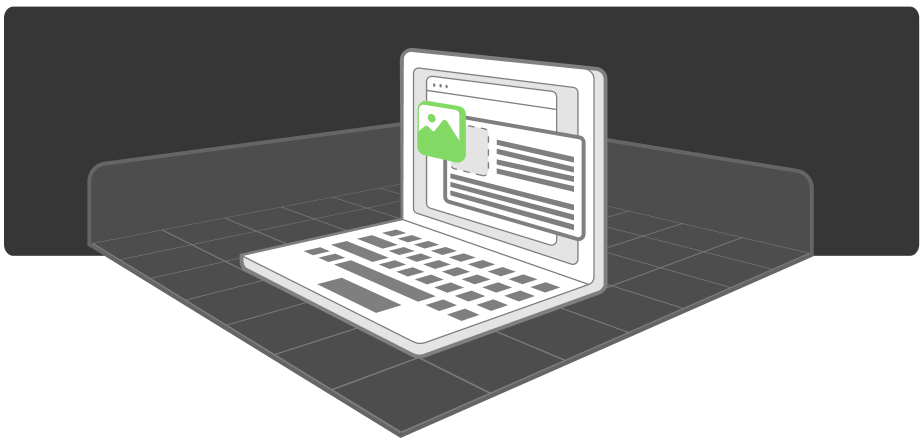 The money transfer system design shouldn't be complicated. It should be as simple as possible to prevent your users from making mistaken operations. Here are some steps to do it right.
Start from researching the UX your competitors provide and carefully studying the preferences of your users.

Prototype the main page of your app and make all the necessary information clearly visible.
Use your branded colors, plus the colors of reliability - white, blue, green, or gray.
Do More Research to Validate Your Prototype
The next step is your prototype validation. Since creating money transfer software is complex and costly, you should do everything right on the first try. Come up with the first MVP and ask your loyal users to make the first transaction within the app and share their impressions with you.
Ensure Security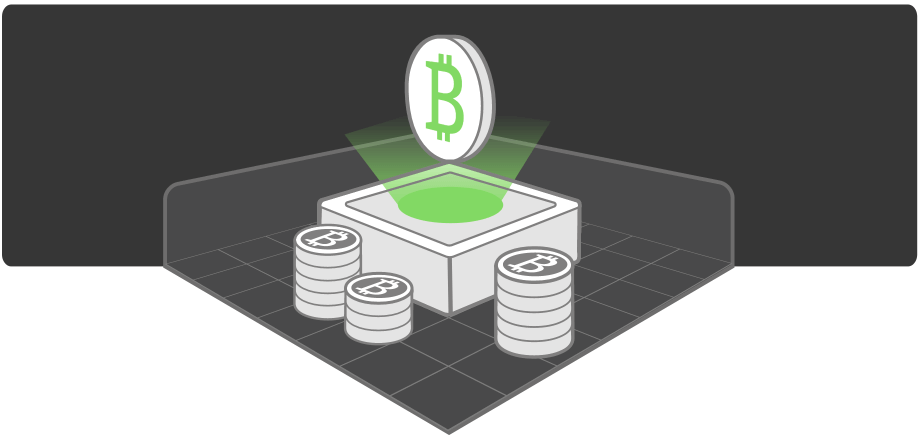 As we have stated, financial applications require a cautious approach to safety and security. Here are the measures you should bet on.
SSL. Secure Sockets Layer is the fundamental technology that should be implemented on any website or app dealing with valuable and sensitive data.

Face and Touch ID. These are relatively new technologies that allow your app to be used only by authorized and legal owners.

Two-factor authentication. This is one more security measure, and one of the best security practices on the web. The choice of two factors should be made depending on your users' preferences.

Blockchain and AI. Artificial intelligence, combined with blockchain technology, makes a powerful duo for data protection and analysis.
According to Blockchain Analytics and Artificial Intelligence research, "Blockchain records track information about financial payments, movements of products through supply chains, identity verification information, and many other assets. Analytics on this data can provide provenance histories, predictive planning, fraud identification, and regulatory compliance."
Embedding these two technologies in your application enables you to provide top-notch security and get lots of useful insights to improve your app and power your business development strategy.
Don't Forget About Regulatory Compliance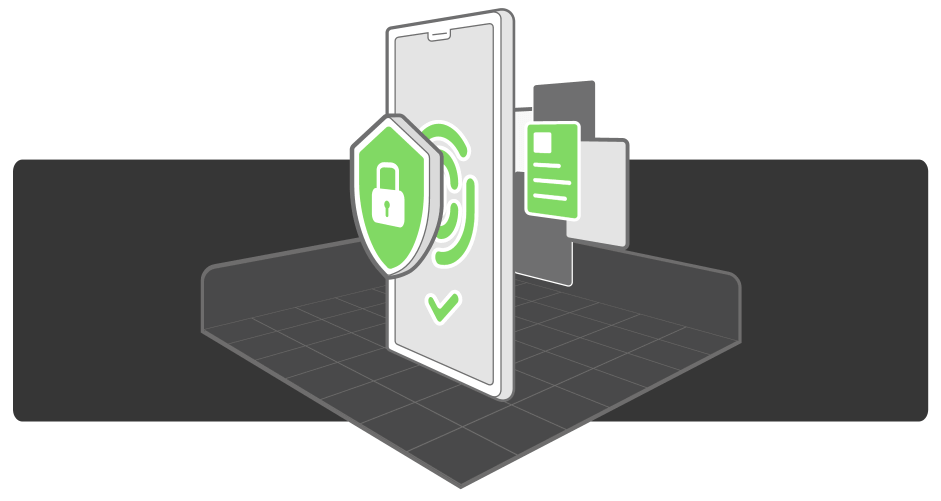 Finally, make sure you're not going to violate the laws established in the fintech sector. In addition to GDPR, you may also need to follow other legal norms depending on which country your app will be available. At this point, it makes sense to consult with a tech-savvy lawyer and ask the development team to assist you.
Leave a Room for Scaling and Improving
If you have done everything right, there is a good chance that your app will go beyond your business, resulting in more users and transactions than you initially expected. That is why you should create your money transfer software with scaling opportunities in mind. In this case, you will be dealing with more massive amounts of data that need to be stored and protected.
How Much Does It Cost to Develop a Cash Transfer Software?
As always, the cost per project will be quite individual. However, there is something specific about money transfer software. In apps from other industries, a lot of time and money goes into researching, brainstorming, and developing truly innovative ideas. In the case of a money transfer app, a lot of time and money is needed to ensure security and regulatory compliance. Creating a blockchain ecosystem, adding protective layers, connecting your app to anti-fraud and AI-powered solutions, plus integrating a payment processor are time-consuming and costly initiatives.
That is why the cost to develop your own money transfer system will definitely be higher than the annual fee to use any of the ready-made gateways. Instead, you are investing in a long-term solution that will supplement your business and perfectly meet the needs of your target audience.
Conclusion
Custom money transfer application development is a great chance to overcome the limitations of ready-made getaways. However, it requires a lot of specific technical knowledge, innovative skills, data protection, and legal compliance practices. KeyUA has a team of financial technology specialists ready to empower your business with cutting-edge custom payment software developed with your business in mind.
Do you feel like you need business-specific money transfer software? Our team is here to listen to your ideas!
Get In Touch Now