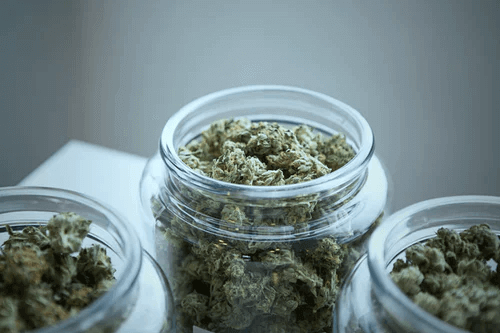 With more consumption and governmental policies regarding the legalization of medical and recreational marijuana, the number of entrepreneurs launching companies in this domain is rapidly increasing. Previously, in our blog, we released a full guide on how to set up business in this industry, but considering the changes and boost in demand, we decided to update the information on how to start a legal weed business in 2020. In this article, we will provide current statistics on the use of marijuana in different states, advantages, and drawbacks, explain and dispel key worries, and show you examples of medical cannabis businesses thriving on the market.
Before we begin delving into the peculiarities of starting a cannabis business, let's see some stats. In one year, from 2018-2019, the acreage of growing hemp has increased by 368%, 72% of which is cultivated based on local legislation. Since the beginning of the COVID-19 pandemic in March, the cannabis industry has seen revenues increase by 158% compared to the same period in 2019. Therefore, the business remains stable even at times of crisis, making it a worthy investment for a startup.
Opportunities in Cannabis-Related Business
In this country of enormous weed consumption, the market of cultivating and selling marijuana is growing at a breathtaking pace. Let's see what opportunities come with starting a medical marijuana business.
Provide working opportunities. Research shows that in 2020 between 240,000-295,000 new jobs will be created in the weed-growing industry, making it one of the fastest-growing markets that may surpass IT-related jobs by 2026.

Go global. California is one of the largest marijuana producing states, making it superior, among others. With this in mind, the United States exports cannabis products not only on the domestic market but around the world.

Create applications. Nearly all industries start by building mobile applications and websites to promote the business and improve the customer's experience. Developing a mobile app in this business expands the target audience and presents a competitive advantage over fierce market rivals.

The legislation provides freedom. The times of Pablo Escobar are long gone, and so are the risks associated with weed cultivation.
Don't Worry About Your Cannabis Business
The biggest fear that comes to mind when considering starting a cannabis business is that the government will shut it down. However, the government of the United States is actively encouraging the production and sale of recreational marijuana.
As of today, it is legal to sell recreational cannabis in 14 states and territories in the US (though some are still ironing out regulations), and a total of 33 states have legalized cannabis for medical purposes. Even though some states and cities are still flirting with weed-related laws, the government continually holds conferences and summits discussing the aspects of this industry going legal, defining risks and threats, and predicting consequences.
There is a high number of companies thriving in the legal cannabis business. The most famous ones are the Arcview group, Casa Verde Capital, MJIC, Canopy, Poseidon, Merica Capital Partners, and Phyto partners. Many investors are ready to invest in cannabis-related startups. Some prefer to support startups openly, while others prefer giving money and leaving their names hidden.
Advantages of Cannabis-Based Startups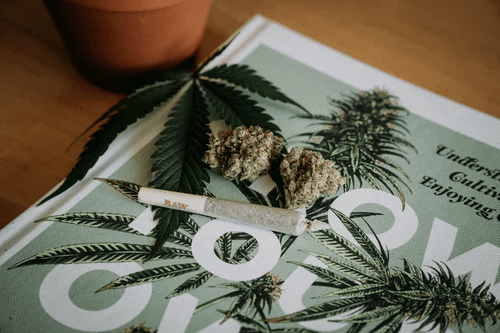 Give a hand to those in need. The stereotypic attitude about smoking marijuana is going away. Weed consumption now aims at treating depression, sleeping disorders, and those with low appetite levels (suffering extreme weight loss). Cannabis is also being tested as a treatment for mental disturbances and diseases such as glaucoma, cancer, epilepsy, Dravet's and Alzheimer's syndromes, hepatitis C, arthritis, and many others.

Easy start. Many experts believe that 2020 - 2021 will be a defining time for the cannabis industry. CNN Business writes that in the first week of 2020, the US has already seen a considerable boost in cannabis sales compared to the last year. Therefore, there is funding and interest by investors in marijuana startups, which gives you the starting capital needed to launch a business.

Broad market. The use of cannabis is not limited to smoking. Many companies operating in this domain specialize in making cookies, candies, and coffee.

Online-based operations. As with most industries, building applications and websites are typical for cannabis-related businesses. There, a user may see selling locations based on GPS features, order the weed online, and read the information on its benefits. Moreover, the software may include a function to find mates with the same interest.
Disadvantages of Cannabis Business Startup
Despite obvious growth within this industry, there are certain disadvantages to consider.
Changing legislation. Even though laws allowing cannabis sales are present in many states, the government sometimes reviews and alters them. Therefore, while operating in this industry, you need to keep up with the modifications, stay on top of your license validity, and implement strategies to preserve business operations.

Extreme competition. High demand for weed consumption leads to fierce competition. Thus, a cannabis industry startup must have a defined and efficient business plan and strategy with numerous approaches aimed at standing out on the market.

Going global might be challenging. Freedom to sell and distribute cannabis in Europe is not as extensive as in the US. In 2017, Germany made marijuana use legal; however, the government severely controls its flow into the country. Switzerland doesn't allow the selling of drugs that contain more than 1.0% THC. Cannabis is illegal for commercial use in Spain but decriminalized for personal use, cultivation, and purposes other than sale and trade.
States Where Cannabis is Legal
Cannabis is now legally sold for recreational purposes in Massachusetts, Nevada, California, Maine, Oregon, Washington, Colorado, Michigan, Vermont, Alaska, Illinois, and the District of Columbia. The local government of each state is quite satisfied with the results as cannabis-related business owners pay taxes while, at the same time, the level of crime remains low.
In the following section, we will look at four states that legalized recreational cannabis and explain the peculiarities of opening a company that deals with weed-production.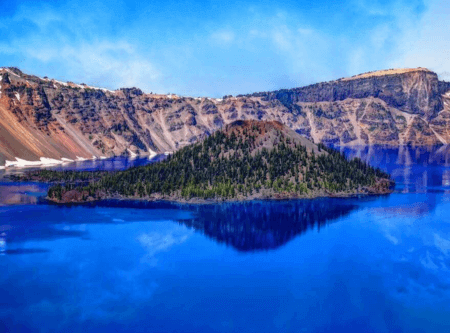 Oregon
Oregon's climate is suitable for growing weed: mild with a high level of humidity, which allows entrepreneurs to gain large-scale amounts of cannabis.
In 2014, consumption and sale of cannabis was legalized in Oregon. It consequently led to many new startups in this industry. According to state law, a mature person, older than 21, is free to possess and consume weed within the limitation indicated in the law. The state has two main chapters within this law: Medical marijuana (OMMP) and Recreational marijuana (OLCC). Even though both types of cannabis are not legal in all cities, the state provides an open and thriving market to start a marijuana business.
Alaska
Everyone knows that Alaska is a frigid state. Though, modern technologies allow growing cannabis without any difficulties even in harsh conditions. In November 2014, during the election, local citizens voted for the legalization of recreational marijuana. This opened the door for new businesses, as, according to the law, individuals can grow 24 different types of cannabis with a license. However, if a person wants to carry marijuana, only one ounce is considered legal.
Washington
Being located close to Oregon, marijuana was legalized in Washington two years earlier than in Oregon, in November 2012. Cannabis brought money to the state, and, according to the statistic, tax revenue was about $70 million last year, with general sales in Washington constituted $250 million. It is difficult to believe in these numbers from a state with about 7.5 million residents, while the population in California is about 39 million citizens.
Colorado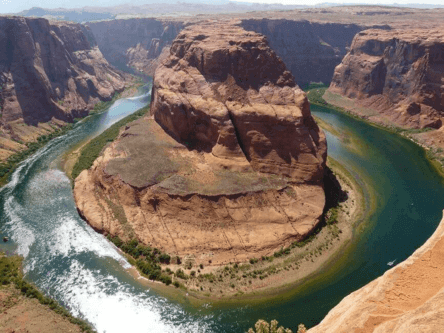 Colorado is the number one state in the US marijuana market. There are many companies and cannabis-based startups. Colorado, similar to Washington, legalized medical weed in November 2012.
According to the Department of Revenue's Marijuana Enforcement Division, revenues from cannabis-related businesses increased by 32% in 2020 compared to the year before. These days, startups and large-scale companies generate around $42,989 for medical marijuana and almost $150,000 for recreational. Despite such numbers, it is challenging to start a marijuana business in Colorado due to successful competitors such as Native Roots, LivWell, The Green Solutions, Green Dragon, Strainwise, and many other companies.
Examples of Successful Cannabis-Related Companies
Now let's explore the most successful cannabis-production companies. As was mentioned above, a significant number of marijuana businesses are concentrated in Colorado. People sometimes call Colorado the mother of all highs, as most Americans know that the history of cannabis in the USA started in this state.
Native Roots

Native Roots was established in 2009 in Colorado and now runs its operations out of more than 22 offices. As the company expanded, they went from physical stores to online platforms to allow users to order goods online. Not only do they offer weed of different classes but also smoking devices, pre-rolled cigarettes, vaporizers, cookies, and even branded apparel and accessories.
LivWell
Livwell is the leading enlightened health company. It distributes high-quality cannabis products across the Colorado state. Today, they have more than 600 employees working in around 16 locations. Like Native Roots, Livwell also has an official website where the range of items varies from flowers to body lotions, coffee, candies, chocolate, and other goods.
Green Solution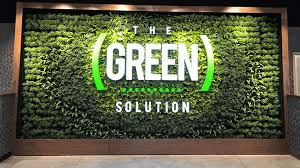 Unlike the companies mentioned above, Green Solution is a family-owned business that started as a small-scale producer and managed to expand its operations worldwide. They offer flowers, drinks, transdermals, edibles, and apparel that can be purchased in physical stores and ordered online.
Examples of Great Business Owners
Get into the marijuana industry by following the success stories of the largest US companies!
Start your cannabis-related business today, and you will have a better life tomorrow!
Follow the examples of such great business owners as Josh Ginsberg, Peter Knobel and Rhett Jordan (co-founders of Native Roots company), John Lord (the owner of LivWell), John Fritzel (founder of Lightshade labs, Buddy Boy, PotCo), Shawn Phillips (The Grove, The Shelter, The Ridge, The Sanctuary), Joseph Max Cohen (owner of The Clinic and The Lab) and many others.
4 Easy Steps to Start Your Cannabis Business
Now, we will demonstrate how to build a weed-related business in only 4 steps.
Step #1 Consult with your attorney about cannabis-related business possibilities in your state - not all states have legalized recreational marijuana, and some states' markets are overflowed with cannabis-related companies.
Step #2 Develop a business idea and your company's logo - it is imperative to give a company a bright and easy-to-remember name. If people like the name of the company, the chances are better that they will spend their money to buy your product.
Step #3 Find investors - if you want to start a business, you need capital to rent a building, pay your staff, develop a website, do marketing, and conduct other operations to facilitate your entrance into the market.
Step #4 Make an online platform to promote and sell your product - find a developer team that will put all efforts and cutting-edge technologies into building a robust and competitive application and website.
We Can Help Develop Your Legal Marijuana Startup
KeyUA is a Ukrainian-based company that provides numerous software solutions to clients across the globe. From short-term to complex and time-consuming projects, our developers dedicate all their knowledge and proactiveness to meeting the customer's unique needs. Nowadays, many world-known companies work with Ukrainian outsourcing companies as we offer world-class quality services for smart costs. We have clients in Germany, Austria, Switzerland, Sweden, the Czech Republic, and other European countries.
Our team of IT specialists will open technologically-driven software solutions to guarantee your startup goes smoothly and brings more profit. We will facilitate the process of entering the market with customized products to become a recognized cannabis-producing business.