On-demand grocery delivery app development is targeting not only people who are too busy to shop but also those who find wandering the supermarket extremely annoying.
Here are some takeaways: in 2018, sales from online grocery deliveries brought the US market to $23.9 billion, and, in 2020, this number grew to $34.42 billion. This fast way of buying goods online is expected to expand up to $59.5 billion in revenues by 2023.
European countries, on the other hand, are experiencing a slightly slower pace in developing this industry due to long delivery time, poor packaging, and inconvenient delivery schedules. With this in mind, focusing on the US market, let's explore the hype behind creating food and grocery delivery apps, define what features can make your app stand out, and discuss how much it will cost to make your own grocery delivery app.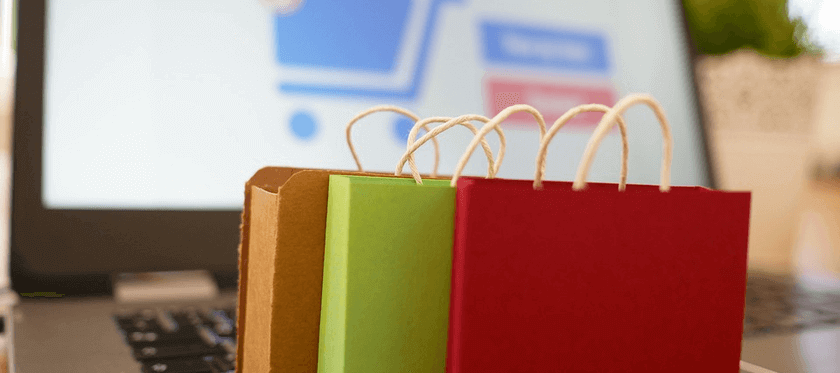 What Drives the Development of Apps to Order Groceries?
Before we go into the details of developing grocery delivery apps and their features, here is a list of reasons why digital shopping supersedes the traditional way.
Convenience and Speed
The basic reason that starting a business in this industry is a winning investment is because people have busy schedules. Although some consumers prefer in-person shopping so that they can control the quality of the purchased products, 39.5% of US citizens find it easier to buy food via online stores. Considering this fact, startups have good potential to invade the market due to the increasing size of the target audience.
There Is Always Room for Improvement
As in any other apps, gaps and missing features are always present. For instance, it is a common issue that online shoppers neglect to check the quality of products, their expiration dates, and accurately weight the goods, often leading to negative customer experience. Also, many applications do not pay much attention to updating information about special offers and discounts. Thus, users who are trying to save the most amount of money will likely have to go to the supermarket themselves. American grocery stores have well-organized coupons programs, so it is crucial to consider adding this feature to your application.
Large Target Audience
The number of people using grocery delivery services is increasing at a drastic pace. This increase in popularity had already started long before the pandemic. Even though there are pros and cons of each method of shopping, a great number of citizens simply don't feel like wasting time wandering through supermarket aisles and standing in lines.
How has the Global Pandemic Affected the Grocery Delivery Business?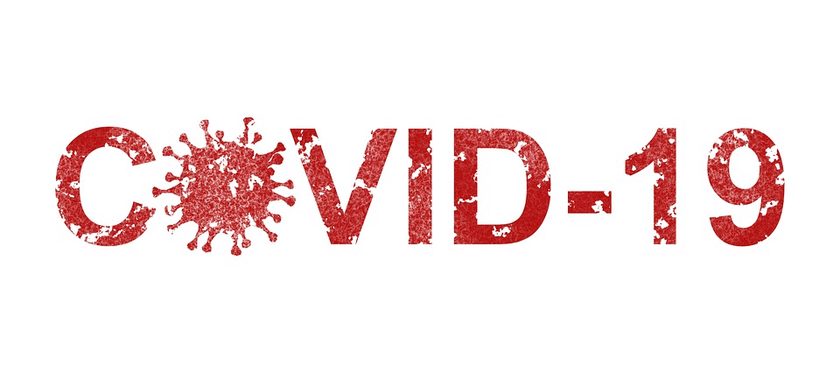 The world has seen dramatic consequences in many industries since the COVID-19 lockdown shook the world at the beginning of March 2020.
Large businesses are overcoming losses and unprofitability while small businesses are going bankrupt. But one of the industries that have benefited from this event is online grocery delivery. Since the US government announced the COVID-19 outbreak on the 11th of March, 80% of citizens have sought safer ways of buying foods - through grocery delivery apps.
Even after the pandemic started to slow down in some parts of the world, 78.7% of people have continued ordering goods online from places like Instacart, Walmart, and Target.
The Benefits of an App That Delivers Groceries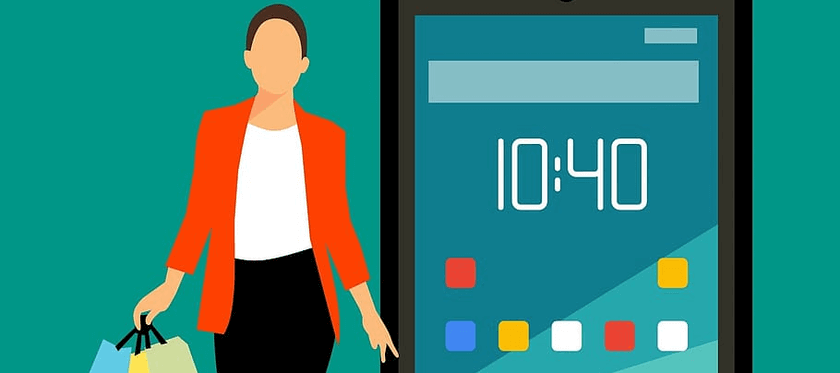 Before you make a decision to build a grocery store delivery app, take a look at this list of benefits that might be eye-catching for you, as an entrepreneur, and, obviously, for a customer.
Grocery Apps Are Budget Savers
It is a common occurrence that people go to the supermarket with a shopping list and end up purchasing several additional items that you didn't plan to buy. While wandering through the aisles and searching for the foods you want, you get drawn to sales and other items that you suddenly crave after spotting the packaging. You finally get to the register to pay and you're treated to a surprise bill that was way more than you had hoped to spend. With grocery shopping platforms you are more likely to stick to your list and since your overall cost is calculated as you add items to your order, there are no nasty surprises after it's too late. If you go over your budget, you can easily remove items from your basket without issue.
I recently did the math, and found that my family saves more than $750 a month, between the gas we save driving to the store, the impulse purchases we skip, and the hours' worth of extra productivity it frees up

- Chelsee Lowe, AmazonFresh Delivery Customer
They Help Discover Your Target Audience
The cloud-based system allows the grocery delivery application to save the data from previous purchases. Therefore, you will be able to see how often your users use the app, what types of goods they purchase, and what delivery time they prefer. Moreover, by integrating the module "Leave Feedback" you will discover the strengths and weaknesses of your product, allowing you to enhance it for better user experience.
"Track the Delivery" Feature Is Vital
With busy schedules, consumers need to know the exact status of their order while it is being processed. A GPS-based solution for your grocery delivery app will show the exact location of their order, thus, positive user experience is guaranteed.
Social-Distance Delivery Feature
Some applications have modified their delivery features to include "to door" or takeaway options. This means that as soon as the order is delivered, a courier will ring the bell or send the notification to pick it up. Since quarantine measures still remain strict in some states and countries, this feature will make your online grocery store in high demand and ensure your clients avoid unnecessary social interaction.
Grocery Delivery Service App: Features to Consider
In addition to the core functionality of your future application, grocery delivery platforms offer tremendous opportunities to incorporate features that are not available in your competitors' products. We have generated several ideas that could be useful in this type of mobile app.
Products Listing, Search, Categories
The easier the customer can find the needed product, the more they will use the app. Some users prefer to search by category while others might find it more comfortable and quick to find the goods in a search line. Having multiple search options would a plus.
Payment Gateway Integration
Most e-commerce platforms require online payment methods to ensure a secure way of paying for the products. This feature is also beneficial in times of COVID-19 when social distancing doesn't allow paying for an order in cash. Make sure the payment gateway has several options, such as MasterCard and Visa. Grocery delivery apps usually do not include an option for tips, so indicate that your clients may leave tips for the courier in cash.
Wish List, Purchase Reminder, Push Notifications
Create a grocery delivery app with a wish list to allow users to add the goods they desire and purchase them later. After the goods are stored in this basket, the application may remind the users that the goods have not yet been moved to the finish stage. Another feature that might be quite useful, especially for those on a shoestring budget, is the notification of discounts, special offers, or reductions in price.
A GPS Tracker and Delivery in Advance
Grocery delivery application users must have the option of tracking their orders from the supermarket to their home. Moreover, the platform should display the stages of processing the delivery - collecting the items, packing, traveling. Delivery in advance means that the customer can make the order, pay for it, and set the specific date for its delivery.
Time Slots For Delivery
It's not just busy people that value their time. Everybody appreciates having their goods delivered on time when they want it. Offering your customers several options for a delivery time will build their loyalty and appreciation.
Collect Products From Several Stores
We have all been in a situation where a product we really wanted is missing from one store but is available at another. Having a service where the courier will travel around the town to make sure the client gets every product they desire is a great and distinctive feature. Moreover, in the application, you can create a price comparison so that customers could choose the store with the most affordable pricing.
How to Build Food and Grocery Delivery App: Step-by-Step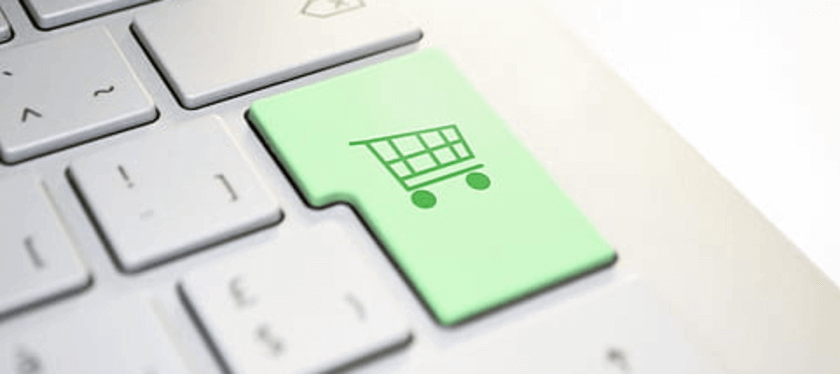 Step #1 Market Overview and Investment Source
Before starting a business, an entrepreneur conducts a thorough and detailed analysis of the marketplace: defines its audience, trends, demand, sales, marketing ways. To create a grocery shopping delivery app you need to investigate how Walmart, Target, and other big players do their jobs.
Moreover, analyzing food delivery apps like UberEats or Postmates would also be effective as they operate on a similar business model. Starting a business from scratch would require tremendous investments, so the key idea here is to attract partners who would benefit from your app.
Step #2 Make Your Application's Design
This step will involve UI/UX designers to assist in creating a user interface that is attractive and functional. During this step, you should also define a list of features that you will incorporate into your future app. Do not overwhelm your platform with a tremendous number of features - it should be functional and user-friendly.
Step #3 Hire a Team
There are two popular options for how you can build a team: traditional in-house employment or hire a grocery delivery app development company.
The second model, known as outsourcing, is when you delegate a part or all of a project to a professional outside team, often from overseas. Such companies usually provide the services of business analytics, staff recruitment, and team management.
However, be aware that before finding a vendor who will build a development team, you need to thoroughly plan your project: set the timetable, tech requirements, announce the budget, number of employees, and other aspects.
Step #4 Develop, Test, Deploy, Maintain
The process of developing the software for your grocery delivery app must be properly supervised by you or the CTO (Chief Technical Officer) to make sure the tech requirements are followed.
Whether designed for Android or iOS operating systems, debugging is necessary to remove all inaccuracies and deploy the platform. Once it starts operating, constant upgrading and error elimination is vital for the app to work properly.
Step #5 (optional) Create an MVP
It is a common practice for startups to create a Minimum Viable Product before investing fully into the real thing. By creating the MVP you use less money while getting a better idea of how your application will be accepted by customers, what changes need to be considered, and what enhancements must be made to the end-features.
Step #6 Promotion and Market
To ensure a successful launch, you have to consider announcing and promoting the product to make it more visible on the App Store and in Google Play.
Landing page - a crucial element of the marketing strategy where you describe why your application should be downloaded. Make sure you have an accurate call-to-action, visible logo, and a promotion video to show how it works.
App's blog - the content page of the application increases the traffic, meaning that you are able to attract more visits to your app page.
Have no time to plan and develop an app for grocery delivery by yourself? KeyUA will provide you with developers, product managers, and QA specialists to build a feature-rich app!
Contact Us
Cost to Create Mobile Grocery Delivery Application
Starting a business goes hand in hand with considerable expenses for market research, analytics, development, and maintenance. So let's define the factors that influence the price fluctuation and discuss the best possible ways to save money on app development.
Developing an App in the US
A rough estimation for developing a grocery delivery app in the United States would be around $15,000 to $35,000. The driving factor in price variation is the number of hours needed to complete a particular stage of development. Let's say, on average, the front end development takes approximately 3-4 weeks, back end - 5 weeks, UI/UX design - 2-3 weeks, and testing will be done in 2 weeks.
Software Development in East Europe
Outsourcing software development in countries like Poland, Ukraine, and Romania has become a popular and trustworthy business strategy for several reasons. For instance, did you know that Ukraine has the largest talent pool in the European IT market?
iOS and Android developers, QA specialists, full-stack developers, and other experts who deliver any types of software services can be easily found in Ukraine. The engineers from this region are also praised by West European and US companies for their dedication, high level of responsibility, proactive and innovative approach, and cutting-edge tech-savviness. It is the dedication of Ukrainian developers that will guarantee fast delivery and excellence in the quality of your product.
Last but not least, communication and language barriers will not be a problem when outsourcing to Ukraine. The developers are open-minded, flexible, responsive, and have at least an Upper-Intermediate level of English.
| | | |
| --- | --- | --- |
| | The US | Ukraine |
| Software Development | $10,000-$15,000 | $7,000-$11,000 |
| Testing | $11,000-13,000 | $4,000-$6,000 |
| Maintenance | $8,000-$10,000 | $3,000-$5,000 |
How Your Grocery Delivery App Can Compete With Instacart

Since being introduced to the local citizens of California in 2012, Instacart has grown to become one of the most recognized grocery delivery apps in the US. Features include:
The app can be opened in smartphones, laptops, and tablets

Works on iOS and Android operating systems

Has online payment integration

Allows customers to fill the basket from different grocery stores

Allows customers to schedule the delivery for a particular time slot (choosing the day of delivery is also available)

Has referral bonuses and offers an annual subscription called Instacart Express (the program's aim is to save money on delivery fees for ongoing users).
Knowing that these features are highly appreciated by Instacart users in around 5,000 US cities, you can incorporate some customized versions of them when you build a mobile app for grocery delivery. To make your app more attractive and help it stand out, consider adding advanced or unique features. For instance, a section of recipes could be used by your users who struggle with the idea of what to cook. Additional filters for products that need to be weighed, allowing for a move specific amount (70 grams of sesame seeds instead of standard 100 grams), would be appreciated by many buyers.
The key strategy in creating a competitive application is to add a special ingredient to your application that will make it attractive and useful for the clients. In a world with an overwhelming number of apps and fierce competition, making sure your platform is user-friendly, easy-to-use, and has an attractive layout is a must.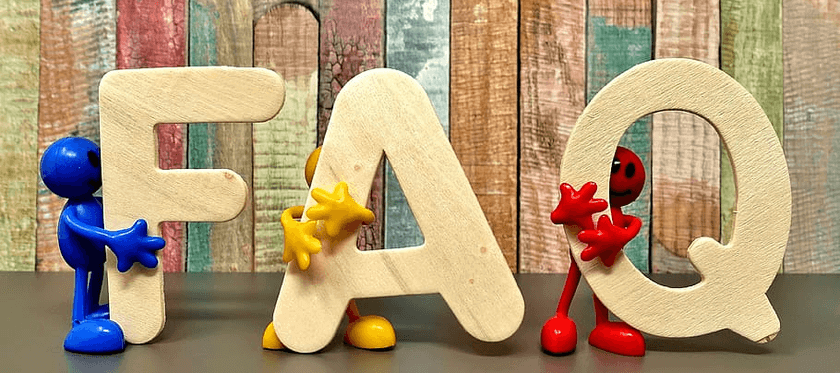 We tried to highlight the key aspects of how to make a grocery delivery app but for your ultimate understanding, continue reading the "frequently asked questions" section to get more insights.
Q1 How do grocery delivery apps make money?
Depending on the chosen business model, grocery delivery apps monetize from delivery fees and membership options. The delivery commissions, in turn, would depend on the overall basket price. Many applications offer subscription options to maintain the loyalty of app users and attract newcomers.
Q2 How many staff members might be needed for product development?
The matter of team size will solely depend on the complexity of your project. On average, app development requires 5-10 people, which include a product manager or CTO, mobile app developer (Android or iOS developers accordingly), QA engineers (2), UI designer, and front and back end developers.
Q3 Is payment gateways integration mandatory for grocery delivery apps?
It is definitely not, however, it is a secure way for customers to pay for the services. Integrating an online payment system to your application will save your clients a considerable amount of time while offering more convenience.
Q4 How many people do I need to hire to make sure the app works appropriately?
Mainly, you will need an administrator who will update the info about the delivery (accepted, confirmed, collected, picked up, delivered). This person or a separate accountant is also necessary to control the payment flow. You will most likely need to have a customer support team to handle disputes, process refunds, and provide online assistance for those facing challenges when using the app.
Q5 Does ad integration work well for the application?
Placing ads in your app is considered as a business strategy for monetization. App owners take commissions based on several types of ads integration: time, click, view, install. Therefore, accepting ads as a part of your app interface will bring you additional profits and enhance your visibility on the Internet.
Conclusions
Grocery delivery apps are gaining momentum around the world, slowly but steadily replacing the traditional way of shopping. Thanks to the pandemic situation that affected the whole world, this has become an especially beneficial time to start a business in this industry. Considering the costs, development team, a list of features, and your app's layout you can create a competitive grocery delivery application that will stand out.
It is high time to get started with your grocery delivery app! Affordable and quality software services are guaranteed by KeyUA's world-class developers!
Contact Us;