Now it is time to focus on PHP, the most popular server-side scripting language in the world, and its frameworks.
Nowadays, developers have to build complex web applications and websites. It is always difficult to start the project from scratch and it takes a lot of time to find a structural natural way of development. That is why PHP is always there to help you with an adequate solution for your project.
It is important to mention that 80% of all existed websites are developed on PHP frameworks. This is because PHP frameworks contain reusable and maintainable code, they are well organized and provide speed development.
Furthermore, frameworks provide developers with ready to use components, enforce proven architecture, libraries, ensure separation of model, enforce file and code structure, view and controller logic (MVC paradigm), abstracts your way from the low-level security concerns and many other features.
However, it can be a big challenge to choose a right framework for your project. That is why we decided to make the selection process a little easier for you by showing the difference between the 10 most popular PHP frameworks.
Best PHP frameworks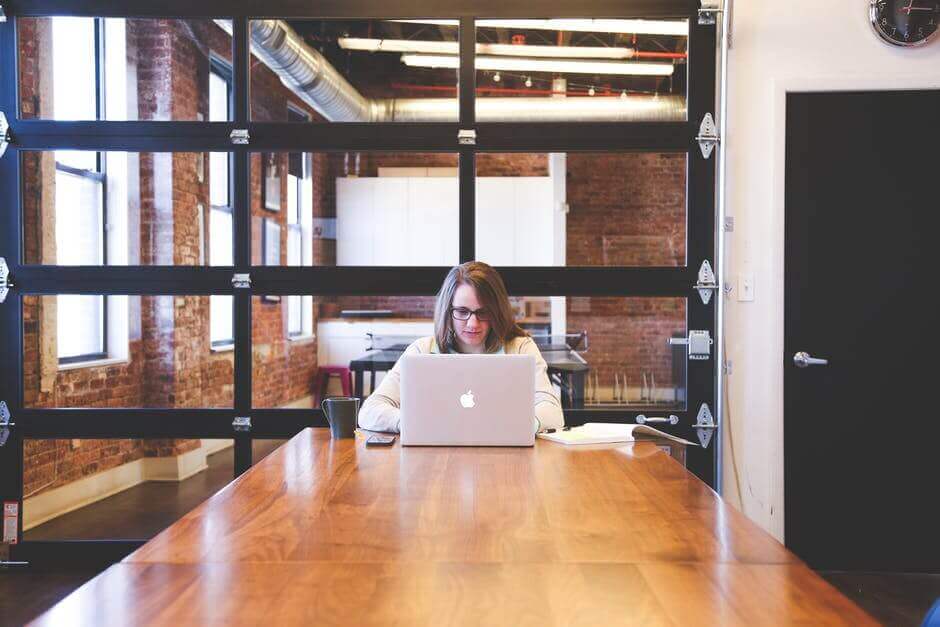 There are more than 37 PHP frameworks now. Though, we would like to talk about the most popular and the most used frameworks among developers. So, here is a list of the best PHP frameworks.
According to Google trends, Laravel is considered the most popular framework in comparison with other PHP frameworks. If you compare the popularity of Laravel with CakePHP in 2018, you can see that this framework has reached 95 out of 100 points, while CakePHP has only 5 points.
Developers call Laravel the king of frameworks because it has the most impressive and clear syntax. Laravel can boast with its huge supportive community and tons of free tutorials. Furthermore, this framework has a big list of feature that can help to develop any large scale project in a short period of time.
Another advantage of Laravel is that it is easy to learn because it is built to be simple.
If you like Laravel based services and to build lightning fast API's, Laravel team has created a micro PHP framework that is called "Lumen".
You can find out more information about Laravel on their official website Laravel.сom
CakePHP is the second most popular PHP framework after Laravel. CakePHP is usually used for commercial web apps development because it is simple and understandable even for not professional developers.
The main advantage of CakePHP is that it is full of different classes and features, which helps developers to do their job more accurately and more quickly.
Model, Controller, View Classes, Helpers, Components, Behavior, and others are features of CakePHP that allow developers to do their job faster and in a more fun way.
In addition, if you need a modern framework to create robust PHP, CakePHP is really the best option among open source frameworks.
Yii is another popular PHP framework. If you want to develop web application very fast, Yii is the number one choice. Yii has a lot of benefits, and first of all, it is the possibility of this framework to avoid repetitive operations. Besides, Yii is integrated with jQuery. So, if some developer comes from the backend, it will be easy for him to understand the code.
On the other hand, the main disadvantage of Yii is that if the developer is not well-organized, his code will be in a complete mess.
As for templating systems, your team can choose Twig or smarty. This is again a benefit of Yii because it does not have a pre-fined templating system.
In addition, Yii is called the best framework that fulfills the needs of the object-related development.
There is no surprise, Symphony is included in the list of the best PHP framework. The main reason is that Symphony is a very popular environment among developers. The second reason is a big community that can help any newcomer and answer all his/her questions.
The main innovation of Symphony is that it can combine flexibility, speed, and reusable components. And unlike Yii, it contains a clear structure of what has been developed that helps developers avoid the mess.
Symphony can be the best solution for the establishment of forums, creating and applying templates, configuration, authentication, routing, etc.
Though, the main disadvantage of Symphony is that unlike Yii and Laravel, it is not so easy to learn. That is why Symphony developers are so valuable in the IT market.
Phalcon framework got its name became it supposed to be as fast as a falcon. Phalcon has a really good speed because it was built on C and C++ in order to reach the highest level of performance optimization.
Besides, Phalcon has many nice features such as translation, security, universal auto-loader, asset management, caching, etc.
It is a really great idea to use Phalcon as it is a fast and easy-to-learn framework.
Another popular PHP framework is Slim. It is easy to learn its functions and that is why beginner developers like Slim.
Besides, it contains all the necessary features that are required in the modern world such as: caching, encrypted cookies, vivid page samples, flash messages, etc.
So, if you like class middleware architecture, you will love Slim framework as it is very comfortable to use.
Like CakePHP, CodeIgniter is a relatively old framework. Though, it does not mean it is not fast. This tool demonstrates good speed and ability to setup procedure that needs a bit of configuration very easy. CodeIgniter makes it possible to develop and use personal coding. Furthermore, if you work on a large-scale project and need to add more complex functions, you can easily insert 3 party plugins to Codeigniter.
According to the statistics large-scale businesses choose Zend framework more often than other PHP frameworks. That is why Zend was called one of the most recommended frameworks in 2017.
Zend contains very important features such as accreditation and web-grounded training. So, developers like and trust this framework.
FuelPHP has input and uniform identifier (URI) filtering. That is what makes FuelPHP the most secure and favorite framework among developers.
Besides, the latest version of FuelPHP has Hierarchical-Model-View- Controller and Fuel is very proud of it.
In addition, FuelPHP has detailed documentation and authentication, which make it one of the most popular PHP framework.
PHPixie is considered as a relatively new framework. However, it is quite popular among developers. The main advantage of PHPixie is that it has full unit test coverage. Another plus, it is easy to obtain and even beginner can learn how to code on PHPixie. Furthermore, you can have full control over execution flow as like many other PHP frameworks
If you have some questions about PhPixie code, there is a friendly community, which is always ready to give you a hand. So, you can ask questions in a chat and get your answer right away.
Examples of successful websites that are built on PHP frameworks
PHP frameworks are base for many popular websites. Here we gathered a list of the most famous websites that are built on PHP:
Facebook
This is not a secret the most famous social network backend is built on PHP. Though, nobody knows that Facebook developers were searching for an out-of-the-box solution for scaling and as the result, they released HipHop for PHP in 2010. This project was quite successful. However, there were some difficulties with the deployment process.
That is why, Facebook developers released the Hip Hop Virtual Machine ( HHVM), that made the process of deployment much easier.
MailChimp
This is the most popular marketing automation platform that is sending over 400 million emails for their 7 million users around the world.
MailChimp developers admitted that they use only PHP for everything touching the production MailChimp application.
Wikipedia
You can hardly imagine a person who has never heard about Wikipedia. It is built on PHP, MySQL, MariaDB as their backend.
Today, Wikipedia is the most visited PHP-based website, and it is run two times faster because of HHVM.
Slack
Slack is a very useful application that helps startup company members communicate with each other, organize general meetings and special events, greet newcomers, etc.
Over 3 million users use Slack daily and it is valued at around 4 million dollars.
Though it is a relatively new project, Slack developers used PHP as their backend, and they admitted that they take PHP seriously.
DailyMotion
Another popular company that is based on a PHP framework is DailyMotion. This is a YouTube competitor with 3 billion video views per month.
DailyMotion decided to deploy PHP7 for better performance and security.
Tumblr
This is a very popular social network where people can share their pictures, jokes, links, stories, Gifs, video, fashion, deep staff, art. Tumblr has almost 400 million blogs, filled with different things.
Like DailyMotion, Tumblr has switched to PHP7 and increased the speed of their project.
We are glad to help you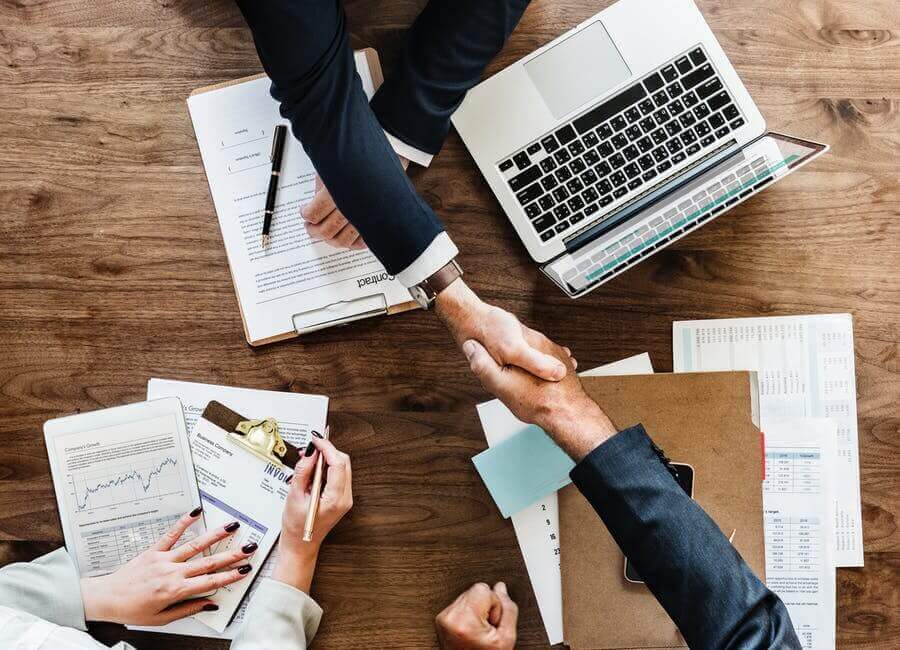 In conclusion, there are many nice PHP frameworks that can be used for large-scale projects. However, it can be difficult to choose a framework that will contain all the features required for your project.
This is when you may need a help of specialists.
KeyUA is a team of professional developers who work on IT market for more than 9 years. We have customers in Europe ( Germany, Czech Republic, Austria, Sweden, Switzerland) and the UK, USA and Canada, and even in Australia.
We can help you to choose the most suitable framework for your project and make the process of development go nice and smooth.
Today, more and more companies choose to work with Ukrainian outsourcing teams in order to reduce their expenses and focus on more important inner tasks. Ukrainian developers are smart and popular around the world. Our team would be happy to help you with your long-term and short-term projects with different level of difficulty.
KeyUA is the best solution for your small and big projects!
---
---