The idea of creating a bank sounds serious and challenging. However, you get reliable solutions for overcoming most of the pitfalls if you think about each initiative in advance. In this article, we have gathered ten main things you should consider before starting an online bank. Make sure to analyze each of them, as we have prompted some ways to develop your financial app more wisely and strategically.
Digital Banking Trends for 2020 and Beyond
According to the Emerging Trends in Digital Banking Research, "The current wave of digital transformation is being driven by newer technologies such as Artificial Intelligence, Robotic Process Automation, Blockchain, API Banking, and Internet of Things which have the potential to dramatically alter the banking landscape. These technologies, when harnessed together, will be able to provide much deeper levels of personalization and enhanced customer experience, transform the banking operations, changing the very essence of how the banking industry operates today."
Let's consider the major trends in more detail.
AI. There is no industry that AI hasn't invaded. What is more, there are many ways to utilize this technology for digital banking, and in 2020 top fintech companies will do it. For example, AI is very promising for analyzing customers' behavior, personalizing offer development, evaluating investment risks, and detecting fraud.

Blockchain. The year blockchain was invented was challenging for traditional banks since they were afraid that this was the end of their existence. So far, blockchain and cryptocurrencies have been adopted by governments of some countries. This technology is up-and-coming for providing top-notch security, especially when combined with AI and ML.

Open Banking. Open banking is a strong trend in the financial industry that will be even more relevant in 2020. Banking institutions share some customer data with third-party apps, and the latter (being powered by AI, once again) will help users get better deals, save more, invest wisely, and make fully informed choices.

Outstanding UX. Modern users of financial applications expect simplicity, convenience, speed, and security. These are all the best features of a financial app in 2020. Take them into account if you want to create a virtual bank.

Mobile-only banking. Mobile-only banks are a modern response to the legacy banks. While the latter is not flexible, but bureaucratic and costly, the mobile-only alternatives are easy to use, lightweight, and trusted by the younger generation.

Biometric identification and voice-assisted banking. Biometric identification is a must-have feature for modern mobile devices, which can be used for customer identification. As for voice-assisted banking, this is a trend that could be included after the customer has confirmed their identity.

Post-pandemic transformation. The pandemic has forced us to learn a few lessons. First, contactless payment is not only convenient but also safe. Second, it is always necessary to have money in reserve. Third, banks that did not use technology will now be forced to use it. Contactless payments, an increase in the number of users of mobile financial applications, and the reluctance of people to meet each other face to face in branches will lead to the fact that technologies will be introduced into the banking system even faster.
Standard Digital Banking Services
According to Digital Banking Services, Customer Experience, and Financial Performance research, "Digital banking reduces the face-to-face interaction between the customer and bank personnel and differs from other services. However, loyalty is generated based on personal touch and interaction, on service efficiency and reliability."
Here is a list of the standard banking services that a user can get in a mobile application or website:
Online card issuing

Online loan

Online payment

Online funds transfer

Online support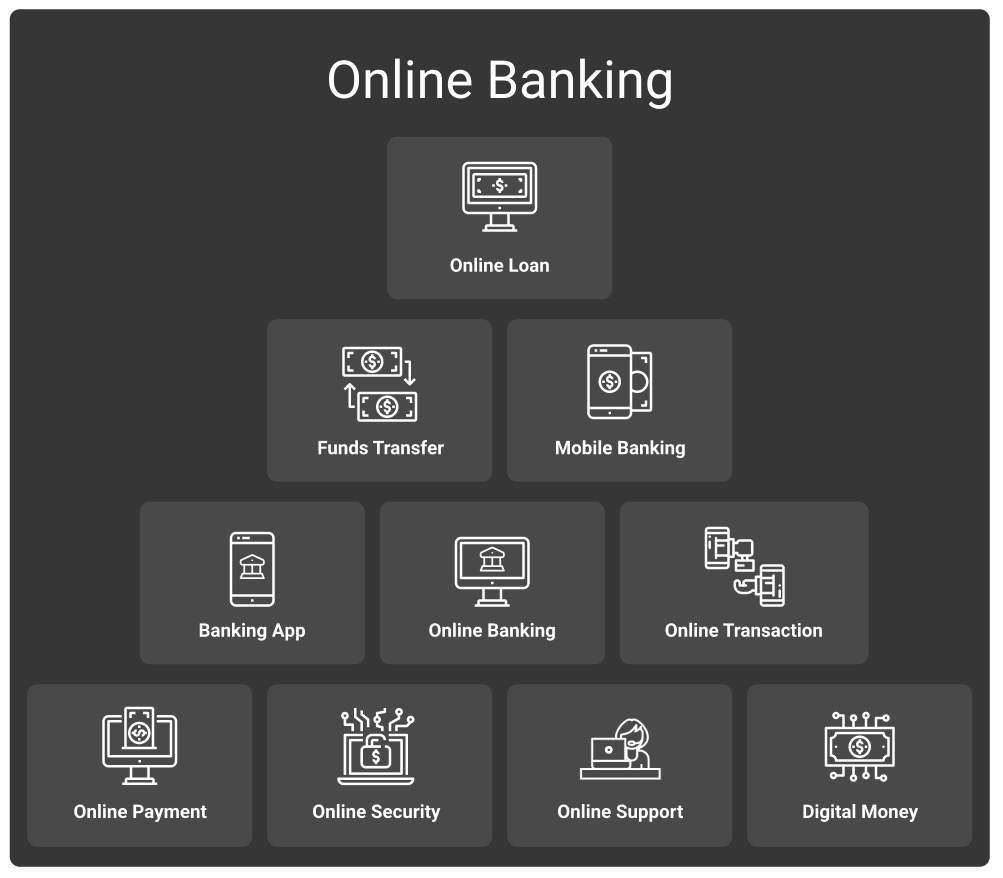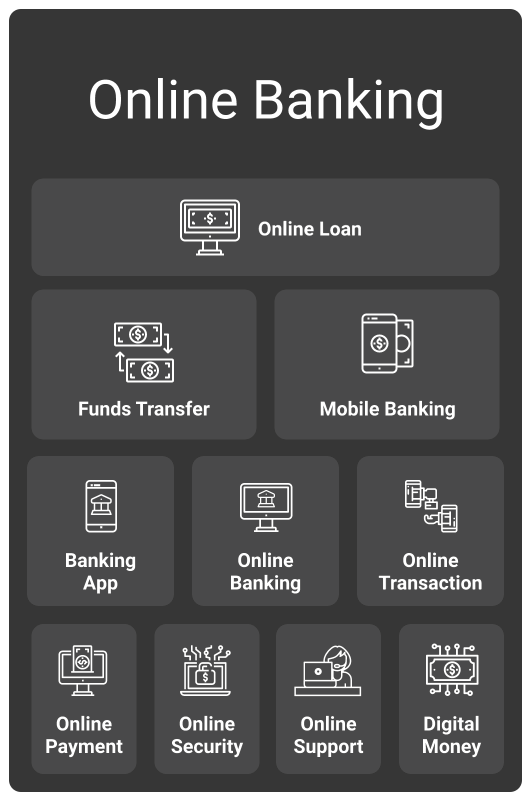 However, these features are not enough to develop a digital bank. There should be something unique about it. For example, a digital bank with a budget analysis, forecasting, and planning feature sounds more appealing. Indeed, you need to carefully research the market to satisfy the demand for a specific solution with your digital bank application.
Want to start a digital bank but need someone to consult? We are here and ready to share our banking development experience!
Get In Touch Now!
What Makes a Perfect Digital Bank?
What do users expect from a digital bank whenever the bank is fully digital or works online as a part of a physical, financial institution? Here are the main insights.
No red tape. Modern users hate red tape. For example, they don't want to spend their time gathering dozens of certificates and documents to prove their solvency. Instead, they rely on a data-driven financial service that can calculate the amount spent per month and make a smart decision about the risks of issuing a loan.

Ease of access to all the necessary services. Logically, constituting the previous paragraph, in-build virtual bank services should be easily accessible within the app. In other words, the user shouldn't have questions like, "how do I pay a utility bill with this app?". Instead, UI and UX should be carefully thought through.

Data-driven marketing. Modern users already expect the brands they are working with to anticipate their needs. This is true for financial services as well. While some customers are concerned about the data, others consider data sharing good to get personalized offers and better deals. For example, being aware that one of your customers was looking for a car on a dealership website, you may come up with a personalized loan using the data about his solvency.

Omni-channel access to the banking app. Users want to manage their finances easily wherever they are and be able to do it with the help of a website or a mobile app with the same share of success.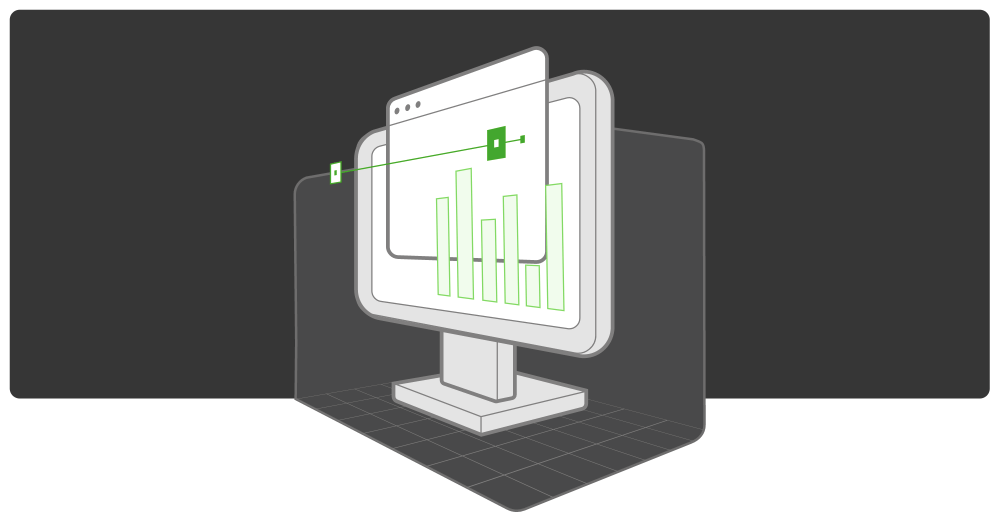 Top-notch security. Fortunately, there are two great ways to make your digital bank a secure place. They are AI and blockchain, which we've already mentioned.
What Do You Need to Know Before Starting a Digital Bank
How to start an online bank? Let's analyze the most important things that you need to know before launching the development process.
1. You Should Be Betting on Innovations
Legacy banks are too outdated to compete with top-notch fintech companies. They are unable to provide the fast services or digital tools modern customers are expecting. However, your virtual bank will compete with other digital banks, which is why you should be betting on innovative technologies. Their usage will allow you to offer users outstanding experience at each stage of relationship development.
For example, you may return to the trends we've already mentioned and think about the ways you may power your digital bank with artificial intelligence, machine learning, voice and chatbot assistance, and blockchain for better security.
2. You Should Revise Your Corporate Culture And Come up With a Data-Driven One
When building a bank that will be fully digital, the corporate culture should be innovative too. It is especially relevant for legacy banks who do not want to lose leading positions in the digital environment. According to the Financial Brand research, the cultural shift is a must for the creation of a successful virtual bank. The corporate culture of digital bank's employees should be data-driven, consumer-centric, collaborative, and transparent. All these features are necessary for healthy fintech brand development and winning trust among potential customers.
3. You Should Carefully Research Your Competitors
If you want to make your own digital bank, start from analyzing the already launched applications. Competitor analysis is vital for any business since the insights you get can help make your business better. In the case of virtual bank development, take a look at the well-known companies on the market, and answer the following questions:
What services do they offer? (You should provide something more valuable and unique but make sure that the potential customers demand the service)

How do they approach UI and UX? (Analyse the user journey inside their apps, and highlight some insights to make it more enjoyable with the help of your digital bank app)

What colors do they use in their corporate style? (Colors are vital since they help build the first visual impression. The best colors for financial products are blue, grey, black, and white, according to the psychology of colors in marketing).

How do they market their apps, do they have exciting marketing approaches that you may utilize? (When analyzing marketing strategies, keep your target audience in mind and match your scheme according to its specifics and expectations).
P.S. Use the Five Forces Methodology to analyze your competitors, customers, and risks to get the market's full impression.
4. You Should Come up With a Unique Value Proposition
Digital banking is demanded and popular, especially in the post-pandemic era. However, according to the study, only 3% of customers will choose a completely digital bank, and 59% will never open an account with a bank that does not allow them to manage transactions and finances using the application.
What does this data mean for someone who wants to start a bank?
If you want to make a completely digital bank, you need a very unique value application. For example, the Ukrainian startup Monobank (the first fully digital bank in Ukraine) attracted customers with a promise to issue relatively reliable loans without bureaucratic red tape. It's hard to say how smart this strategy really is, but it worked.

If you want to enhance the services of your physical bank using a mobile application, you will need to create a reliable and bug-free solution with a good design, transfer all available services to the mobile application, and add customization options.
5. You Should Research Your Target Audience Once More
Target audience research is just as crucial as competitors' research. What is more, now is the most favorable time to come up with a digital bank service since, according to the research, 47% of respondents admitted that they are unwilling to visit bank branches. They are more ready to visit a branch in the case of necessity and prefer to avoid crowds in the bank office. All this suggests that digital bank services are what most people need right now. Your only task is to carefully research supply and demand, and find out what a particular group of people lack.
Hint! Elderly customers may lack a banking app with voice assistance. Now is your turn to fill the gap.
6. You Should Be Law-Abiding

The provision of the financial services requires you to comply with the country's regulatory requirements where your digital bank will be operating. In most countries, the first document you need to have is a financial service provider license plus the confirmation of the presence of authorized capital, the size of which can reach several hundred thousand dollars.
Additionally, there are legal norms with which your banking institution should be compliant.
7. You Should Offer the Best UX Possible
The essence of digital banking is to replace traditional services with services that are more innovative, faster, flexible, profitable, and secure. However, for this deal to take place between you and your customers, mobile / online/digital banking applications must offer excellent user experience and build a bank that can inspire user confidence, especially if the bank is new and entirely digital.
8. You Shouldn't Invest a Fortune in Your Marketing Strategy
Instead, you should stay focused on the previous statement, develop the best possible UX, and value proposition for your customers. According to the opinion of the UXDA, the matter is that it is quite challenging to promote a technically lame product. On the contrary, an outstanding product doesn't need to be promoted. Satisfied users will gladly share their experience in social media, launching word of mouth. So, the ultimate task is to develop a perfect market-offer fit, and your product will promote itself independently. The only case when you really need to invest in marketing is before launching your MVP. Let us explain it in the following paragraph.
9. You Should Carefully Test Your MVP Before Launching a Full-Fledged App
As with any other IT product development, you should start an internet bank to create and test your MVP. MVP is the core principle of LEAN development methodology, which saves you from excess investments in the features your audience doesn't need. What is more, in digital bank creation, the MVP is also necessary to evaluate your marketing efforts.
In this case, the marketing strategy should come first since you need to inspire some trust before the audience starts using your product. Launching an MVP allows you to determine whether your marketing campaign was effective, how much people are ready to trust their money to your bank, and the features they like/lack.
10. You Should Partner With an Experienced Development Company
Starting an online bank is challenging; however, you may avoid many potential pitfalls if there is a reliable development partner nearby. The development company will help you with market research, business analysis, design, prototyping, MVP creation, and legal compliance.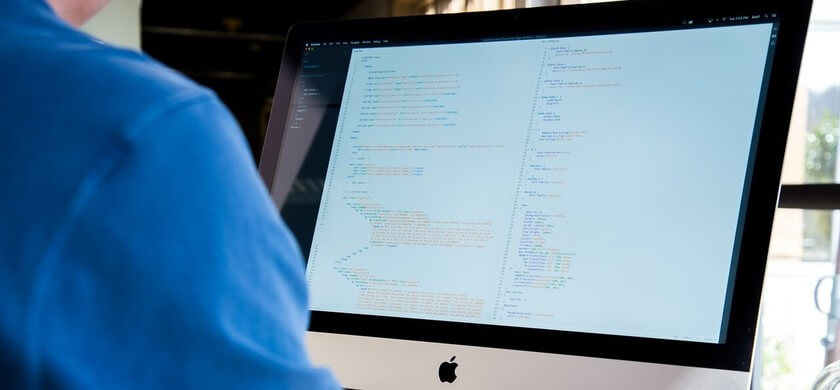 At KeyUA, we have already developed approaches and practices when it comes to financial application creation. Starting from comprehensive market research and ending with a final product launch, our company is ready to stand side-by-side with you at each development stage.
Conclusion
Creating a digital bank requires a lot of research, a smart strategy development, and strict compliance with legal norms. What is more, you should stay customer-focused, taking their changing preferences and the expectations into account. And be wise while choosing the technologies and design solutions for your future virtual bank.
Our development company knows how to solve all these tasks at once and is ready to assist in transferring your idea into a full-fledged financial service.
Find Out How We Can Be Useful!