According to eMarketer, 90% of smartphone time is spent on mobile applications, and only 10% on web searches. So why do consumers spend so much time on apps? That is because mobile apps have several advantages over websites. The user experience is more thoughtful, and applications can be more highly productive and have extra features and offers. For example, Booking, the popular site for booking hotels and apartments worldwide, offers additional accommodation discounts when using the mobile application.
Various studies show that browser and app visits are approximately equal. This is because most users begin to explore the online platform through its website before downloading the application. Thus, websites are great for raising initial customer awareness, while mobile apps are better at the last steps of the sales funnel. In this article, we will talk about how to turn a website into an app and consider all aspects of this process.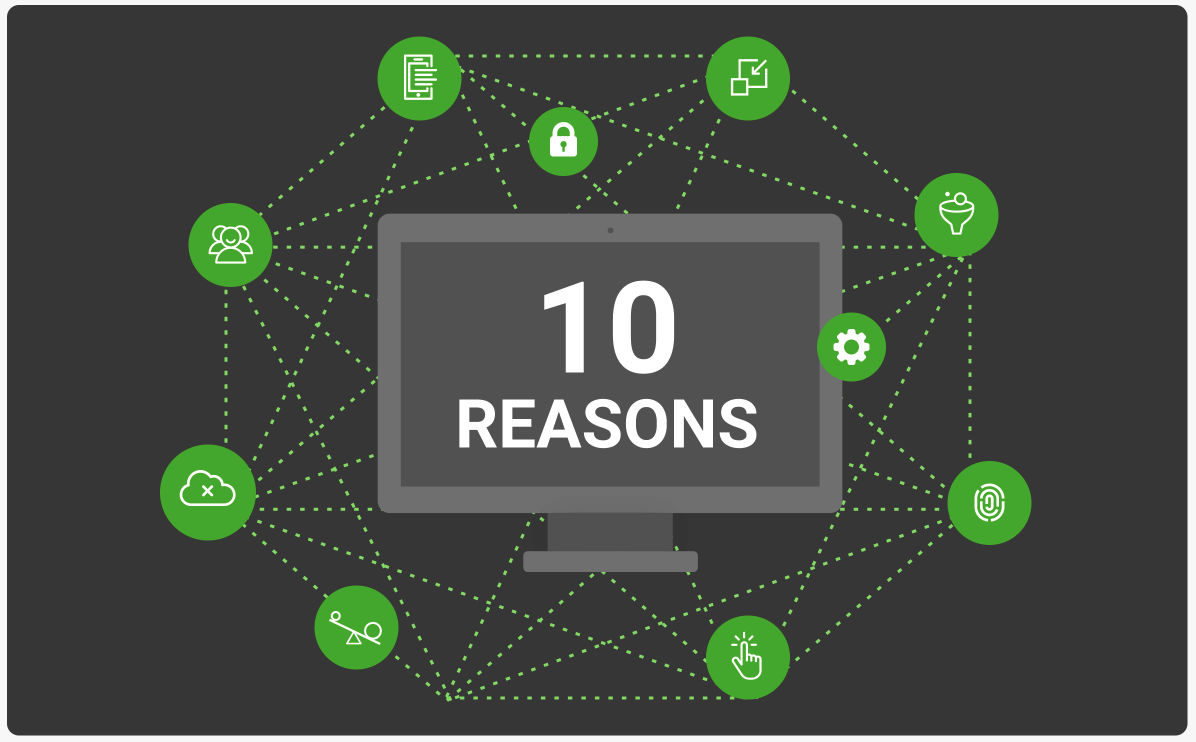 10 Reasons Why You Need to Convert Your Website
Let's begin by looking at the benefits of a mobile application for startups and enterprises.
#1 Smartphones are an integral part of life
You may know someone who doesn't have a laptop, but it's hard to find people who don't use smartphones. With the development of technologies, mobile devices have become closely intertwined with our lives, and for many, they have even become work equipment. Thus, each site should be at least mobile responsive to make it easier for users to interact. Therefore, mobile applications are better because they allow users to navigate the software in the most convenient way through their phones.
#2 Reliability across multiple screen sizes
The mobile application has already been adapted for various screen extensions. This means that it will be convenient both on smartphones and tablets, and all page elements will be harmoniously located on the screen. Many websites are difficult to place on small screens due to their features and functionality. Therefore, it makes sense to integrate its logic into a mobile application.
#3 An app expands the audience
By releasing your application in the AppStore or Google Play Market, you increase your customer base. The app can be installed by those users who know nothing about your website.
#4 Mobile Apps provide extended functionality
Mobile applications have more options, for example, using the camera to scan coupons or promo codes, sending push notifications, GPS tracking, and so on. This will allow your business to improve the interaction with users and inform them of new offers in a timely manner.
#5 Available offline
Many apps can run without internet access, while websites cannot. And this is another weighty argument why you need to turn your website into an app. Thus, clients will be able to access your product at any time, regardless of where they are.
#6 Get a competitive advantage
If your competitors don't have a custom app, you can take advantage of this and get an edge. This way, you show customers that you care about them and provide enhanced services to make it easier for them to interact with your brand and meet their own needs.
#7 Quick
Navigation
Users do not like to wait long; they prioritize highly productive software. Websites may take additional time to load and display correct search results. Mobile apps demonstrate a high speed of request processing, especially native applications, which we will talk about a little later.
#8 Better personalization for users
The goal of mobile apps is to make the user experience as simple as possible. And they successfully cope with this due to the built-in resources of smartphones. They analyze all the needs, requests, and wishes of customers, giving the most effective results.
# 9 Increase Conversions & Business
As we said, users like to spend time using mobile apps more than websites. By having your own app, your brand becomes more attractive to more potential customers. This leads to a good conversion rate and more business. Also, there are many ways to monetize your app, regardless of whether it has an internal shopping function.
#10 Security
Virus and spyware programs can be embedded in HTML and JavaScript of web pages, stealing users' data and redirecting them to fraudulent sites. In the case of a mobile app, this never happens. Therefore, it also protects your customers not to fall victim to misconduct by third parties.
Convert your website to a mobile app quickly and efficiently with KeyUA's experienced mobile development team.
Contact Us
Mobile Apps or Responsive Web
Design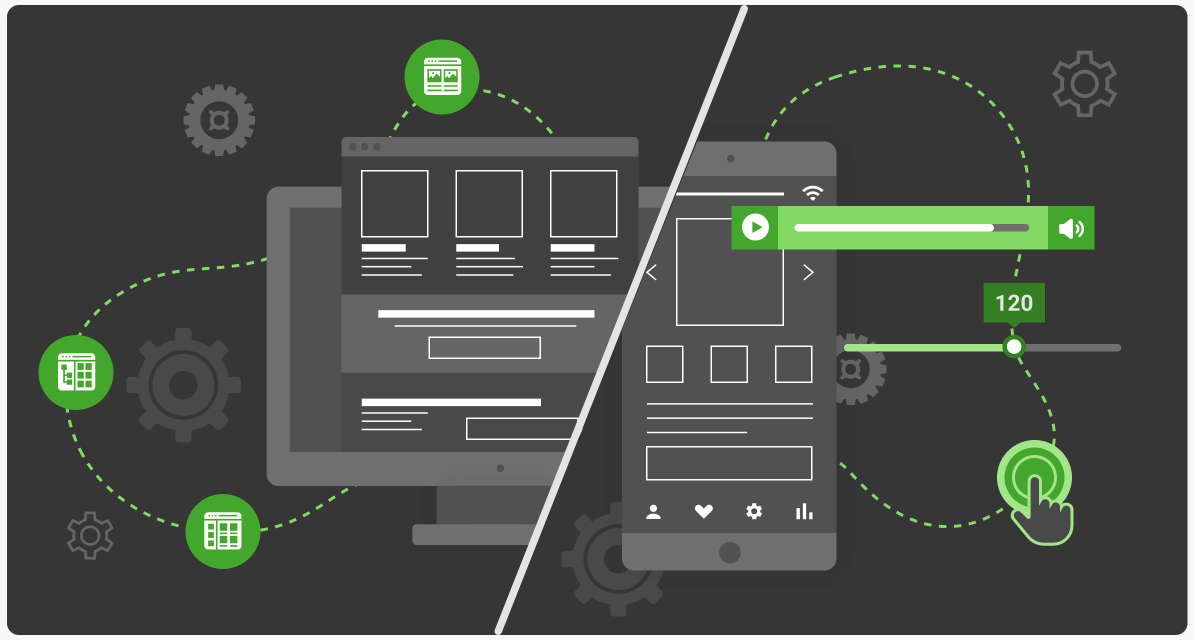 According to Statista, in 2020, mobile applications (excluding tablets) generated 51.53% of global web traffic. That tells us that users prefer to use a smartphone to access the Internet. In turn, this speaks to the importance of a responsive website.
The responsive design assumes that the site pages are built so users can easily view and interact with them through mobile devices. This type of development became active in 2013, and now it is an integral part of any website. So note that if your site is not mobile responsive, users will not be able to view it properly through smartphones and tablets.
Mobile apps are faster than responsive websites. Since they can send user alerts directly to the smartphone screen, the client will always be aware of news or fresh offers from your brand. Thus, it is also part of the sales funnel.
By and large, mobile application development boils down to providing the user with the easiest and most accessible way to interact with your product. In this case, a responsive website can only serve as an add-on to a mobile application. For example, Facebook can just as easily be accessed through a computer or a smartphone browser. Nevertheless, Facebook has its own mobile application, which is much faster and more convenient than a mobile website. As we can see, adaptive design is a necessary tool for promoting your business, but it cannot be an alternative to custom mobile app development.
What Types of Websites are Best To Convert?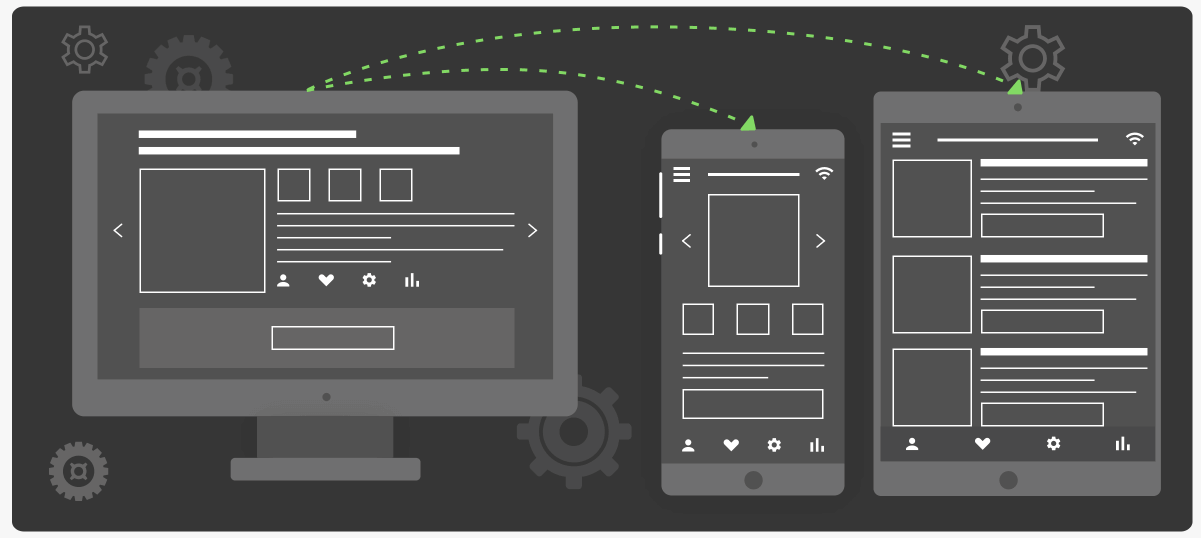 We have already found out that a mobile application has many significant benefits for any business. But, does every website need to be converted? Not really. Below we have prepared a list of the main reasons. If at least one is applicable in your case, then you need a mobile application.
Interactivity/Gaming. If your product involves interactive games, then you need an application. At one time, Angry Birds introduced the ability to scan physical figures through a smartphone or tablet camera, and they instantly appeared in the app. If your game is more simple, for example, like puzzles or crosswords, then the question of converting is not so relevant.

Online Marketplaces. If you sell goods or services, or your project is a social network, you definitely need a mobile application. It will give users more opportunities to interact with your brand, no matter where they are or if they have a network connection. For example, the Instagram mobile app has many more features than its web version.

Complex Calculations. If your business idea is to create complex reports or process large amounts of data, you also need to consider converting your website. The mobile application will help you make it more efficient and more attractive to users.

Regular Usage. If the idea is to make the product more personalized and enable the user to use it more often, such as mobile banking, the conversion to a mobile app will help. The mobile app will be more productive and secure than its web version.

Push Notifications. You already know that one advantage of mobile apps is that they send push notifications to users. If being able to convey information and communicate with customers instantly involving them in the sales funnel can help your business, you need a mobile app.

Native Functionality. If you need access to the camera or the device's internal resources, then a mobile application can be an effective solution.

Offline Mode. If you need to provide offline access to the project, then a mobile application is a good option. You can store all the necessary data locally in the user's smartphone and automatically upload it when they open the application.
Why is Using Online Converters Not the Best Idea?
You will find many converters and platforms on the Internet that offer to turn your website into an application in just a few clicks. Prices for such services vary considerably, but it seems that there is an affordable option. Many companies (namely, the owners of such converters) claim that this is a safe and effective way to get a mobile application, but this is not true.
One of the common options to convert a website into an app is to use a WebView-wrapper. The bottom line is that the system opens the site in a browser and slightly changes it to make it look like an application. As a result, you get a product with a terrible UI, which is unattractively compressed and difficult to navigate.
WordPress and WooCommerce are also well-known website to app converter engines. These are the tools that provide APIs for applications. As a result, you will end up with software that cannot be changed. New functions cannot be added since the template limits it. If you would like to change anything in your app, you will have to build it from scratch.
We provide reliable services for transferring websites to a mobile platform. The best prices are guaranteed.
Contact Us
What are Suitable Ways of Converting?
Converting a website into a mobile application is an interesting but laborious process. Below we will tell you the most effective ways to get quality software.
1. PWA (Progressive Web App)
This is a relatively new Google technology that allows you to create web applications with all the mobile application characteristics and features. It does not have to be downloaded from the Google Play Market. Its ease of use is that consumers can save such an application directly to their smartphones' desktop. After finding your application in the browser, customers are invited to save it, and then users can enter the progressive application directly from their screens. However, this method has one major drawback. You can convert websites to android apps only, so your product will not be available for iPhone and iPad users.
2. Hybrid App
The next proven method is to create a hybrid app. This option has gained a lot of popularity in recent years. Hybrid apps are different in that they have characteristics of both web and native apps. They are more versatile, and it is a good way to convert the website to an ios app and android as well. This method lets you create a product that is immediately available on several platforms, so it is a more cost-effective solution. It is worth noting that hybrid apps are also pretty productive. If your site is built using React JS, you can easily convert it into a mobile application using React Native. Other tools are Xamarin, Flutter, Cordova & Kotlin.
3. Native Apps
If software performance is your top priority, then it is worth thinking about developing a native application. This is a process by which the product is designed separately for iOS devices and Android. As a result, you will get two apps you release in the AppStore and Google Play Market separately. Native development is the most expensive of all site conversion alternatives, but it has several significant advantages. Such applications are perfectly compatible with the platforms for which they are developed. Native apps have better security and personalization than hybrid apps. Swift, Java, or Kotlin are used for native app development.
What is the Best
Strategy
to Convert a Website to a Mobile App?
Before you start converting your website, you must have a clear strategy and plan. This will help you use time more efficiently and minimize overhead. So we offer you to consider the following steps.
1. Building an MVP
MVP (Minimum Viable Product) definition is a prototype from which to start developing a mobile application. It only has the essential functions of your website. For example, if you want to convert an e-marketplace, the prototype must have a search, customer account, shopping cart, and payment methods. Developing a prototype is usually a cheaper process than building a full-fledged application, and it also provides data on the performance of a project after it goes to market. Of course, you can expand the capabilities of your prototype at any time by developing new functions.
2. Focus on UX/UI
For an app to be popular, users need to be comfortable interacting with it. Therefore, you should definitely take care of the UI/UX design. The best idea you can apply here is to provide users with the highest quality. Here are a few key characteristics that your app's appearance should have:
Simplicity. Some websites are too difficult to navigate. If you do not want to lose users, you should think carefully about your application's functionality. It should be simple, straightforward, and accessible.

Consistency. Typically, sites contain many buttons and external elements that can be difficult to fit into a relatively small screen. Therefore, it is worth highlighting the main tools worth implementing for a mobile screen and including them in your layout.

Tab bar. Another part of the mobile app is the tab bar, which is missing from the web version. It can be located at the bottom or top of the screen. Think about where it best fits in your application.

Hamburger menu. This allows you to hide the menu and make your application more usable and beautiful. It saves a lot of space and is easily recognizable, so users will immediately know what to do with this button.

Gesture-based navigation. Another way to make the app more user-friendly is to use gesture navigation. This tool is becoming more and more popular. Users can simply swipe right to navigate through the pages. This is how Instagram for IOS works, allowing users to navigate through the tabs using gestures.

Instant gratification. High performance is what will keep your users satisfied. If the screen page takes longer to load, you will lose customers. Therefore, your application's design should be minimalistic so that unnecessary elements do not make loading slower. In some cases, the search can be limited to just a few filters to avoid overload the functionality.
3. Choose Mobile Platform
Finally, you need to choose the platform on which your application will run. The most popular are iOS and Android. iOS prevails in North America, Western Europe, and Australia, while South America, Africa, Asia, and Western Europe, have more Android users. So, if your application is focused only on a specific region, it may be worth creating it for only one operating system, saving you money during development. In the article Convert Android App to iOS, you can find out more about cases where you only need one platform for your application, and when you need to use both.
4. Provide local memory and cache logic
Browsers use caching to load web pages faster. A slightly different logic works in a mobile application. The system takes all data from the memory of the smartphone itself. So you need to embed the logic for storing data locally in your application.
Choose a Professional Path
As we can see, creating a hybrid, native, or progressive application is the best solution for converting a website. At the same time, these approaches are practical for businesses from any industry. And the question of how to find a worthy development team is quite relevant.
There are many different programmers among both freelance and outsourcing teams that can convert websites into apps. If you don't want to build your own mobile development team, which can be a time-consuming and costly process, you can hire an IT outsourcing company. This type of collaboration offers you the benefit of hiring an experienced team that includes developers, designers, testers, and marketers. Thus, you get the opportunity to convert your website and effectively promote your mobile application. You can learn more about the benefits of outsourcing in the article In-House vs. Outsourcing Software Development.
Another option for cooperation is to hire freelancers. But in this case, you will have to select all team members independently. This is a cheaper but much riskier solution since freelancers work for themselves and are not responsible to anyone.
Conclusion
The most effective way to convert a website is to create a mobile prototype. On average, this process takes at least 2-3 months, but the time may vary depending on the functionality's complexity.
Since 2008, the KeyUA team has created highly productive and secure mobile applications for Android and iOS platforms. With significant experience in building first-class software, we know which technologies to apply to get the best results.
Want to get a free estimate of the cost and time required for your project? Just contact our tech experts.
Contact Us