Nowadays, the development of applications for smartphones, tablets, and smartwatches is a very relevant business, and statistics show that 80% of the time users interact with smartphones is while using mobile apps. At the same time, with 24,99% of the global smartphone market, Apple has consistently pioneered the world of mobile development. The price for the iOSapplication starts from $0.99 and can go up to $1000. If you are focused on capturing a larger number of users, you should stick to Android development. But if your goal is to monetize your application most efficiently, then Apple software development is a good choice. In this article, we'll talk about the top 9 trends in the iOS app building world.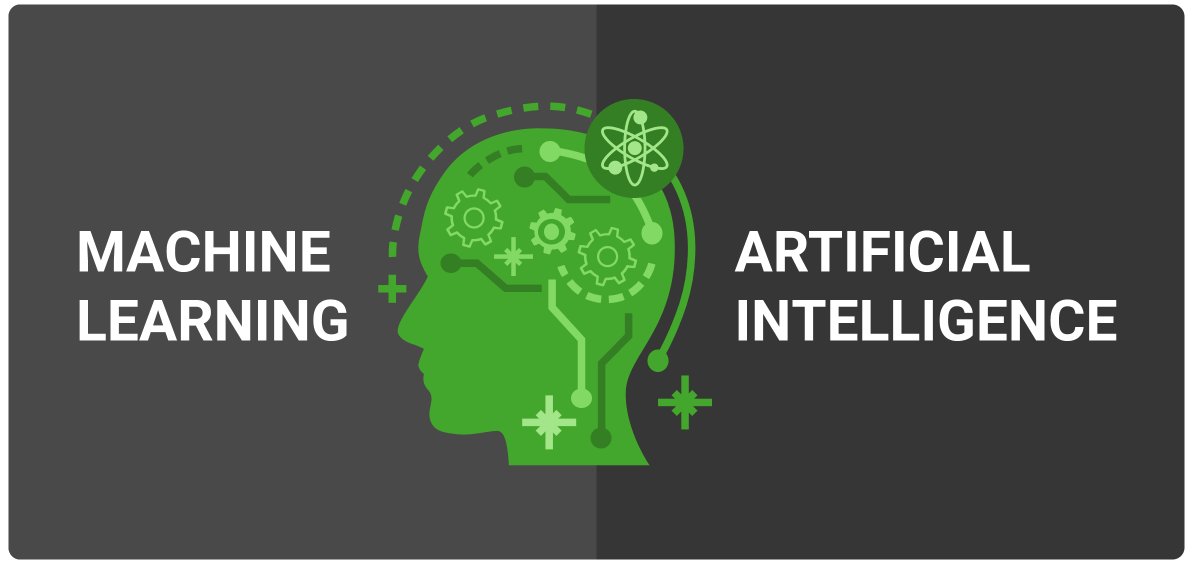 #1 Machine Learning and Artificial Intelligence
Machine learning and artificial intelligence technologies are not new. Their construction began in the 1950s, but now they are developing extremely quickly and are already being used by many industries. That is why they are the number one iOS trend.
The reality is that AI is there to act as a supplement to human life and expand our capacities.

― Abhijit Naskar, one of the world's celebrated Neuroscientists
Machine learning is already a part of our daily life. Facebook and Netflix use these algorithms to analyze users' behavior and offer the most effective content based on their interactions. According to Tractica research, annual global AI software revenue is forecast to grow to $126.0 billion by 2025. Apple launched CoreML (Core Machine Learning), which has been successfully integrated into Siri, Camera, and QuickType.
What to Expect From Machine Learning and Artificial Intelligence Trend
Let's look at the areas in which machine learning and AI technologies can be successfully implemented.
Speech Recognition. Actual developments are applications that recognize human speech to transform it into text or help the user with learning foreign languages.

Siri. Its algorithms are improving every year. Now the program can give more accurate and reliable answers.

Deep Learning. Accurate analysis of user behavior using AI-powered machine learning provides better results. For example, Spotify uses these algorithms to improve the effectiveness of recommendations.

Searching for Suggestions. Such services optimize search processes. They are effectively used by major streaming platforms to suggest videos, podcasts, and playlists to users based on their interests.
#2 Internet of Things (IoT)
The Internet of Things includes several aspects: machines that go web and interact with each other, ways of connecting machines without human intervention, and large amounts of data generated by devices. As one of the most popular iOS development trends, it is used in almost every industry. At a glance, the IoT is applied in logistics, Smart City systems, the agricultural sector to monitor soil conditions, in Apple Watch, helping to identify heart diseases, and so on.
The essence of the Internet of Things is collecting massive amounts of data, analyzing it, and using it to improve the convenience of human life. It is also integrated into many medical applications developed for iOS to assess vital signs from patients while they are at home.
What to Expect From the Internet of Things Trend
Take a look at how these technologies can be used successfully in 2021:
Smart home. It combines security systems, climate control, water supply, home theaters, and so on, easily managed through an iPhone.

Logistics. It ensures an entirely transparent delivery process, automates most of the actions, and produces the most accurate forecasts.

Anglosphere. IoT allows you to control farms and plantings directly from your tablet or smartphone.

Healthcare. More applications are appearing that track a person's vital signs, some of which can even call for help.
# 3 Augment Reality And The ARKIt
With the launch of apps like Snapchat and Pokémon Go, augmented reality has become a desirable feature. All animated masks and stickers on Instagram used by millions of subscribers every day are also AR technology. Apple is no exception in this area, and the company offers ARKit 3 - a handy tool for creating augmented reality experiences. Because of their energy consumption, such applications will work from iPhone XR, XS, and newer models.
Apple also released Reality Composer, an augmented reality editor that allows you to develop applications even without a 3D design experience. And one more tool that is worth paying attention to is RealityKit, which provides integration of virtual objects into the real world.
What to Expect From the Augmented Reality Trend
Here's what you can expect from the hottest iOS app development trend:
Expanding the capabilities of the device. ARKit 3 allows you to use front and back cameras simultaneously.

Improved illusion. New technology facilitates more organic placement of virtual items. Apple demonstrated an experiment with a virtual coffee machine that needed to be placed on a table. But when a man was near the table, the coffee machine crossed part of his body. Using the ARKit 3 technology, the coffee machine was positioned in such a way that the person covered part of it, making it feel like the machine was really standing on the table.

Share experience. The latest updates made it possible to save and use the AR World Map on multiple devices and enable multi-user experience.
Need to develop first-class scalable native or cross-platform iOS app? Hire seasoned developers with over 12 years of experience providing quality services in mobile development.
Contact Us
#4 Apple Pay
What to Expect From the Apple Pay Trend
Strengths of technology cover:
Use almost anywhere. This technology is excellent for making physical purchases, paying for club memberships, virtual purchases, making donations, and so on.

High security. It is noteworthy that Apple does not store card details, which reduces the likelihood of fraudulent transactions.

24/7 availability. Payment can be made anywhere at any time, even if you forgot your card at home.
#5 Cloud Integrated iOS Apps
The first release of iCloud was in 2011. Since that time, the technology has become an indispensable utility for all Apple devices. As we can see, this is not a new tool. Still, because the number of iCloud users is increasing every year, it can be confidently considered another significant iOS mobile app development trend.
iCloud transfers data from your device to the cloud. For example, you started working on a document on an iPhone, and you can continue to manage it on an iPad with the same AppleID installed. Nowadays, lots of applications use iCloud to improve their performance. This allows the software to be more lightweight and take care of the safety of users' critical information.
What to Expect From the Cloud Integration Trend
So here's what you can get:
Price drop. Since applications now rely on Apple's custom tools, development becomes cheaper.

Scalability. Applications are faster using cloud computing.

Safety. You develop an app, and Apple takes care of data security.
#6 iBeacon
iBeacon is one of the most powerful technologies for transmitting Bluetooth signals between compact beacons. The operation principle is such that the beacons send Bluetooth signals to devices (tablets, phones, etc.) within their range and are compatible with Bluetooth Low Energy at regular intervals.
Let's consider this with a specific example. The user walks past the store and ignores the promotions. At this time, the store's sensors connect to their device and send a push notification. It can contain any text, call to action, or general information. Thus, iBeacon, as a new trend in iOS app development, contributes to the advancement of marketing.
Such technologies are successfully applied in those places where there are more crowds of people. For example, at a stadium, museum, event, exhibitions, and so on. At the Camp Nou stadium entrance, sensors are activated if a device with the FC Barcelona app is located within a radius, greeting visitors, offering to buy tickets, or offering promotions.
What to Expect From the iBeacon Trend
See areas where this technology is best applicable:
It makes art more accessible. Many museums and galleries are adopting this technology. There's no need to attend group excursions if you don't like it. With iBeacon, you can quickly get all the necessary information about an exhibit and collection.
It increases sales. iBeacon is becoming a part of modern digital marketing and promotion companies. It helps to draw attention to the brand and increase its awareness.
Building a quality custom app with KeyUA is as easy as ABC. We guarantee the effective launch of the application in accordance with deadlines.
Contact Us
#7 ChatBot
Another current iOS development trend for 2021 is chatbots. Their main focus is self-service and saving the client's time. For example, Starbucks has released an application in which the user tells what kind of coffee they would like to order, and the chatbot processes the order, after which the client only has to go to the coffee shop and pick up their coffee.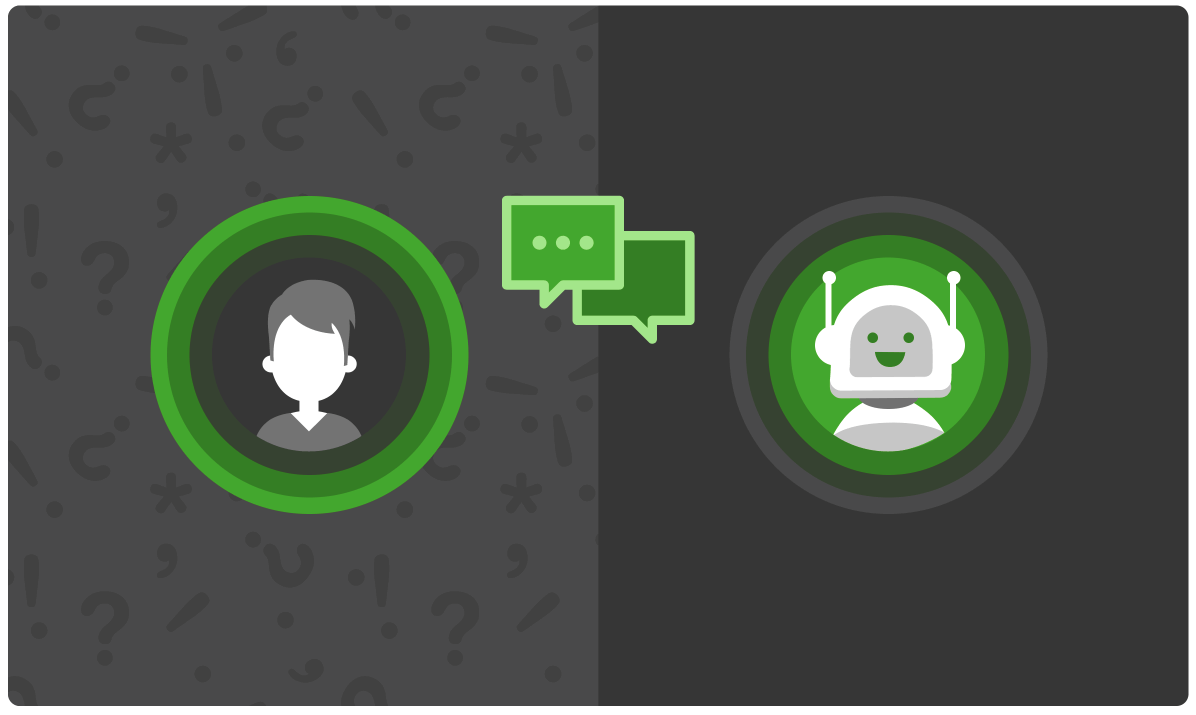 The Lidl app, developed by a German supermarket chain, helps users select wine by matching the type of food they sent. Some government sectors also use chatbots to help citizens order services without actually being in the office or queuing. In general, this technology enables companies around the world to improve customer service.
What to Expect From the ChatBot Trend
Take a look at how these tools can be used:
Increased throughput. Chatbots make it possible to serve a larger number of clients.

New services. Many customers want a "do-it-yourself" service that is pretty affordable based on this technology.

24/7 availability. Chatbots can place orders at any time of the day, thus keeping the client in your field of influence.
#8 Wearable
In the first quarter of 2020, Apple sold over 7.6 million smartwatches worldwide. In line with forecasts, sales will only increase by the end of 2021, especially considering that Apple has announced a new series of Apple Watches that determine coronavirus infection symptoms. At the same time, wearable devices improve communication. For example, applications such as Telegram and Slack have versions for Apple Watch, which allow you to reply to messages without an iPhone. Rest assured, another lucrative trend in iOS development is smartwatch software building.
What to Expect From the Trend
You definitely need an app for Apple Watch because:
Monitor health. Modern conditions lead to the fact that people around the world are more attentive to their health. That is why applications for tracking physical activity, the state of the rest of the body, collection of vital signs, etc. are in great demand.

Expands communication. Multitasking is already a familiar way of life. People can go for a run or work out in the gym while responding to messages. Communication apps are another important service in 2020-2021.
#9 iOS App Security
Apple is believed to be a trusted provider of secure software. iOS is known for its top-notch security protocols, making it nearly impossible to hack a device, which is a significant advantage over Android OS. Recently, iOS 14 came out with newer and more reliable security mechanisms. Thanks to this company policy, the personal data of users is securely stored. Developers can integrate AppTransportSecurity (ATS) into their applications for higher security and strong data protection when connecting to web services.
What to Expect From the Trend
Here's what's new:
Increased confidence. Apple's new tools make applications from AppStore highly secure, which attracts more users to them.

Stable work. New security tools make applications more stable, allowing users to access them pretty often.
Conclusion
Mobile app development trends keep improving every year. Updates and new technologies are coming out that allow businesses in various industries to thrive. If you want to have a constant and stable income, a large influx of users, and gain a competitive advantage, you need to adhere to the current trends in OS development.
At KeyUA we are completely customer-oriented and have all the capabilities to implement even the most complex projects. Benefit your business with top-notch mobile app development.
Contact Us