Car sharing is one of the most successful manifestations of the sharing economy where people refuse to purchase goods in favor of renting or bartering. This model saves costs and maximizes the efficiency of resource use. In 2019, car-sharing services gained popularity in 59 countries and reached a total market volume of $2.5 billion, which proves great demand among consumers worldwide. Like the rest of the sharing economy, car-sharing involves online platforms that make services possible and connect stakeholders. Therefore, in this article, we will look at both the contemporary market and the best car-sharing apps available along with their advantages.
Car-Sharing Market Overview
According to Movmi, today, 236 car-sharing operators globally offer their services in 3128 cities, which is 30% of the entire world. And this market is characterized by continued strong user growth. Statista states that the number of participants involved in car-sharing programs increased from 35.2 million in 2017 to 43.6 million in 2020. Asia remains the leading region in terms of the number of shared vehicles, accounting for almost 40% of the global fleet. Europe and North America rank second and third, respectively. The United States, in turn, is the leader in the number of car-sharing providers at 33 and tops the worldwide market in terms of volume at $1.5 billion, followed by China and the United Kingdom.
Carsharing is very important for sustainable urban mobility because it is a true alternative for people in the city, who don't want to own a car.

- Olivier Reppert, The CEO of SHARE NOW in Berlin, Germany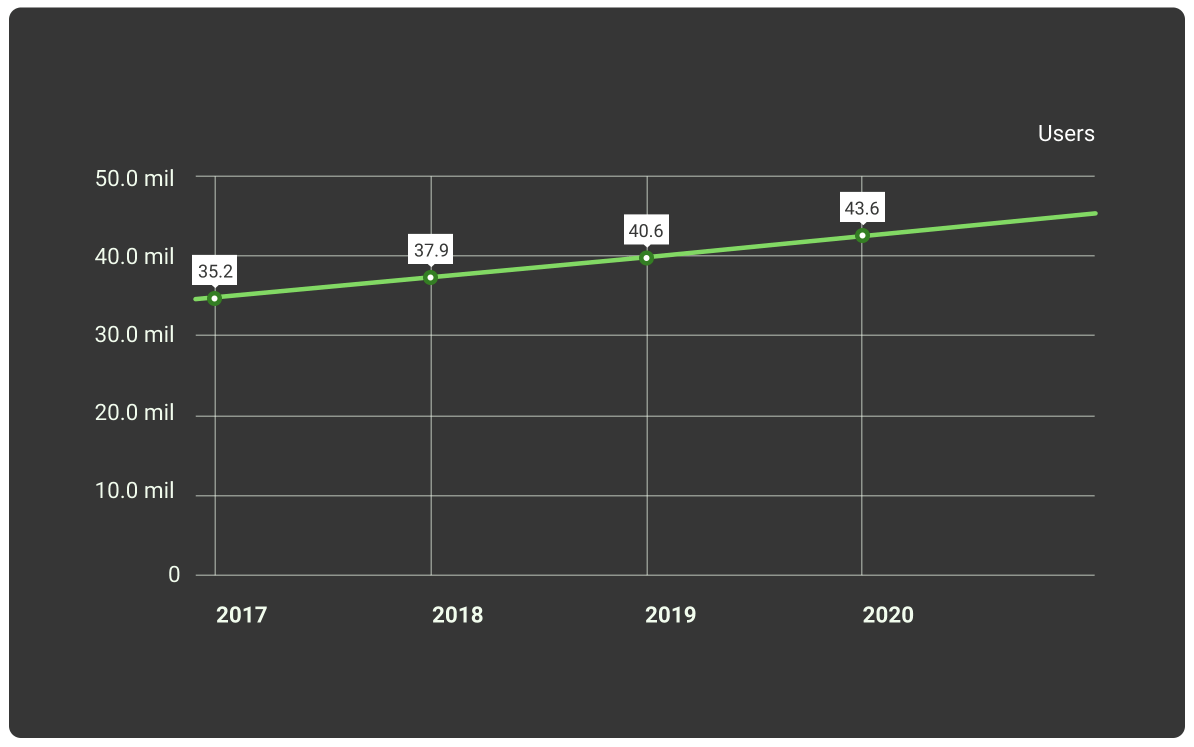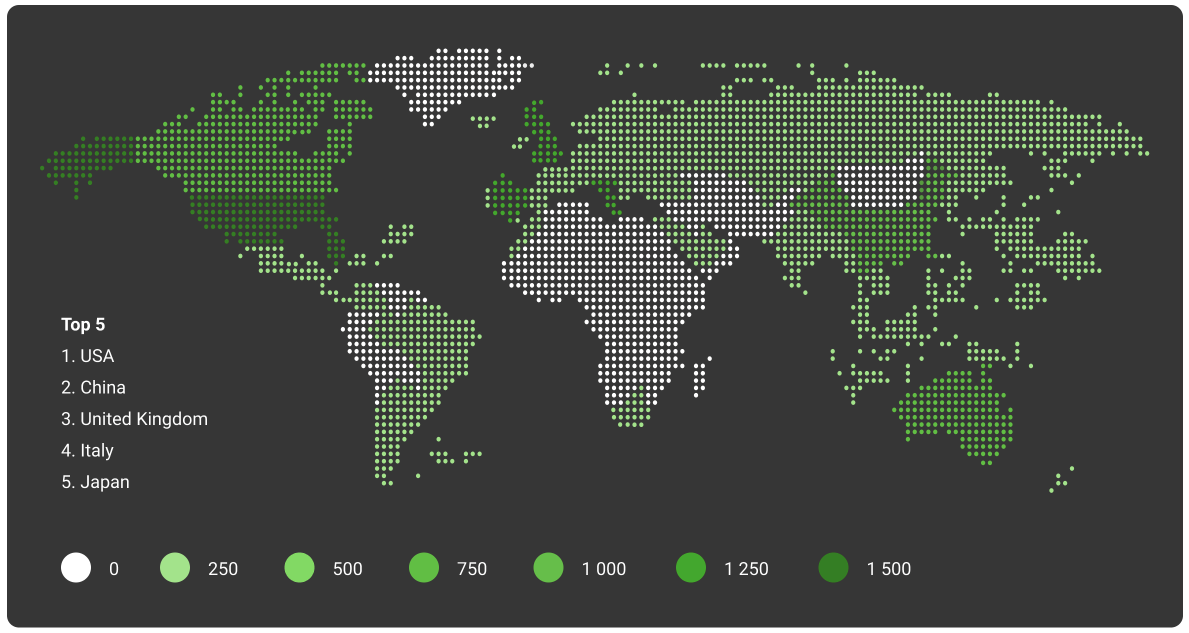 Impact of COVID-19 on the Car-Sharing Market
The global pandemic has negatively impacted almost all industries, and car-sharing is no exception. According to Gartner Inc., about 88% of companies worldwide have allowed their employees to work from home. Besides this, the quarantine has significantly limited the movement of people around the city to avoid queues and crowds. Therefore, the need for a car has dropped. It prompted downtime for car-sharing companies and car clubs, as revenues did not cover the cost of vehicle maintenance. As a result, the market declined by 21.9% compared to 2019, according to Statista.
This setback is not long-term, and a 25.9% increase in total revenue is predicted already in 2021 since individual transport is still more social distance friendly than public transportation. To recover from the pandemic, car-sharing providers must equip cars with disinfectants and temperature measuring devices. It can increase the cost of services but prevents future virus outbreaks.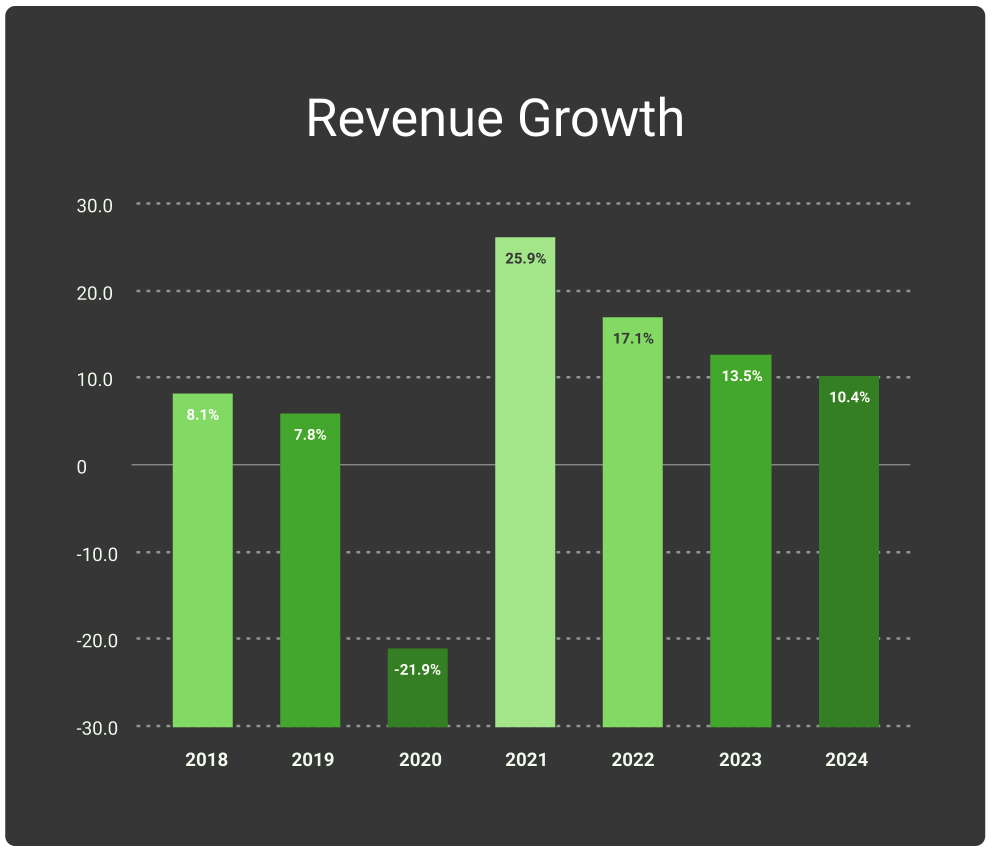 Current world affairs have once again proven the benefits of electric vehicles. Harvard University T.H. Chan School of Public Health found that cities with high air pollution levels are most susceptible to the spread of viral infection. Electric transport, in turn, does not provoke harmful emissions. Therefore, its extensive use reduces the level of pollution, along with the respiratory disease risks that make the coronavirus deadly.
The Car-Sharing Industry: What to Expect?
GlobeNewswire predicts that the car-sharing market will develop at a CAGR of over 16% between 2020 and 2024. Australian Car Next Door car-sharing company says that by 2030, 35% of road trips will be made in a vehicle rented through a car-sharing program. This steady growth is driven by a number of factors.
The United Nations reports that today about 55% of the world's population lives in urban areas, which will increase to 68% by 2050. Car sharing, in turn, has become widespread precisely in cities due to the lack of affordable parking options. So the growth of urbanization increases the demand for car-sharing services.

The issues of carbon dioxide emissions and air pollution have gained increased attention over the past few years. Car sharing significantly reduces the number of vehicles on the road, as one rented car replaces ten private ones.

A rise in maintenance, refueling, and insurance costs in the USA, Australia, Canada, and the UK has turned car ownership into wastefulness and highlighted the affordability of car rental services.

Technological advances have filled car sharing with innovative solutions such as mobile vehicle integration, keyless unlocking, and contactless owner-user interaction, driving traditional car rental centers out of the market and expanded the target audience for car-sharing providers.

The sharing economy has become widespread among millennials and centennials. Today, they make up the lion's share of consumers globally. In turn, car sharing has adopted its best practices, such as using mobile platforms for interaction, ease of transactions, and self-service, significantly lowering cost. This means that car-sharing businesses also have full access to Generations X and Y, which guarantees their market success in the coming decades.
Types of Car Sharing Business Models
There are four main models of car-sharing businesses: B2B, B2C, P2P, and nonprofit. All of them are aimed at decreasing the number of cars on the roads, reducing carbon dioxide emissions, and saving end-users' money. But to make the right choice, you should understand their features and differences.
B2C Carsharing Model
The B2C model has an algorithm similar to traditional car rental centers: users contact a car-sharing company, choose a vehicle, and pay for the number of miles or the time the car was in use. But unlike rental centers and agencies, all communication and operations are carried out through a mobile application. The B2C model includes three subtypes: station-based, free-floating, and A – B car-sharing. The station-based or roundtrip type means that the user starts and finishes their trip at the same place, be it a garage or a parking lot. A-B car-sharing allows the driver to pick up the vehicle in one place and leave it at another, pre-agreed location. This type is ideal for e-car sharing as the user is asked to park the car at the charging station closest to the destination. Free-floating allows customers to leave the car in any location within a particular district or area. This type is often used for short-distance travel, which makes it a cost-effective alternative to taxis.
P2P Carsharing Model
Peer-to-peer car sharing has a number of advantages for both the owner and the user of the vehicle. The former can gain an unearned income, avoid car downtime during the day, and save on gas costs. In turn, the latter rents a car without minimum time limits or intermediate parties, which has a positive effect on the rental price. Top car-sharing apps based on this business model allow users to find the nearest vehicle and immediately contact the owner for a reservation. The airport car-sharing program is a small subtype of P2P, which is widespread mainly in Europe. It allows users to rent cars while traveling to other countries. For this purpose, they just need to leave the vehicle in the airport parking lot and notify other users of the mobile application about its availability.
B2B Carsharing Model
In the B2B model, all car-sharing operations are carried out within the company, and therefore only employees and users named by the customer can use the vehicles. Companies can cooperate with car fleets and B2C operators providing cars for the working day. Corporate carsharing applications allow CEOs to reduce travel costs for staff, meet their mobility needs during the working day, and increase the organization's environmental awareness. Sometimes employees are required to pay a fee for the use of vehicles, but this is still better than the cost of a private car or daily taxi use.
Nonprofit Model
Nonprofit operators provide car-sharing services for environmental or social purposes. Sometimes, they have local communities where members can offer their vehicles as a neighborhood-based fleet. Some of them charge a minimum payment for car use, while others accept only voluntary donations for insurance, gas, parking, and vehicle maintenance. Car sharing is not a primary source of income for such companies as they can get financing from public or private foundations. Their activities are often dedicated to a specific social issue. Therefore all the funds raised are used for furthering its mission. A subtype of the nonprofit model is co-op car-sharing, which can be used in corporations, residential programs, and communities. In this case, only a tiny number of people who share the refueling and maintenance costs have access to the vehicle.
Benefits of Сar-Sharing Applications
Mobile apps are a mandatory attribute of the car-sharing concept, its main difference from traditional car rental services, and its top advantage for the primary target audience - Generations X and Y, who are deeply involved in digital technologies. Their success was made possible by several benefits.
Easy start. They save time through their ease-of-use, and time is one of the central values of millennials. The registration process still requires personal information, a driver's license, and a credit card number. But all forms are filled out one-time online, after which the user gets an account and unlimited access to car-sharing services. It is easier and faster than taking a package of documents along for each rental of a vehicle.

Simple algorithm. All the user needs to do is look through the available cars, select a suitable one, study its location and characteristics if necessary, and confirm the reservation. This process takes just a few minutes during periods of low user activity in the application.

Reliability. Mobile apps are connected to embedded in-car equipment. This technology ensures the driver's access to the car, locks the vehicle after the end of the trip, makes it available for rent again, and checks the correct parking. Besides this, you can get trip information, track a vehicle's location, and monitor its fuel or battery charge using the app.
Engagement. Mobile applications can provide users with additional goodies such as a travel cost calculator, special offers, loyalty programs for active members, and push notifications. All this promotes interaction with users and increases their engagement. Engaged customers are more willing to share information and provide feedback that allows you to measure satisfaction, identify areas for improvement, and increase the competitiveness of the service in the market.
Want to build the best car-sharing app and compete with key market players? The professional development team of KeyUA will bring your plan into effect.
Develop an app
Best Car Rental Sharing Apps
As we have already discovered, car-sharing is in high demand among consumers worldwide, and this trend will remain unchanged in the coming decades. Demand, in turn, always breeds supply. Therefore, it is not surprising that there is a growing number of car-sharing providers competing for global and local market leadership through mobile applications. In this list, we will consider the top 8 car-sharing apps for IOS (iPhone) and Android with the highest ratings in the App Store and Google Play.
Turo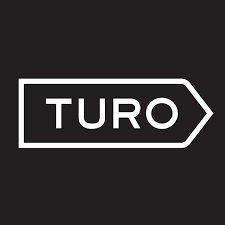 App Store rating: 4.8
Google Play rating: 4.3
1M+ downloads
Turo, a peer-to-peer car-sharing company, is the fruit of the RelayRides rebranding. It appeared in 2015, took on the market, and topped the Forbes best car-sharing startups list. Today, Turo is in high demand in 56 countries and 4,500 cities in the United States. Its members have access to an enormous fleet of approximately 350,000 vehicles and over 850 models. Turo allows car owners to receive 75% of each rental. It is one of the best deals on the market. Drivers have a unique opportunity to choose a vehicle in any area, as Turo brings the car directly to the house. At the end of the trip, they can leave it at the same place. The service does not offer membership fees but provides only daily and weekly rates. However, this does not detract from its popularity among users.
GIG Car Share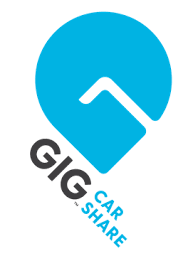 App Store rating: 4.8
Google Play rating: 4.2
GIG Car Share is a free-floating service covering San Francisco, Seattle, and Sacramento. It has gained wide popularity among users as the USA's largest electric car fleet with 260 Chevy Bolts and an innovative inter-regional car-sharing program.
Each vehicle in the GIG Car Share fleet has bike racks, which increases the loyalty of outdoor enthusiasts. The company also provides users with a flexible payment system. They can pay per mile, hour, or day and get a discount on specific cars or certain days of the week. In any case, parking, fuel, and insurance are included in the price. All this makes GIG Car Share the best app for car sharing in its area.
Hertz 24/7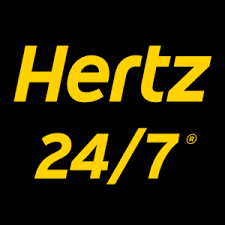 App Store rating: 4.7
Google Play rating: 4.4
100K+ downloads
Hertz 24/7 offers a broad selection of gasoline and electric vehicles and claims that each car in its fleet replaces 14 private cars on the road. Thus, the company makes a significant contribution to caring for the environment and eliminates traffic jams in cities. Hertz 24/7 regularly updates special offers for users. Today, American Express and Mastercard cardholders get a 10% discount on car-sharing services, and the most active renters get Gold Plus Rewards, allowing them to earn points for free rides.
Zipcar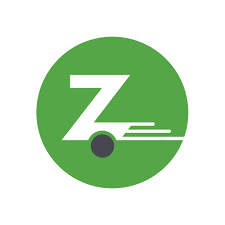 App Store rating: 4.6
Google Play rating: 3.9
1M+ downloads
Zipcar started in the early part of the 21st century with only four cars in its fleet. Today, this station-based car-sharing provider has more than 12,000 vehicles in Canada, Europe, and 44 American states. Its mission is to ensure a responsible and straightforward urban life, turning car owners into the car-sharing program members. To date, Zipcar has managed to unite over 1 million members and reduce carbon dioxide emissions by 500,000 tons per year. The membership fee is $70, and the service price varies depending on the user's driving plan. Zipcar provides discounts to adult students and is actively involved in funding nonprofit and student organizations.
The KeyUA team will help you adopt the best practices of key market players while keeping your car-sharing app unique.
Contact Us
Enterprise CarShare

App Store rating: 4.8
Google Play rating: 4.7
1M+ downloads
Enterprise CarShare company operates primarily in the United Kingdom but also has stations in nine major cities in the USA and four cities in Canada. Car rental prices can range from $5 per hour in Philadelphia to $8 per hour in New York. Besides this, all members of its station-based program must pay an annual fee of $40. Enterprise CarShare collaborates with companies to provide corporate car-sharing services for staff and offers flexible driving plans for small businesses and government organizations.
Getaround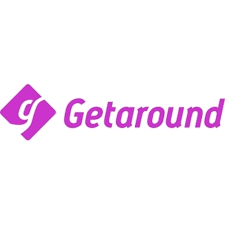 App Store rating: 4.8
Google Play rating: 3.9
100K+ downloads
Getaround is a peer-to-peer car-sharing program serving over 100 major US cities, including Chicago, Los Angeles, Washington,Boston, and San Francisco. Rental drivers have access to a wide variety of vehicles, all with mileage under 150,000 miles. They do not have to pay a membership fee but do have to cover gas costs by replenishing its level at the end of the trip. Car owners, in turn, are required to pay a membership fee. In exchange, they can receive 60% of the vehicle rental and earn up to $1,000 a month.
Share Now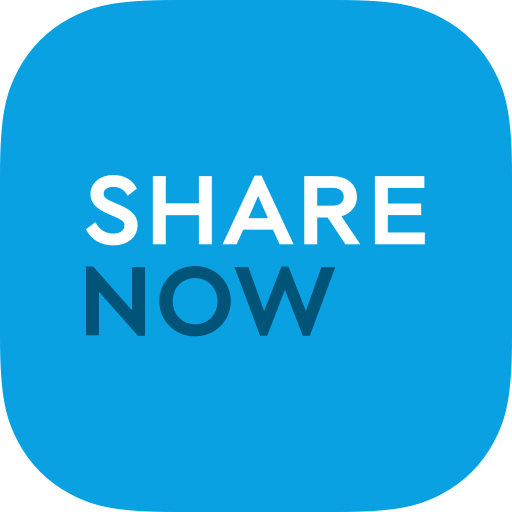 App Store rating: 4.8
Google Play rating: 3.4
Share Now is a free-floating car-sharing company that resulted from the merger of car2Go and DriveNow, two significant players in the car-sharing market. Today, its services are available in 14 countries and 26 cities. Share Now has more than 20,500 vehicles, 3,200 of which are sought-after electric cars. As a free-floating car-sharing service, users can pick up and leave their rented car anywhere within a particular area. For their convenience, the company offers a built-in Home Area map that shows the nearest free parking lots. As a bonus, Share Now provides discounts to the most active users, and their app allows drivers to see the vehicle's fuel or battery level before confirming a reservation.
Urbi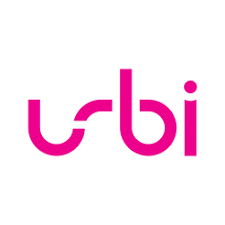 App Store rating: 4.3
Google Play rating: 4.2
Urbi is a unique mobile application that brings together several car-sharing providers, including Sixt and ShareNow. It simplifies the vehicle search for residents and visitors of Europe and the USA. The app contains a cost calculator and a radar of the nearest available cars, allowing drivers to determine the most cost-effective trip. Urbi does not store login data and lets users update information about available vehicles just by shaking their smartphones.
HyreCar
App Store rating: 4.2
Google Play rating: 3.8
HyreCar is a peer-to-peer car-sharing company. Its unique concept includes the rental of vehicles to provide food/cargo delivery and ridesharing services. Thus, HyreCar simplifies the task for drivers who do not have a car or do not want to use it for work-related purposes. The rental price ranges from $25 to $45 per day, and its minimum duration is two days. However, active users can get monthly and even weekly discounts. In turn, car owners have the opportunity to receive up to 85% of the rental price and set mileage limits.
Sixt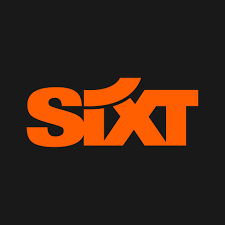 App Store rating: 4.9
Google Play rating: 4.5
1M+ downloads
Unlike other applications on our list, Sixt offers car-sharing, traditional car rental, and car leasing services. This is the largest mobile provider in Germany has more than 2000 stations and franchises in 100 countries. Sixt covers B2B and B2C business models, offers its users a wide range of vehicles, including hybrids and electric cars, and allows drivers to rent a car even for a few minutes.
Conclusions
Mobile applications have simplified access to services, met modern consumer's requirements, and brought the car rental process to a new level. The app is the backbone of your car-sharing business. Therefore, your success directly depends on its functionality, performance, and usability. The professional development team of KeyUA has a set of successfully launched projects to its credit. We can guarantee that your product will meet each criterion and is secure even in this highly competitive market.
If you have been biding your time to put your idea in motion, the time is now. Contact us to build your unique car-sharing app.
Start cooperation