Tinder is the first app to look at when researching the online dating industry or planning to develop a new startup in this niche. However, multiple dating app alternatives to Tinder have become successful, implementing different approaches and connecting with customers in their unique ways.
We've made a list of the most popular Tinder alternatives to give you vital insights into today's competition and reveal potential points to enter the online dating market. See how the world's top players managed to become successful, what makes them different from Tinder, and what unique competitive values they have brought to the table.
The Best Dating Apps Like Tinder
Before going deep into each dating app review, here is a summary of the top dating apps as of 2022. Here are Tinder alternatives with varying approaches to win the customers' love and fit their demands.
| | | | | |
| --- | --- | --- | --- | --- |
| App | Purpose | Free Account | Monthly subscription price, $ | Desktop version (Website) |
| Bumble | Dating service with a female-only initiative to initiate communication in heterosexual matches. Suitable for romantic, social, and professional connections. | + | $9.99 Boost$22.99 Premium | No |
| Match | Dating platform with personal compatibility matching algorithm. Messaging is available only for paid users. | +No messaging | $19.99 Standard$23.99 Premium | Yes |
| eHarmony | A service for daters seeking long-term commitments. Features a unique 'Compatibility Matching System.' | +Only 5 message presets per day | From $35.90 | Yes |
| Happn | A location-based dating service available in the USA, Canada, UK, and Australia. It shows people who have crossed paths in real life. | + | $24.99 for 1-month$119/year | No |
| OkCupid | A dating app that suggests data-driven matches, analyzing profile information. | + | $11.99 Basic$39.99 Premium | Yes |
| Hinge | A dating app that is 'designed to be deleted.' Features multiple activities to express interest between users, perfect for finding a long-term relationship. | + | $29.99 | No |
| Grindr | The most famous LGBTQ dating platform for a 'man looking for a man.' | + | $9.99 | Yes |
| Badoo | A dating service with the most extensive user base worldwide. Focused on casual dating and hookups. | + | $9.99 | Yes |
| MeetMe | A social media platform for meeting new friends and starting romantic relationships. | + | $6.99 | Yes, limited features |
| Zoosk | A dating service with a balance of male and female users. Great for finding a partner abroad. | +No messaging | $29.99 | Yes |
According to Andrey Onopriyenko, the KeyUA's CTO, "Before you plan the development of a new dating startup, it is vital to investigate what exactly catches users in the current products. Their experience may give you the right idea of evolving in the chosen niche and what drawbacks the customers would like to see fixed in the next dating platform."
Each of these apps, like Tinder, has its unique features for finding partners. So let's see what helped them to attract users from competitors.
1. Bumble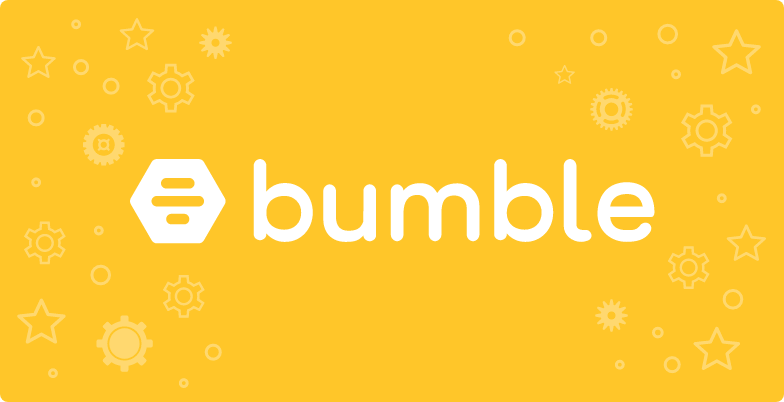 Bumble was founded in 2014 by ex-tinder co-founder Whitney Wolfe Herd. This app is available for both Android and iOS. It has a unique position on the dating market, aiming to let women decide whom they are willing to date.
In heterosexual couples, only women have the right to make the 'First Move", i.e., message their male counterparts. It is a similar app to Tinder on its main UX mechanics - swiping left and right to dismiss or like the suggested profile. In addition, the profiles are very photo-focused, emphasizing the user's attention on looks while sharing little details at first glance.
Yet, there is a big difference: Bumble asks you whether you're looking to date, make friends, or network professionally. This platform allows building connections beyond romantic goals that differ from most dating app alternatives to Tinder.
Pros:
No spamming for women
High match conversion: 60% of matches end up with a conversation
Great male-female balance: 55% are males, 45% are women
Easy account creation and quick onboarding
LGBTQIA+ inclusivity
Unique algorithm for matches generation
Ability to build social and business connections besides dating
Cons:
No ability to initiate a conversation for men
Only 24 hours to start a conversation after a match is created
Rather expensive membership
No website
Social media linking can breach privacy
The 24-hour limit for matches keeps users active, as no one wants to lose the chance to contact the ones they like. Thus, this hook plays well on user engagement and daily activity statistics.
2. Match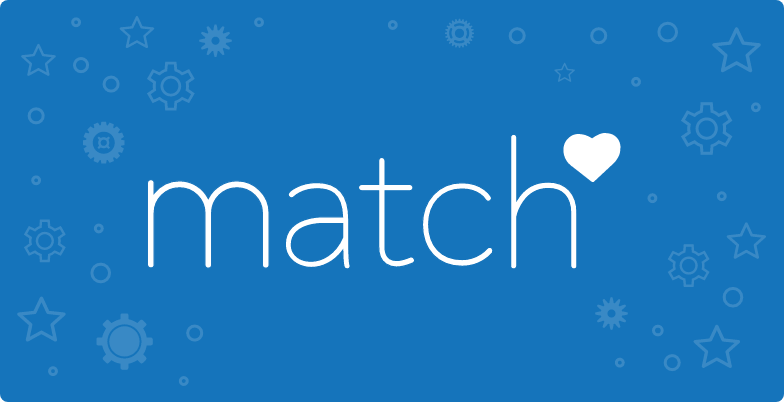 Match.com is one of the oldest online dating products among the current big players on the market. It was founded in 1995 in the USA.
It soon became popular worldwide as a trustworthy platform for those who are seeking short-term and long-term relationships. It has one serious limitation: no messaging is available for free users, making people pay to start communication.
For those aiming at a more refined couple search, Match is one app better than Tinder. It provides a user with daily matches based on personal compatibility between profiles. It also allows liking profiles, yet you don't need to like each other to start a chat. As for selecting suitable partners, it features a clone swiping interface to that of Tinder.
Pros:
Daily match suggestions based on detailed personal preferences
Reasonably high quality of matching (80%+ compatibility rating)
'Incognito' mode
The virtual video dating feature
'Stories' mode in the apps
Cons:
Messaging is available only on paid subscriptions
The primary age category is 30-44
A limited range of predefined 'interests' to include in your profile
Not fully inclusive for non-heterosexual singles, as it only allows to specify a gender, not orientation.
3. eHarmony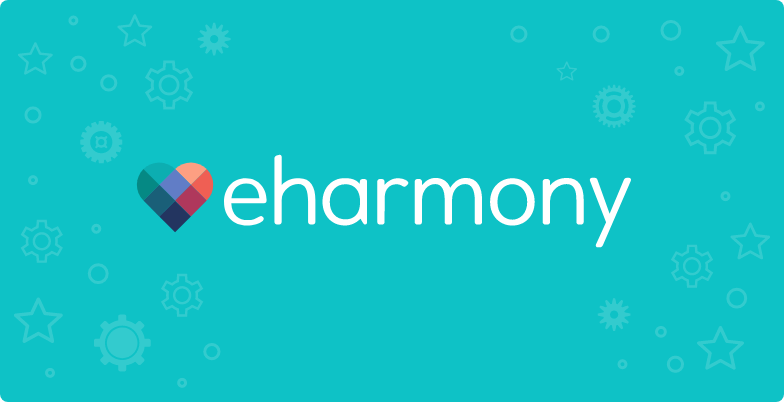 Another mammoth in the industry, eHarmony, was founded in 2000 in California, US. It features a patented 'Compatibility Matching System' that helps find potential candidates for a long-term relationship. The algorithm analyzes likes, dislikes, behavior, lifestyle, and other profile details to find what a user is seeking in a potential partner.
So while dating apps like Tinder are more focused on hookups or non-commitment affairs, eHarmony aims to nurture serious, long-term relationships.
Pros:
The large user base of about 66 mln users with an approximately equal gender split
Detailed profiles
Precise matching algorithm
Daily updated profile suggestions for matchmaking
Guided communication system: suggestive texts for more effortless conversations
Cons:
Comparatively expensive subscription plans
Limited search options
Exhausting sign-up process with about 70 questions to answer
Limited messaging options for a free account: up to 5 preset messages and winks.
4. Happn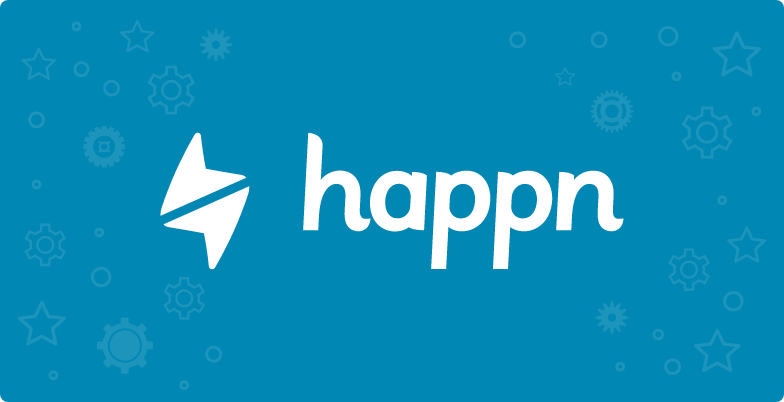 Happn has smaller geographical coverage than Tinder and most of the other leading dating apps. It is available only in the USA, Canada, UK, and Australia.
It was founded in 2014, making massive progress over the last seven years. Happn has a distinctive difference to Tinder, suggesting matches from those who have crossed paths in real life. First, you will see users who might work or live in your locality, whom you may meet nearby.
A dating app like Tinder omits these profiles in match suggestions. Another big difference is that besides liking or rejecting profiles, you can give no reaction. Such profiles will appear in your pool again if the system detects that you crossed paths again in the real world.
Pros:
Easy & Quick sign-up
Comprehensive moderation for content
High security from bots and scammers
Connecting a profile to Facebook is optional
Flexible and diversified filtering options
More options to communicate with voice messaging and sharing Spotify songs
Cons:
May be unavailable in your country
No compatibility or personality matching
No website
Poor choice of potential matches in small towns
No way to find matches outside a specific location
5. OkCupid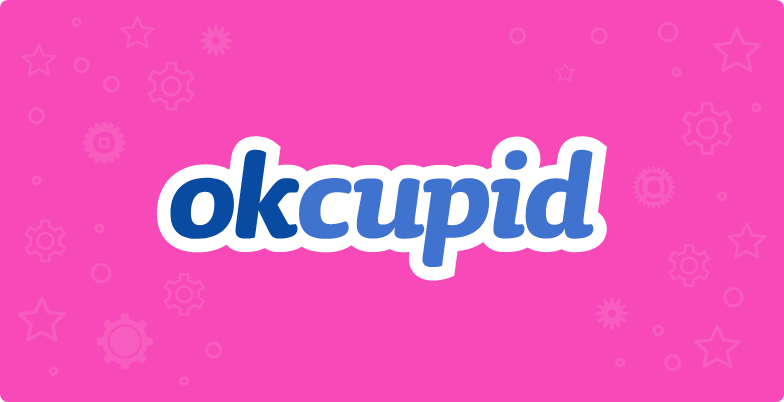 OkCupid is owned by Match company, the parent of Tinder, Hinge, and Plenty of Fish. While Tinder-like apps require lots of time to swipe numerous location-related profiles until finding suitable matches, OkCupid suggests data-driven matches.
It collects much information about each user to analyze it and check for compatibility. This way, a person spends less time sorting out who fits their criteria.
Pros:
Both website + mobile apps
Most of the features are available for free
Detailed profiles
Inclusive for all genders and sexual identities
Affordable subscription upgrades
Cons:
No video chatting
A rather lengthy questionnaire to fill in the complete profile
Lots of 'catfishing' due to free registration and lack of profile verification
Only paid users can see who 'liked' their profiles
Automatic subscription renew
Consult experienced dating software developers from KeyUA to plan the right features for your next dating startup.
Get In Touch
6. Hinge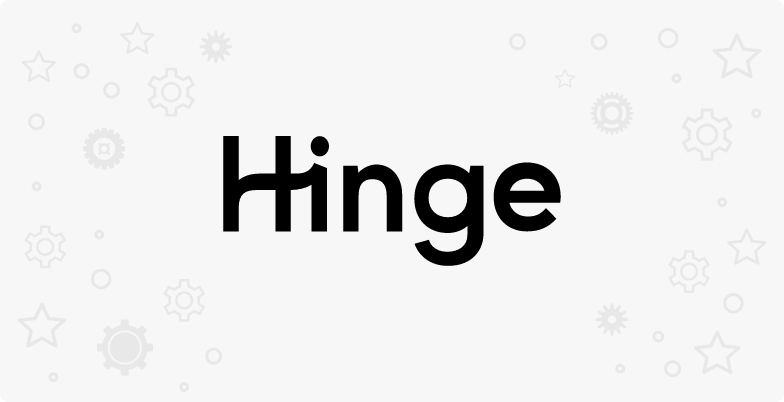 While apps like Tinder for dating do their best to engage customers for long-term, regular, and active use, Hinge is "designed to be deleted." It is said to be designed so that every user finds their special someone then deletes the app forever.
Earlier, Hinge offered to connect a profile to a Facebook account to fetch personal information and contacts. However, now it's no longer the case, and anyone can create a Hinge account by phone number. This app, like Tinder, offers more ways to express your interest in a suggested match besides simply liking or messaging.
You can comment on photos, profile details, send a virtual flower, like a specific photo, etc. It brings more interaction into the process that users like most.
Pros:
More accessible communication with numerous ways to express interest
Users can change location
Matches and conversations have no expiration limit
Video and audio chatting
Cons:
No website, mobile apps only
Only 10 suggested matches and up to 10 likes a day for free users
Limited filtering options for free users
Previously skipped profiles can show up again
7. Grindr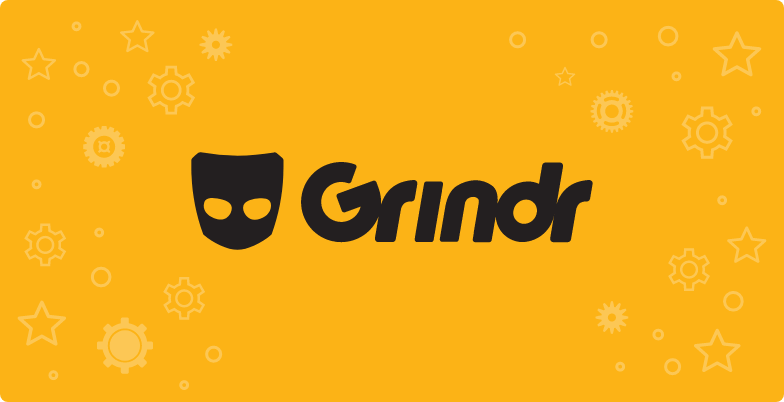 Grindr was launched in 2009 as a hookup dating service for gay singles. Further, it has turned into a social networking app for all types of gay, bisexual, trans, and queer people from all over the world. It is one of the dating apps better than Tinder for LGBTQ daters looking for new virtual connections.
Both apps are designed for hookup purposes mainly and have similar geo-based matchmaking algorithms. They do not bother users with detailed questionnaires to fill in profiles.
Pros:
Easy and quick registration and profile setup
Completely anonymous
Ability to filter suggested matches by age, location, etc.
Ability to block another user for inappropriate behavior or content
Cons:
There is a chance to run into a friend or other people from your real life
The app is not for a serious relationship
The apps tend to freeze and glitch
Fake profiles, scammers, etc.
8. Badoo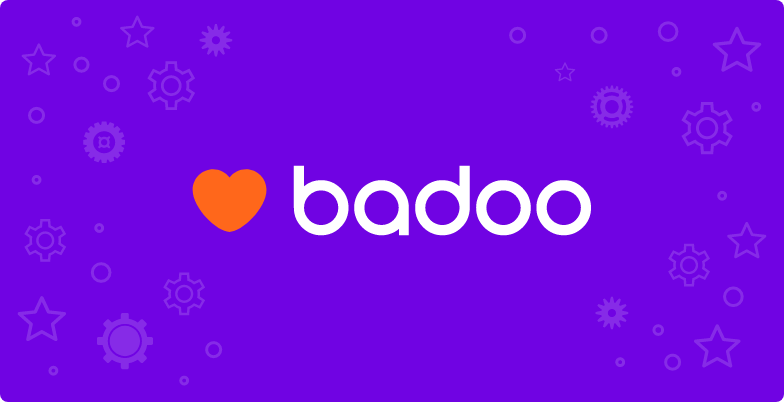 Badoo was launched in 2006 by Russian entrepreneur Andrey Andreev as a Facebook app, becoming a standalone service in 2012. It is the world's biggest social dating platform in terms of the user base, with about 318 million users worldwide.
It positions itself as a social network with a focus on dating. It is often considered similar to the Tinder app, as most members look for hookups and flings. When signing up, you'll have to specify whether you're interested in dating, friendship, or chats.
Each account is verified before letting a user into the system. Email verification and linking an account to social networks or a phone number are aimed to clean up the service from fakes.
Pros:
Robust verification system
Tells when and where you have passed through other Badoo users
The most extensive user base worldwide
Less spam compared to other platforms
Inclusiveness
Cons:
Pricey subscription plans
A paid membership is a must for using most features
Badoo credits expire in 6 months
Users are not intended to look for serious relationships
9. MeetMe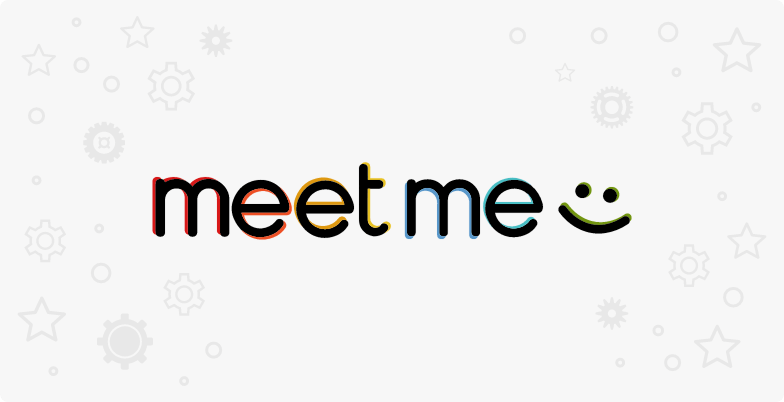 MeetMe is another example of combining social media and online dating capabilities. It allows chatting, video streams, discussion threads, and other web and mobile experience communication features.
One way this dating app is better than Tinder is that it targets people who prefer entertaining online. In addition, it offers numerous games together with meeting new people for various purposes.
Pros:
High member activity
Gaming and other fun experience to meet new people
Works under COPPA compliance to protect minors' safety online
No ads in a web version
Chatrooms and discussion threads for group communication
Cons:
Limited search options in the web version
No search options in mobile apps
Not suitable for finding long-term relationships
A lot of scammers and offensive communication
10. Zoosk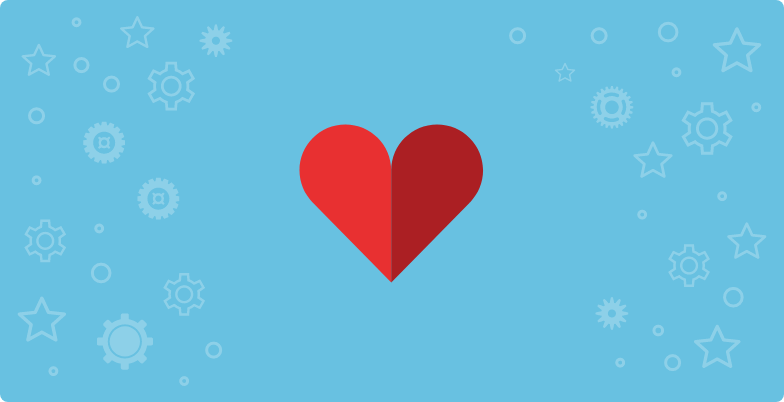 Zoosk was also founded as an integrated Facebook application in 2007. It positioned itself as the most accessible dating app to start finding a partner online. It features about 40 million users across 80+ countries, making it convenient to find partners in different countries if someone plans a vacation abroad. It also features an almost equal proportion of male and female members (52% and 48% respectively).
Zoosk utilizes a custom behavioral matchmaking algorithm that suggests matches based on the user's actions, such as likes, messaging, winkings, etc. It is an alternative to Tinder that better matches conversion into communication even if a person cannot define their 'type.' The system helps without long questionnaires.
Pros:
Easy setup
The big international user base
No long questionnaires
Effective matchmaking algorithm
Excellent male-female balance
Cons:
Lots of ads for free users
No video chatting
No clear descriptions for subscription tiers
No messaging for free users
Final Thoughts
While Tinder is the most famous dating app today, it is not perfect for everyone. Customer expectations and demands are highly diversified, explaining the popularity of other products in the industry. Planning a new dating startup, you can use the experience of the best Tinder alternatives yet invent unique mechanics and more up-to-date capabilities for matching and communication.
If you are looking for a software development partner, the KeyUA team can help bring your dating project to life.
Planning to develop a new alternative to Tinder? Get the best software developers and marketing experts from KeyUA.
Contact Us