Online food delivery continues to gain popularity. By 2021, the number of people ordering food online using a food delivery application will increase by up to 20% compared to 2018. Uber Eats, GrubHub, DoorDash, Postmates, and many more applications have made our daily lives considerably easier.
Since the industry is rapidly expanding and developing, in this article we will show you the trends in the market, popular features offered by online food delivery businesses, and how to build your own food delivery app to make it competitive and user-friendly.
What Types of Business Models Are Applicable to Food Delivery Apps?
Since all online food delivery businesses integrate with cafes and restaurants, they tend to follow a particular business model that brings efficiency, profitability, and mutually-beneficial cooperation. For a startup, it is crucial to analyze the peculiarities of each and define how the business will grow and become more strongly entrenched in the market. Let's go over these business models to see how they differ from each other and decide which one would be best to apply.
Model #1 Platform-to-Consumer
The first model, also called the aggregator model, is currently dominating the market. as it is a convenient all-in-one application. The key idea is that the app provides a list of restaurants in close proximity to a customer. In some cases, the delivery of food is done either by a restaurant driver or the app's courier.
The application contains full information about the restaurant such as the menu, prices, and ratings from customers. Special offers and bonuses are also displayed in the application. Moreover, if the restaurant changes the menu or adds new locations, the food delivery platform has to update it too.
In 2020, the total global revenue generated in this model is expected to account for $24.514 billion. This number is predicted to continue to grow at least at 9.5% each year. One of the most well-known platform-to-consumer applications is UberEats. The company has gained world recognition due to fast delivery, a wide selection of restaurants, and a strong brand name.
Model #2 Restaurant-to-Consumer Model
This model is used by restaurants that have already established their place in the market. World-known chains of eateries like McDonald's, Domino's, and Burger King have their own applications that manage the delivery of food with no attachment to third-party apps. Unlike aggregators, restaurants usually do not charge their customers an extra payment for delivery.
Also, this model is convenient for those users that do not want to spend much time selecting a favorite food among dozens of restaurants. However, quite often, the restaurant-to-consumer model is combined with the previous model (you can definitely order your Big Mac via UberEats).
Despite the fact that the platform-to-customer business model is gaining momentum, the restaurant-to-consumer model still generates much more revenues; in 2020, it is estimated to reach over $93 billion.
How has COVID-19 Affected the Industry?
While large and small businesses have experienced dramatic losses with many of them even going bankrupt, online food delivery has been thriving for the past few months. With limitations on in-house dining, more restaurants are eager to collaborate with online food delivery applications to increase customers and grow sales. Even people who have rarely or never used the services of online food delivery are ordering meals remotely surprisingly often during the pandemic. Rather than having negative consequences on the online food delivery industry, COVID-19 has pushed it to grow.
Before lockdown, food delivery applications had a delivery rate of around 2.1 times a week per person. This number increased up to 3 times a week at the very beginning of quarantine. More evidence of the growth of the industry during the pandemic is that many restaurants that didn't have delivery options before are now collaborating with online food delivery applications to maintain their business flow.
Not just cafes and restaurants have joined the industry of food delivery, many grocery stores have also introduced a delivery service for their customers. Even though supermarkets around the world kept working, many people were scared to go out and be around other people. This created an urgent need for grocery stores to satisfy their needs and join the trend of online delivery.
Online Food Delivery Market: Overview of the Key Players
There may come a time in history when people order food online more often than eating out. With this in mind, starting a business in this industry is highly beneficial and efficient, with the potential for long-term profitability from your investment. Let's do a short overview of some of the well-established players to understand how to create a food delivery app and be competitive.
UberEats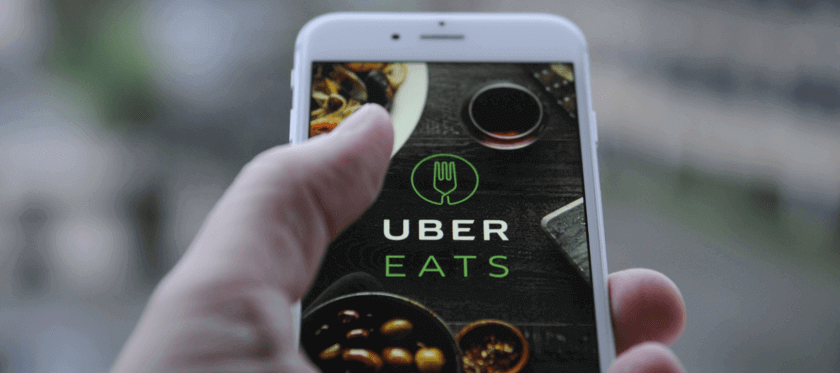 When thinking about a perfect and well-known triangle restaurant-driver-customer app, UberEats is the first that comes to mind. Introduced in 2014, UberEats now boasts about 27% of the market share in the US. In 2016 the app generated around $103 million and in just one year that total increased to $500 million.
The features:
Available on both Android and iOS operating systems

A memory function - after making an order, The app will remember what you ordered and offer you similar food choices the next time

Pre-order - you can set the time for delivery if you don't want your food right away or want to avoid the food being cold when it arrives

Orders can be delivered everywhere - whether you are located deep in a park, at the beach, or at your neighbor's house, UberEats drivers will reach you, as they have different types of vehicles (bicycles, electric scooters, skateboards, etc.)

Push notifications - you will be informed of any updates or if any hot deals appear in the application
Postmates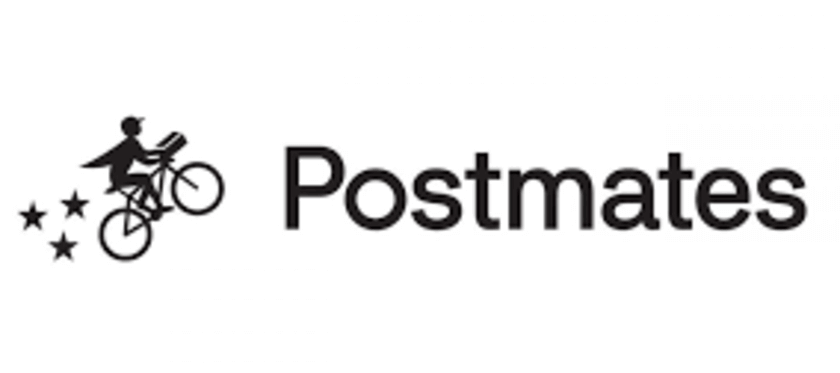 This platform was established in 2011 and makes the claim that it is a "remote control for your city". The scope of delivery services it offers is not limited to food. They also collaborate with pharmacies, grocery stores, liquor stores, and even electronic shops. In 2018, the company managed to generate around $400 million in revenue, completing around 5 million orders a month. However, on Monday, July 6, 2020, UberEats announced that they reached an agreement to acquire Postmates in an all-stock deal.
The features:
Maximum delivery time of 1 hour

The company takes a delivery fee of $5 but has lower rates for specific deals

80% of the delivery fee goes to the courier and the other 20% is booked as company revenues

Android and iOS friendly
GrubHub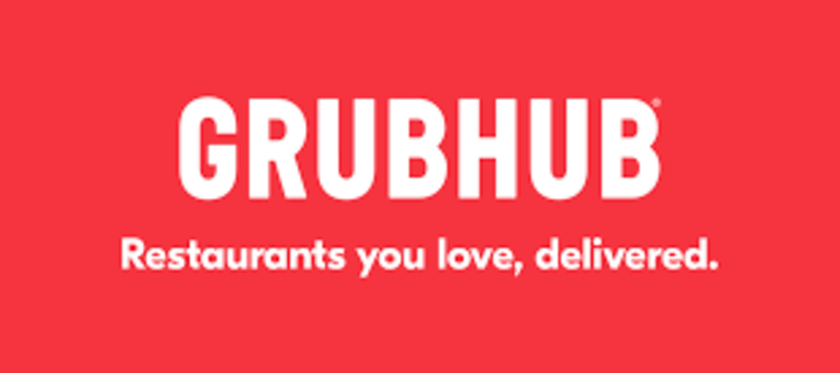 From 2019 to 2020, the number of GrubHub users has increased from 17.69 million to 22.62 million. They are now partnered with around 95,000 restaurants. Even though the platform operates exclusively on the American market, it has managed to initiate services in London, England. This new move to Europe means that the company takes global expansion seriously and will have a worldwide presence shortly.
The features:
Pre-order to up about 120 hours in advance

Offers both browser and mobile versions

Available on Android (iOS development is currently under development)

Quick delivery option for busy people
Deliveroo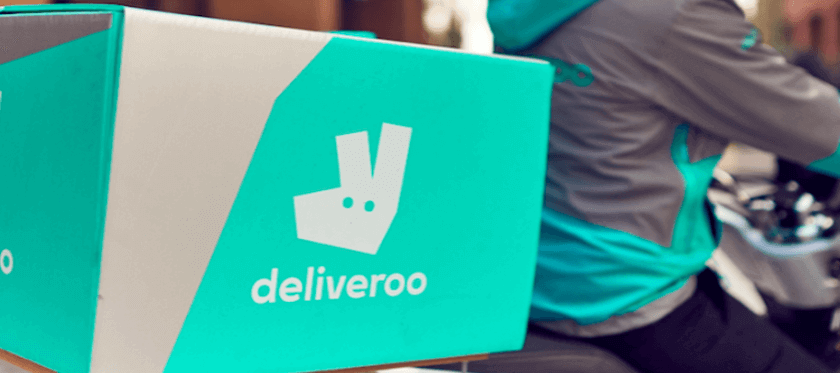 Deliveroo is a UK-based company established in 2013. In 2019, the platform brought around $575 million compared to $482 in 2017. The founder's initial idea was to specialize in food delivery, but later, he managed to attract liquor and grocery stores to this business. In March 2020, the company announced the launch of a brand new feature called "the Menu Management". This feature not only allows restaurants to add their meals to the application, but also promotes hot deals, special offers, and test dishes.
The features:
Pick up service - there is no need to wait for a driver to deliver your food in traffic if you are locating nearby. A user can easily make an order online, and the restaurant will start the preparation and inform you once it's ready.

Pre-order is also available (options include later the same day or next-day deliveries).

Live updates - as soon as the client opens the application, the system will automatically refresh the feed so that they can instantly see what's new

Payment gateway methods - for the user's convenience, you have the option to pay using Visa, MasterCard, Apple Pay, Stripe, and Paypal
Take a look at the development of the Food and Beverage Industry!
Learn more
Challenges While Developing a Food Ordering App
At a glance, the development of software for online food delivery seems easy and simple. However, each of the described applications has its own pitfalls, and in the following section, we will cover how to mitigate them to create an app like Uber Eats. For your clear understanding, we will overview the features from three main perspectives: customer, courier, and restaurant, since the design and functionality of each of them will differ.
KeyUA mobile app engineers will implement the latest technologies to develop a competitive and unique food delivery application!
Contact Us
Customer's Version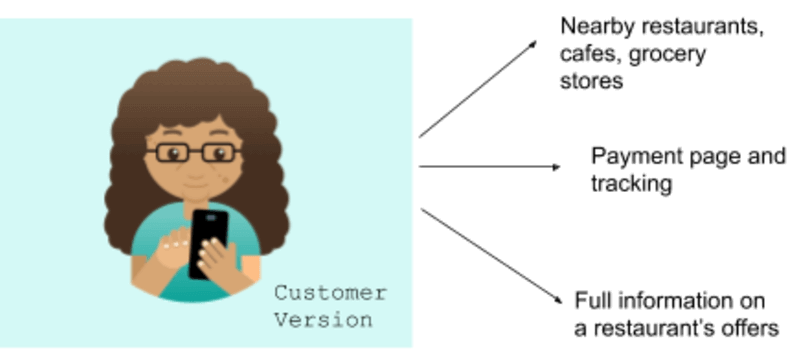 In order to make sure every party within the restaurant-platform-customer scheme is satisfied with the functional side, the interface types will differ considerably. A user's interface has much more interactive and catchy details. The UX design for the customer should include a list of food places nearby with an extended and rich content in each. The restaurants can be divided into categories, such as type of cuisine or by vicinity. Once a customer opens a particular food place icon, they should see a full version of the menu (preferably with photos of dishes), prices, location, time of delivery, special offers, and a feedback section.
Other important features to include in the user's version are a payment page and a delivery tracking option. Some platforms have a notification system that informs the customers about the courier's location. Once the customer receives the order, the application should "ask" if you want to leave feedback regarding both the food quality and the delivery service.
Courier's Version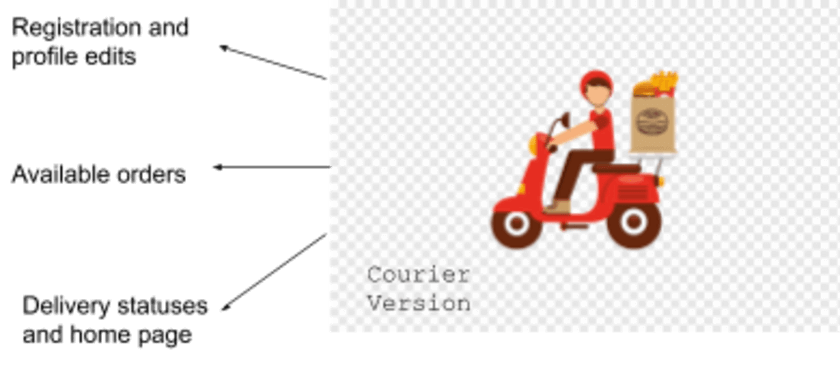 The layout of the courier's version doesn't include as many functions as the customer's. A person that wants to become a courier has to fill in the application form to register on the platform; adding a profile picture and indicating an email/phone number that will be used to verify the account and complete the registration process. The interface of a validated profile has to include the following features: all available orders (usually sorted by proximity), pick up location, customer's address, and other specific details if any.
When a courier accepts the order, the app needs to display the status of delivery: accepted, picked up, or delivered. As soon as delivery is successful, a courier will be forwarded back to the page of available orders.
Administrator's Version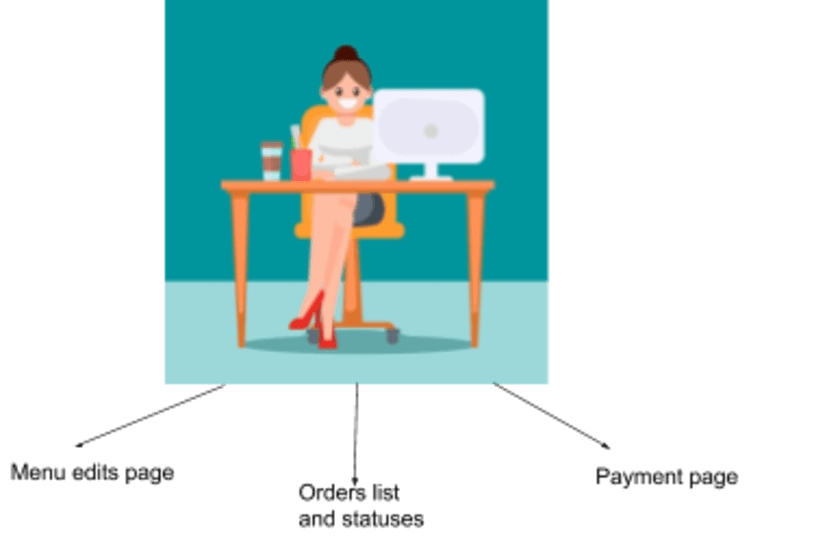 A key player in organizing food delivery is the administrator assigned by the restaurant. This employee must keep track of every activity that is happening with orders. The admin's panel contains a menu bar to add/remove the available dish choices, food photos, ingredients, calories, prices, etc. They are responsible for choosing a courier.
To assist with this, most applications provide information about the courier's delivery history and feedback section. A restaurant's version of an application also has to have a page that tracks orders and shows their status from when the order is placed, the food is prepared, and delivery to the customer is completed.
The administrator also has a payment page that shows what type of payment is chosen by a customer (cash or card) and the status of the transaction.
Make a Food Delivery App: Step-by-Step Development Process
In the following section, we will describe each stage for on-demand food delivery app development, explain the timeframes, and give you full information on which specialists are required.
Step #1 Do the Research and Analyze Your Competitors
Knowing your competitors is not enough; you should carefully investigate their starting point, unique features, and weaknesses to benefit from them. This will help you better understand the customers' needs and fulfill them in your application. Moreover, if you are planning to go global with your product, identify the target audience, local preferences, and, again, the weak spots. Once you know the ingredients, it will be time to move on to the next step.
Timeframe: 2-3 weeks.
Team members: product manager, business analysts.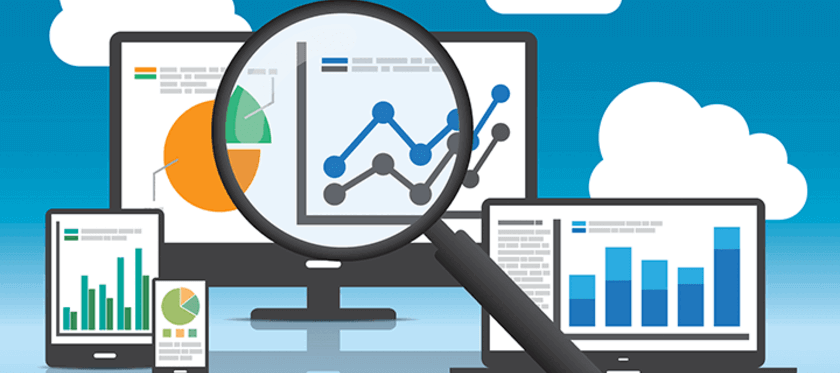 Step #2 Define the Functionality to Make an App Like Deliveroo
The next step is building the core of your application and stuffing it with features. The key idea here is to not go too crazy with the number of functions. Since you already know what's presented in other similar apps, customize them to your application to differentiate from others.
Timeframe: 2-3 weeks.
Specialists: developers, product manager.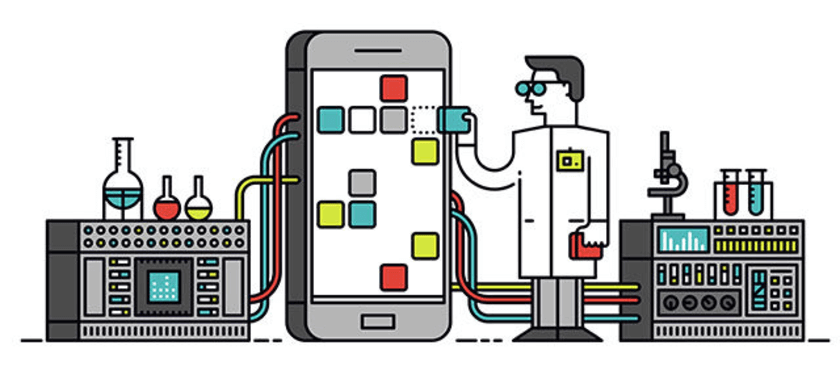 Step #3 Plan the Expenses
You can't be 100% sure what scope of the budget is needed to build an app like Postmates, so this step presupposes that you make rough estimations. This step is crucial for a startup business that is relying on a shoestring budget and doesn't want to waste money. Overall, the costs for development might vary depending on the following factors:
Operating system: iOS or Android

Type of technology stack used

Deadline

Type of employment (in-house team or outsourced developers)
Timeframe: 3-5 weeks.
Specialists: accountants, product manager, business analysts.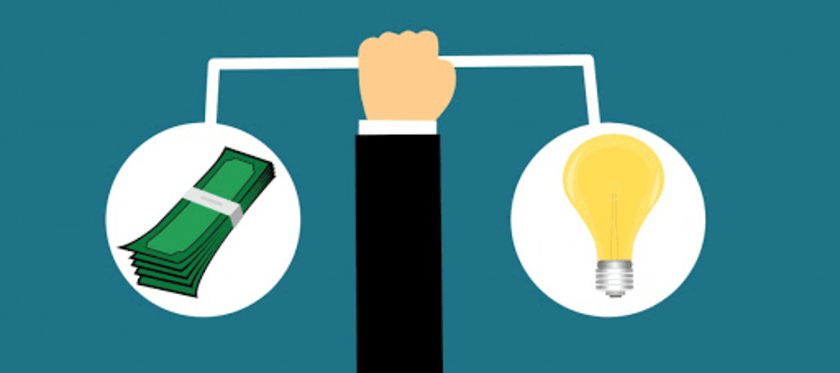 Step #4 Define Your App's UI/UX Design
After analyzing the competitors, you need to define the unique layout for your personal application. It is important to create a logo, colors, and interactive elements in your application and to determine the location of panels. Make sure your app won't be confusing for a user to select food, make an order, manage payments, and track the status of the delivery.
Timeframe: 1-3 weeks.
Specialists: UI/UX designers, product manager.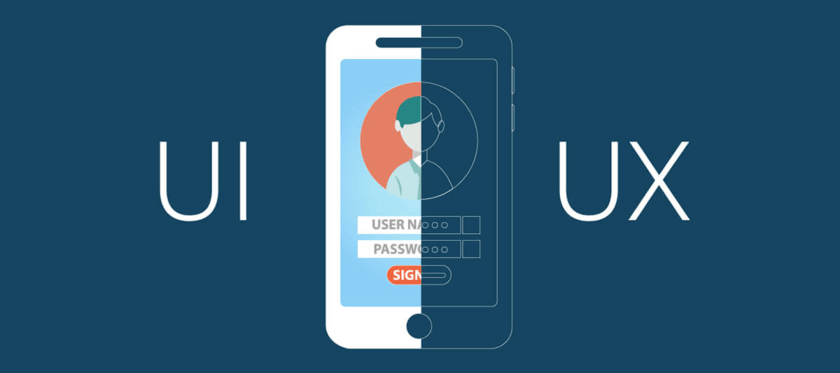 Step #5 Hire a Team and Finalize the Requirements
With everything ready to roll, it's time for you to build a team to develop the software for your application. Once your specifications are ready, you need to agree on all details with the team (developers, CTO, and product manager), including clarifying your desires, business goals, and technical peculiarities. Quite often, the development team offers to create an MVP (Minimum Viable Product) which is basically a test run of your product. Simply put, it is a "scratch" of your future application to see how it "behaves" on the market. Due to the minimum costs dedicated to its development, it is a great opportunity to make final decisions regarding requirements before getting started on the software.
Timeframe: 4-6 weeks.
Specialists: Mobile developers (iOS or Android), QA engineers, UI/UX designers, backend/frontend developers, project manager (CTO - optional).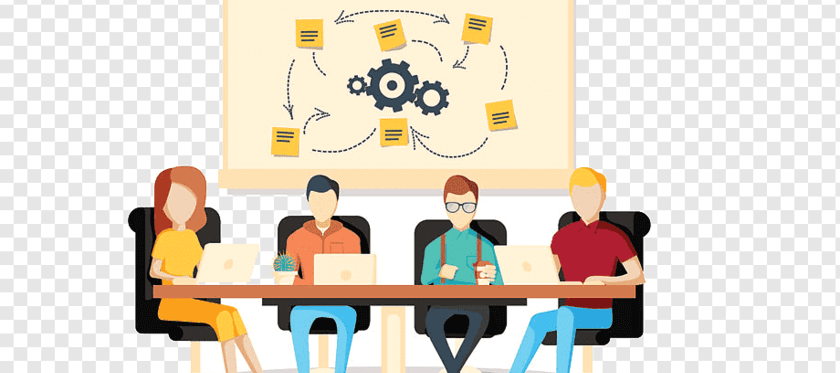 Step #6 App's Testing, Release, and Maintenance
Once your development team has created the software, it goes to the QA engineers to do debugging. After final approval from the developers' side, the application can be released. However, after release, all apps require thorough maintenance and upgrades. Any remaining bugs and other tech-related errors need to be solved. Moreover, upgrades help ensure that your application offers solutions to maintain maximum efficiency and customer satisfaction.
Timeframe: 1-2 weeks (maintenance - ongoing).
Specialists: QA engineers, product manager, developers, CTO (optional).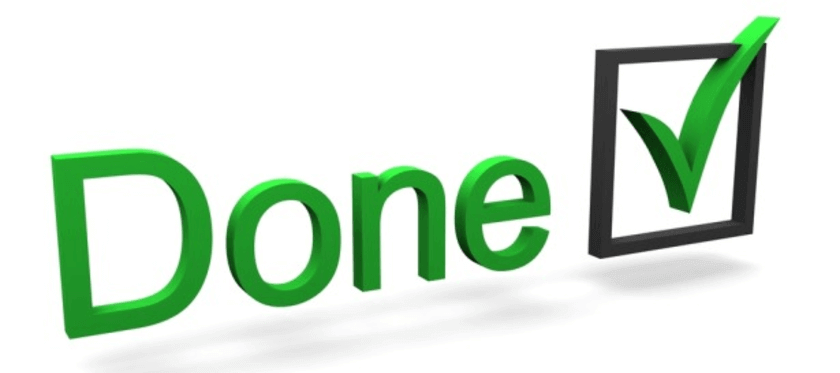 How Much Does It Cost to Develop a Food Delivery App?
The cost of developing a food delivery app depends on a variety of factors. These include but are not limited to the following:
Hiring model - in-house or outsourced development team

Type of technology stack (PHP, Python, Java, JavaScript); cloud services (AWS, Azure); payment gateway integration (Braintree, PayPal, Stripe); and App Registration (Facebook SDK, Azure Portal)

Number of employed IT specialists

Timeframe

Number of features and overall project complexity
It is worth mentioning that outsourcing a development team may save you money. A tremendous number of US and Western European companies heavily rely on Eastern European software development services due to a number of reasons, including reasonable labor costs and highly respected tech-savvy specialists who are able to make an app like GrubHub and much more. For instance, making an app with a US development team will cost you around $18,000-30,000 while Ukrainian developers will cost you less than half as much - from $8,000-10,000.
Final Thoughts
The most important thing to remember if you decide to develop a food delivery app is that the industry is thriving worldwide thus providing an excellent opportunity for success. The IT market is quite flexible and allows you to find experienced and skilled professionals worldwide, boosting your chances of getting quality software development to align with your business needs.
Gaining recognition and a good reputation from customers is no easy task due to stiff competition on the market and the high expectations of users. However, with unique features, a simple interface, a good variety of food ordering choices, and fast delivery options, your application is bound to succeed.
Don't put your idea on hold: KeyUA developers are ready to develop your customized on-demand food delivery app right now!
Contact Us