Regardless of your business's size, you should take care of installing a convenient CRM system if you want to develop your company and build trusted relationships with clients. In general, this tool is successfully used by businesses of any size and in any industry. But in this article, we will talk about which software products will best suit the needs of the photo studio in 2020-2021.
Definition of a CRM System
CRM is a powerful tool for any photographer. Using such software, you can easily develop your business, manage your calendar effectively, keep all communication with clients in one place, sign contracts, manage a project, and so on. It will help you always stay up to date on the status of all your tasks and manage your company 24/7. Many products have built-in billing and transaction saving features. Modern CRM systems make life much easier and automate part of work processes, helping to save time.
The advantages of CRM are undeniable. This tool will help you automate marketing, successfully close deals, and manage customer relationships. If you want all business processes to be systematic and orderly, you need CRM.
What Features a Good CRM Must Have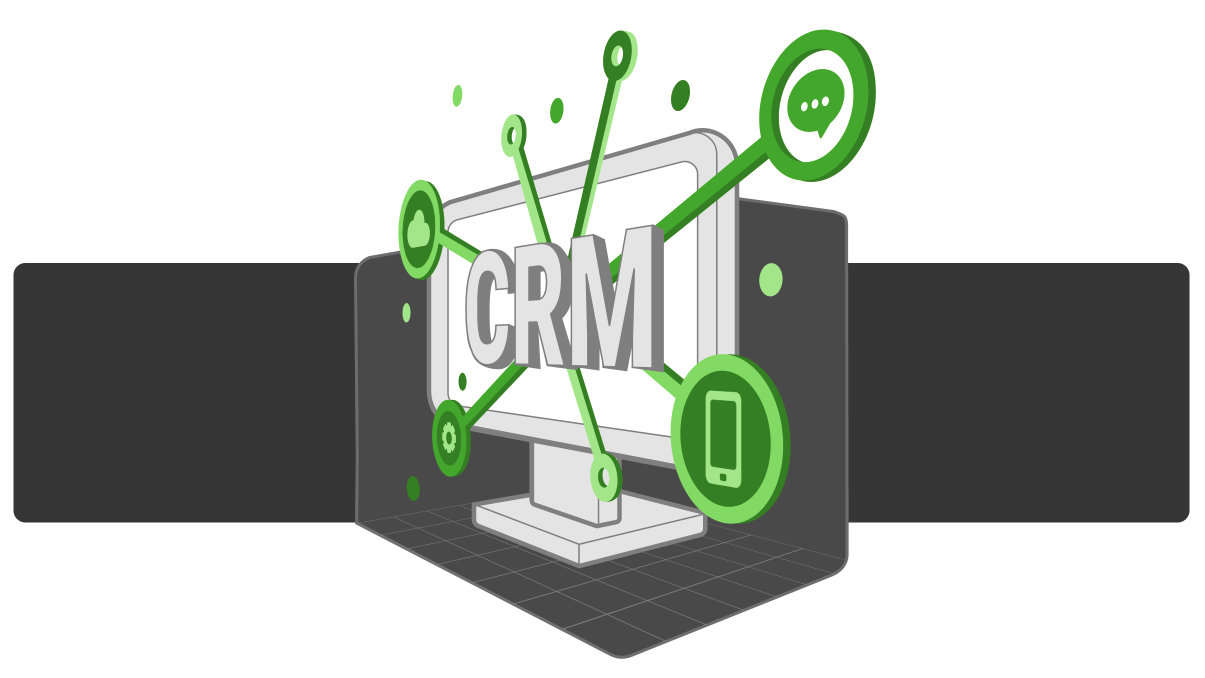 Why do some apps become popular while others from the same area fail? Because applications have to solve specific user's issues. A reliable CRM software for photographers must propose features that help users meet particular professional needs. Here are some of the app's functions to help you manage your photo studio:
Schedule and calendar management
An essential feature of any photography business software is calendar tracking and management. The user should be able to create and modify their schedule, and the system should send notifications about upcoming appointments. Additionally, it is a big plus to implement integration functions to synchronize the system with Google Calendar or iCal.
Workflow automation contributes to productive business development. The proper CRM system should provide an opportunity to manage and alert about changes in work processes. Many products have template versions for process management, which may not always suit a particular business's needs. In this case, it makes sense to create a custom photography studio management software to fully meet your company's needs.
The task management system serves to track the overall status of the project. Thus, the user will always know which tasks are done, which are in process, and which are next. Also, a convenient feature is the ability to prioritize. In general, a To-Do list is a must-have in all reliable software.
To establish closer cooperation with clients, you need a client portal. Reliable CRMs have built-in functions that allow clients to track the project's status, manage their booking, and communicate with you directly in the system.
Another handy feature is invoicing and payment processing. The system itself can generate the correct invoice and offer the client to pay for it through a payment system, for example, Stripe or PayPal. You can always be sure that the money was credited to your account before working on the project.
Naturally, other team members will also have access to the system. Therefore, another feature of the CRM is the distribution of access by roles depending on the employees' positions.
Photography management software must be able to maintain communication on the project within the team. This feature allows employees to leave comments, share notes, and keep correspondence on all project tasks.
Any business needs to rely on analytical data to make further decisions. Reliable software must possess functions for generating various project reports.
Another way to attract new clients or share your portfolio is through social media. The client management software must be integrated with Facebook and Instagram to automatically post social media content or marketing information within a set schedule. Its purpose is to increase engagement through social media.
And finally, another key feature is the ability to export reports, graphs, and project materials to Excel, CSV, or PDF.
Build your own scalable product that covers all the features of your business with trusted developers from KeyUA.
Contact Us
Best CRMs For Photographers
So, how do you choose convenient and reliable software that will allow your business to grow? Our team has compiled a review of the most popularCRM systems for photographers that may be useful to you.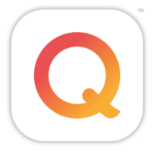 ShootQ is a fast and scalable system developed by photographers, so it has many useful functions for managing a photo studio. The system offers many possibilities, such as easy booking management, customization of contracts, templates for communication, creation, and management of workflows, prioritization, invoicing and receipt of payments, preparation of reports, scheduling, etc. The developers have also created a mobile version available in the AppStore to help clients manage their business 24/7.
Pricing: Starts from $29 per month and provides a free version for a studio with one user.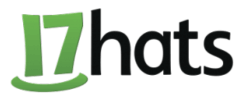 17 Hats is the best CRM for photographers with any work experience. It is perfect for both young companies and professional photo studios. Many users admit that the software has an intuitive interface and a convenient notification system. This web application includes automated tasks, project and calendar management, a client portal for more convenient communication, and powerful analytical tools. The company claims that with their software, customers spend no more than 10 minutes a day running their business. It sounds crazy, but the bottom line is that 17 Hats intelligently automates workflows, allowing you to delve deeper into your creativity.
Pricing: Starts from $45 for a monthly plan

Honeybook possesses good financial management features. It allows users to generate profit and loss statements and issue invoices easily, and it provides various payment options. The application integrates with Calendly and Google Calendar, Gmail, Zapier, and QuickBooks. Additionally, HoneyBook allows you to manage the processes of a project of any size, customize your brand, and communicate with customers. Overall, this is an excellent tool for medium-sized businesses. As an actively developing company, HoneyBook is constantly adding new features to its software, making it one of the leaders in the CRM market.
Pricing: Starts from $34 per month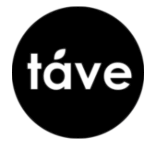 Tave is a great photography CRM for running a startup or small business. It is a high-performance software for photo studios of various directions, from wedding shooting to real estate photos. The web app has a convenient way to customize the To-Do list, which allows you to set deadlines for each task. You will always remember all your priorities.
Many users say that it takes time to learn how to work in Tave. Nevertheless, this tool is worth trying.
Pricing: Starts from $21.99 per month

Sprout Studio was created for photographers taking into account all the specifics of the industry. Here you can customize many functions to make it easier for the user to interact with the software. Sprout Studio also focuses on accounting activities, giving various opportunities for setting counts, analyzing economic indicators, and so on. Sprout Studio is a powerful tool with advanced BI capabilities. You can easily assess your business's performance and compare it with the previous quarter, half-year, and so on. Another benefit is that the software has features such as an online gallery or design proofing rarely found in photography CRM.
Pricing: Starts from $15.58 per month

This platform is characterized by its ease of task and process management, which can quickly be configured. There is also a useful client portal where you can set price variations, manage customer reservations, and sign contracts. The developers have also created a mobile application so that you can run your business at any time. The application can easily integrate with Google Calendar, PayPal, and QuickBooks. Overall, Studio Ninja is easy to use and has a straightforward interface and powerful customer relationship management tools.
Pricing: Starts from $17.99 per month

This platform is the perfect tool for photo studios and small businesses in any industry. Dubsado has advanced functionality for communicating with clients and the ability to set up automatic responses & emails. The software also allows you to automate workflows, including sending invoices, triggers, unique actions, and task management. The interface of Dubsado is self-explanatory and easy to use. You can get a trial version for free with the ability to serve up to 3 clients.
Pricing: Starts from $25 per month

Bloom is a versatile software for creative people who want to keep their tasks simple. This web app is relatively new to the market. Still, it has already won many users' trust thanks to its convenient marketing tools, customer communication system, and email automation. Bloom also has advanced analytical features that generate custom reports at the user's request. It has convenient basic tools (billing, task and calendar management, booking tracking, and more) that can be easily customized based on the users' needs.
Bloom is the best CRM software for photographers who work as freelancers or small businesses.
Pricing: Starts from $9 per month
Listed systems don't meet your requirements? Create a custom CRM that will be perfect for your business!
Contact Us
Comparison Table of the Top CRMs For Photographers
We have prepared a visual comparison of characteristics to make it easier for you to evaluate each software's advantages.
| | | | | | | | | |
| --- | --- | --- | --- | --- | --- | --- | --- | --- |
| | ShootQ | 17Hats | HoneyBook | Tave | Sprout Studio | Studio Ninja | Dubsado | Bloom |
| Lead Management | ✔️ | ✔️ | ✔️ | ✔️ | ✔️ | ✔️ | ✔️ | ✔️ |
| Task Manager | ✔️ | ✔️ | ✔️ | ✔️ | ✔️ | ✔️ | ✔️ | ✔️ |
| Integration with Payment Systems | ✔️ | ✔️ | ✔️ | ✔️ | ✔️ | ✔️ | ✔️ | ✔️ |
| Integration with QuickBooks | ✔️ | | ✔️ | | ✔️ | | | |
| Calendar | ✔️ | ✔️ | ✔️ | ✔️ | ✔️ | ✔️ | ✔️ | ✔️ |
| Project Workflows Automation | ✔️ | ✔️ | ✔️ | ✔️ | | ✔️ | ✔️ | ✔️ |
| Booking Management | ✔️ | ✔️ | ✔️ | | | | | ✔️ |
| Live Chat | ✔️ | ✔️ | ✔️ | | | | ✔️ | ✔️ |
| Free Trial | 30 days | 7 days | 7 days | 30 days | 21 days | 30 days | no time limit | 14 days |
| Annual Plan | starting from $288 | $295 | $400 | starting from $263 | starting from $186 | starting from $215 | $350 | starting from $108 |
What CRM For Photographers Is Better To Choose
The choice of the most effective CRM for successful business conduct should be based on an analysis of each system's advantages and disadvantages and the needs of the business. There is quite a lot of software that works well with startups but is not effective for large enterprises. So, you must understand that each app serves only specific needs.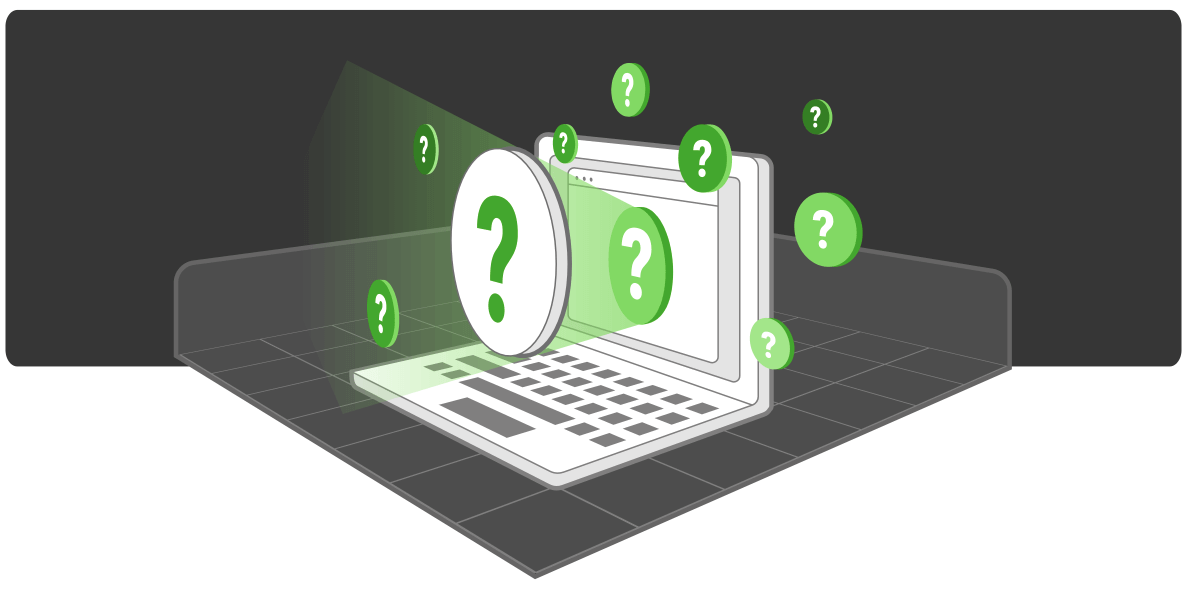 In our opinion, such applications as ShootQ, 17Hats, and HoneyBook are best suited for photo studios. They provide ample opportunities for installation and customization of workflows. But one of the most common problems that most users face is that after they paid for the system, it does not meet their expectations since it cannot fully cover all the company's processes.
Benefits of Developing Custom CRM for Your Business
All of the above applications are convenient because they are ready-to-use products. But, they all represent a kind of template that may not always correspond to the company's goals and needs. That is why many business owners who have tried ready-made software solutions develop ideas for creating a custom system. This will be a web application that you can completely set up according to your business's needs, cover all company's processes, and implement those functions that are missing in the proposed product.
Conclusion
In current conditions, CRM is an indispensable tool for building close relations with customers. If your business is service-based, you should make it thrive with robust workflow automation solutions. The CRM market is overflowing with various applications for both start-ups and large enterprises at affordable prices, so you can always find something suitable for your company. If the software available for purchase does not suit you, then an effective way out is to build your own product that will significantly improve your business's internal processes.
Already have an idea regarding custom CRM building? Find out the cost of the development and the time required to release the project!
Contact Us