According to official statistics presented by Statista, 93.96% of travelers admit to using online booking applications to plan and organize their stay. Moreover, 85% of users prefer online car rental services and 91.75% book their flights online. Both large and small hotel businesses are striving to keep up with cutting-edge technologies by designing online hotel booking portals to improve customer experience and remain competitive in the market.
After reading this article, you will recognize 6 crucial steps to develop a hotel booking website, taking into account current tendencies on the market, level of competitiveness, and business strategies that work best in this domain.
Hospitality Industry Overview
The implementation of a new business approach requires a thorough analysis of the market: identification of successful players, services offered, customer needs, and gaps. Since the hotel industry is dynamically developing, both luxury and small hotels are seeking to introduce a new range of services that boost business through facilitating and improving each traveler's experience.
According to a Statista survey, in 2017, 88% of the respondents preferred online hotel booking sites compared to 12% of survey participants who still made hotel reservations the traditional way, offline.
Before you actually start the project, the key task is to determine the peculiarities of how to create a hotel booking website. To do this, let's first explore the top 5 successful and recognized platforms on the market that have already gained popularity as excellent online hotel booking services.
| | |
| --- | --- |
| Player | Description |
| | Known worldwide, this website/application offers stays in hotels, apartments, and hostels for clients with a variety of needs and tastes. The platform is convenient to use, as you can filter results based on your needs and preferences. Additional services include choosing car rentals, restaurants, sightseeing tours, and other traveling needs. Booking.com provides you with options to book accommodations with or without prepayment, date changes, and cancellations of reservations under certain terms. |
| KAYAK | This is another easy-to-use platform that has numerous filters to help you find the exact match. Hotels can be sorted based on rating, location, and also include recommendations from previous visitors. The crucial drawback though is that it is not as easy to filter hotels based on price, making it more difficult for economically-minded travelers in need of affordable accomodations to find the lowest prices on this platform. |
| | Similar to other hotel booking websites, this platform has a variety of filters and also shows the number of booked suites. Thus, you will be able to see if the hotel is crowded or has lots of space available. Besides hotels and hostels, the platform also provides you with a great variety of condos, guesthouses, and bed and breakfast options. |
| HotelsCombined | This hotel reservation system will immediately offer to redirect you to the hotel's website to discover the hotel's services and see photos of suites, spas pools, etc. Besides hotels and hostels, HotelsCombined will display airport accommodations if you are not planning to be in the city for a long stay. |
| Expedia, Travelocity, and Orbitz | These three international Expedia Inc.-owned platforms have a powerful hotel search engine that will help you to find the best-priced and best-located places to stay. All three websites have a feature that lets you compare prices with other hotels, hostels, and guesthouses. |
As you can see, the hospitality industry is gaining momentum as more and more people around the world are willing to organize their travel arrangements immediately. Online hotel booking systems are not only handy for business travelers, but also for casual travelers who want to receive travel services in a fast and reliable way.
Trends in the Hotel Industry for 2021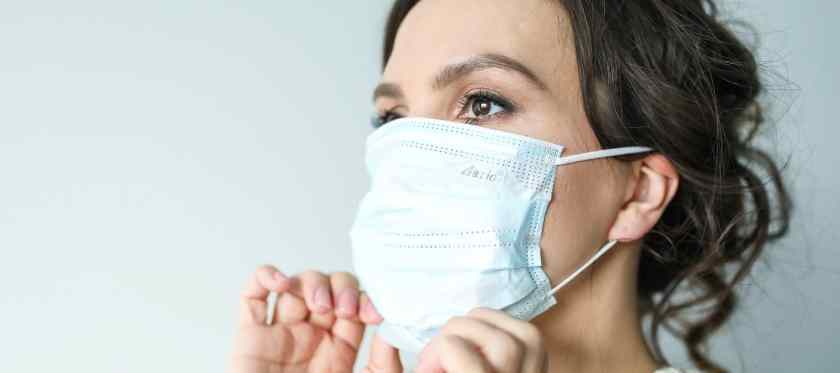 Do you know how COVID-19 pandemic undermined this business?
Like any other type of service, hotel booking website owners are constantly working on implementing new strategies and finding better approaches to deliver excellent customer satisfaction. With this in mind, let's delve into the matter of how to make a hotel booking site and what the latest tendencies are expected to be as the industry moves into the future.
Technology-driven platforms
60% of the world's travelers claimed that they are more likely to book a hotel if it has a mobile app version. Both generation Y and X are highly concerned about being able to get any kind of service via mobile device, such as tablets, smartphones, and laptops. With this in mind, more and more hotels and hotel booking businesses are striving to design mobile apps with an easy-to-use interface, customized elements, and simple navigation.
A great number of people still find it difficult to use applications to book their hotel or flight. With this in mind, virtual assistance windows and call-back features come in handy. By adding this feature to the platform, you can considerably boost the number of visitors and prolong their stay on your platform.
Considering the trend mentioned above, 24/7 support is necessary to make sure customers from all over the globe get assistance regardless of which time zone they are located. With this in mind, many hotel booking sites have customer support departments in every country or implement shift-based working hours.
The world's hype around being eco-friendly is growing dramatically, which is why travelers prefer environmentally-friendly hotels that offer no-plastic goods in suites, recycle bins, water replenishers instead of bottled water, etc.
The devastating effect of COVID-19 has touched all industries, causing dramatic losses, and increasing unemployment rates all over the world. The hospitality industry is no exception. According to a report by the American Hotel Lodging Association ("Ahla"), since the beginning of the pandemic, the industry has already lost over $38 billion in room revenue. The most recent data says that 6 out of 10 hotel rooms were empty as of June 24th.
KeyUA professionals will incorporate the latest market trends to make your own platform stand out!
Contact Us
What Are the Business Models Within Online Hotel Booking Domain?
Before you make an online hotel booking website, it is crucial to decide on which business model meets your business needs, objectives, and plans you grow. This step is especially crucial for startups since if properly applied, a company will mitigate the potential risks of losses.
Mainly, online booking agencies operate based on three business models: advertising model, agency model, and merchant business model. Let's briefly analyze each and go over its pros, cons, and purposes.
Advertising Business Model
Based on this approach, online hotel booking platforms substantially elevate their annual revenues from incorporating ads and offers on the webpage. In the hotel industry, this model remains highly effective, since a lot of companies are interested in paying for ads about their services to attract the type of audience that uses hotel booking sites. For instance, these ads may include car rentals, sightseeing tours, restaurants of varying cuisines in the area, online food delivery, taxi services, and other related agencies that relate to travel. The key drawback of this model is that an overwhelming amount of advertisements on the platform might make users leave the website due to a feeling of pressure.
Agency Business Model
This model provides an opportunity for companies to generate revenue from commissions for booking and Google ads. Let's say the owner places available hotel suites for $35 a night. A user needs to pay $40 and the difference in price goes as a commission for the services. Usually, this commission depends on the type of hotel and suite itself and varies from 10-30%.
Merchant Business Model
This online hotel booking business model presupposes buying the hotel suite from the hotel owner and reselling it to travelers. Quite often, they buy hotel suites in bulk which is cheaper and more profitable. This model also works perfectly for OTAs (Online Travel Agencies) that specialize in a set of services all at once: booking hotel suites, organizing sightseeing, renting cars, and other traveling needs.
Types of Online Hotel Booking Websites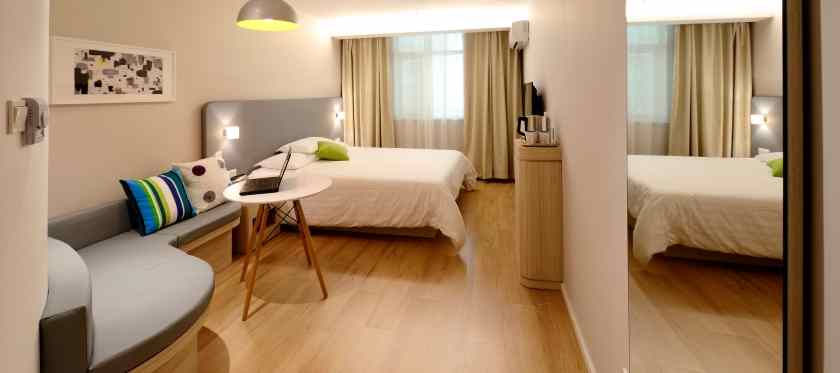 Let's get familiar with the types of websites already on the Internet so you can better decide which niche to fill. There are three main types: OTAs (Online Travel Agencies), official hotel webpages, and meta-search engines.
OTA

Online Travel Agencies remain a very useful tool for travelers as they connect them to all travel-related services: car rentals, flight reservations, hotel bookings, eateries, etc. These webpages are convenient for both highly experienced travelers who don't want to spend much time on planning each service separately and for newcomers who have poor knowledge on what and where to book.

Official hotel websites

Usually, hotels and hostels have their webpage where a customer can see available suites, photos, and additional services that can be found there. Hotel sites may also provide you with airport transit when a hotel staff member picks you up and gets you to your destination.

Meta-search engine

This type of online hotel booking allows a user to compare the prices on different platforms and book a hotel at an affordable price. Once you define your desired accomodation and click on it, you will be directed to the OTA's website or hotel's webpage.
Choosing the Inventory Sources
Inventory is crucial for hotel booking website development. If you want your platform to be rich in services, you must consider building a vast network of connections to offer and establish inventory sources. Let's see what these are and how to choose the right one.
Global Distribution System (GDS) - this is an enterprise that enables automated transactions between travel agencies and other services, such as flight reservations (airlines websites) and car rental companies. In the hotel industry, there are 4 main GDSs, which are Worldspan, SABRE, Galileo, and Amadeus. However, it is worth noting that this type of inventory source is quite costly for both the OTA and the travel service provider.
Develop a multi-vendor platform - this type serves as an attractive place for hotels and other travel-related agencies to offer their services by posting them on your platform. With this in mind, your webpage should have a clear and functional interface so that your vendors can post detailed information in order to ensure that the users get a complete picture of their services.
Affiliate partnership - one of the most cost-effective ways for a startup online booking platform to gain inventory is by becoming an affiliate to one or several industry key players. The idea here is to add a widget of the partner's services on your platform. This will considerably save your budget and increase the number of users.
Hotel Booking Website Development: 6 Useful Tips for a Successful Launch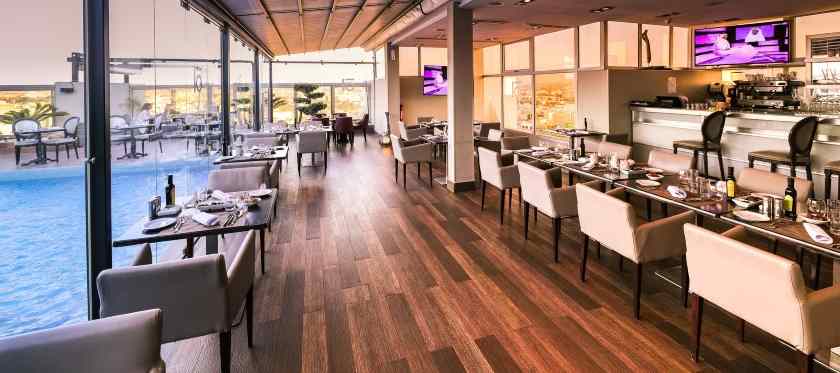 Now that we've gone through initial preparations, analyzing the competitors, researching the market, defining gaps and needs, and identifying inventory sources, it's time for a list of useful tips and a final answer to your question "how to build a hotel booking website?".
Tip #1 Hire a team of professional developers
The quality of development services, speed of project execution, and expenses depend on the competency of your development team. Front and backend developers, UI/UX designers, QA specialists, JS coders all play vital roles. So it's important to consider hiring a powerful tech team to lead your project and make it the best.
Build your professional team of developers with KeyUA! With our specialists, the success of your project is inevitable!
Get in Touch
Tip #2 SEO is the driving force
We all know that Google is a powerful and smart machine that can accurately connect users and websites based on the inquiry. With this in mind, your platform should be optimized for SEO to ensure you attract high volumes of traffic and thus get loads of bookings.
Tip #3 Create an easy-to-use, attractive, and multifunctional platform
When a user enters your website, they immediately pay attention to how well-organized everything is: menu bar, clickable buttons, links, payment process, and other matters. The location of these features does matter. For instance, users are used to seeing the menu bar on the right top corner of the website. Do not overuse popped up ads as they may negatively distract users' attention and make them want to leave.
Tip #4 Introduce filter-based search and directional cues
The better filters you use on your webpage, the more likely your users will find what they are looking for. Location, type of accomodation, dates, additional services and goods, price, and other tools - will help your customers enjoy the best travel experience.
Tip #5 The relevance of your design to the hotel's design
This tip is related to the front end of your website, mainly the following elements: images, animation, buttons, clickable text parts, etc. Make sure the description of the hotel matches its own webpage. Quite often, travelers skip the reading part of the page and only rely on the images. So the key idea here is to make sure that the whole message you want to deliver to them can be read from the images.
Tip #6 Mobile Application
A mobile version of a webpage is more preferable to most users. Applications are easier and more convenient. Moreover, we use smartphones much more often than PCs, so a majority of travelers are likely to choose a website that has a mobile version.
How Much Does It Cost to Develop a Hotel Booking Website?
In the following section, we will show you the approximate timeframes for project completion. With this in mind, you will have an initial roadmap for creating your platform.
| | | |
| --- | --- | --- |
| Action | Implementer | Time |
| Gathering information, agreeing on the tech stack, and establishing short-term goals | The whole development team is involved | 48-78 hours |
| Decide on the design: layouts, colors, logos, visualize the content, button locations | UI/UX designers | 40-56 hours |
| Coding | Back end developers, CTO, Mobile Application Developer | 240-640 hours |
| Testing + Reviewing | QA specialist + Developers | 80-160 hours |
| Project Release | All team member | 40 hours (in case any inaccuracies still appear) |
| Maintenance and Regular Updates | All team members | ongoing |
Let's now explore approximately how much money will go for the process of development in general, and how the prices vary in the US and Ukraine.
United States

Hourly salary rates

Ukraine

Hourly salary rates

Full Stack Developer (Front and Back End)

$45-130/hr

$15-50/hr

UI/UX designer

$42-135/hr

$9-48/hr

QA Tester

$40-120/hr

$8-30/hr

Project Manager

$50-145/hr

$7-45/hr

CTO (Chief Technology Officer)

$79-190/hr

$18-55/hr

Mobile Application Developer

$43-65/hr

$8-35/hr
Clearly, it can be concluded from the table that using an offshore development team from Eastern European countries will substantially save you money while keeping the quality of the services at the highest level.
Key Points
The idea of creating an online hotel booking website requires an entrepreneur to conduct numerous crucial processes, such as research the market, identify the competitors (types of their services, weaknesses, their traffic and overall success), determine users and their needs, and clarify market gaps to create a unique offer, among other things. No less important is the decision of which business model to choose, what type of website to design, how to find a reliable inventory source, and how to actually start a website.
KeyUA is a team of proactive and dedicated software specialists that will easily build your custom mobile application, providing excellent services of UI/UX design, and create a cutting-edge webpage using the latest technologies in front and back end development. We can build you a team of developers, designers, QA testing specialists, project managers,and CTOs to guarantee your expectations meet your business goals.
KeyUA knows how to start a booking website with ease! Contact us to get the best development services for your specific needs!
Contact Us