The online dating app market is overflowing. Is there a chance for a new company to enter the market and launch a commercially successful app?
Despite the countless dating applications available online, Cigna reports that 79% of Gen Zers and 71% of millennials in the USA feel lonely. The potential audience for new dating applications is enormous at a global level. There is lots of room for experiments in delivering a unique user experience and standing out from competitors.
Check the latest dating app trends that are yet to be implemented.
1. Slow Dating Experience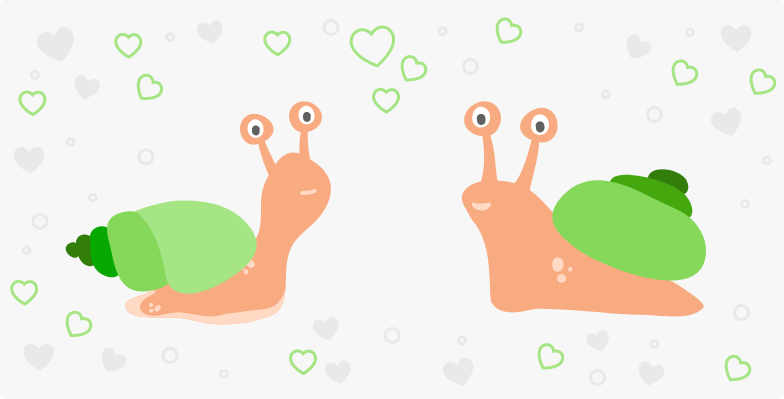 The pandemic has changed the habits of online daters. Due to social distancing restrictions and isolation, many users tend to communicate with potential partners online much longer before dating offline. One of the latest trends in dating apps is so-called 'slow dating,' when people tend to communicate with fewer potential partners more thoughtfully.
In an OkCupid survey from November 2020, 84% of respondents consider an emotional connection a must-have before a physical one. Coffee Meets Bagel app creates matches, analyzing the compatibility of user profiles. Each user gets only a few potential partners per day.
Another approach is implemented in S'More. It shows only blurred profile photos, focusing on communication instead of appearance. The images get sharper every day while you continue chatting with your potential partner.
2. New Video Call Formats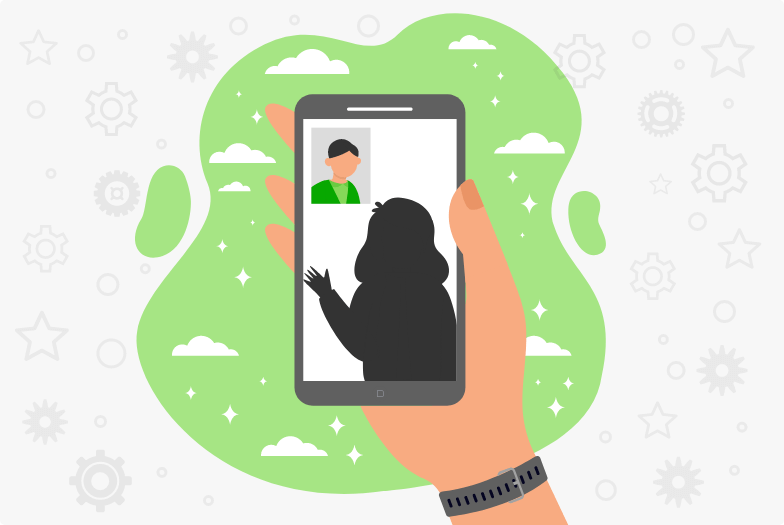 Trying new mechanics can give your product a unique competitive advantage on the market. While video calling is already available from multiple dating applications, it can be implemented differently.
Lately, apps have begun offering blurred video chats where users can see only a silhouette of their companions to focus on communication and emotions instead of appearance. It also helps set up the desired privacy level, as a user can choose the desired blur ratio.
One more idea is connecting people by the suggested topic for the first video call. Users interested in a particular event, music style, or type of training can find companions with the same interests easier.
3. Quality Over Quantityc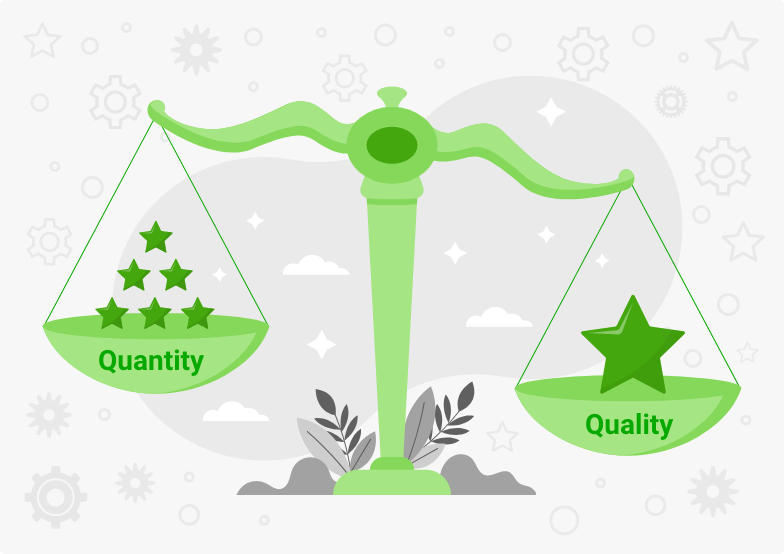 Value-driven dating has become more popular, outpacing casual dating by a 2:1 ratio.
An eHarmony study shows that 70% of Americans, 60% of men, and 79% of women, want a serious relationship. Mindless swiping and judging just on appearance is not what most online daters want. Instead, they prefer value-driven, niche dating websites, and apps that privilege quality over quantity. There are even services that offer a user only one match per day, and it works.
4. AI-driven Experience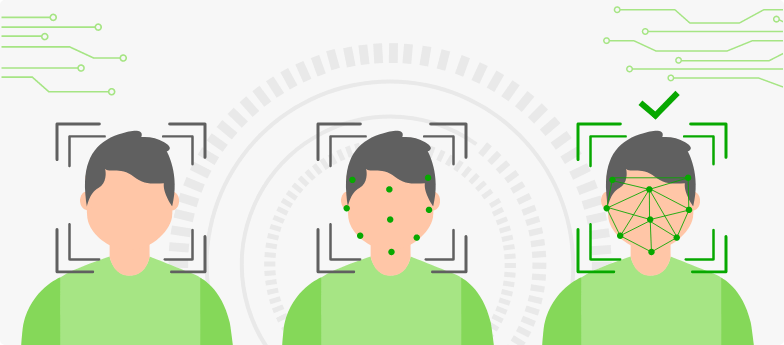 If you want to conquer the $3.33 billion online dating market, it's the right time to build more personalized and safer AI-based match-making apps. It has been one of the most expected online dating app trends over the last decade.
Still, there are very few implementations of artificial intelligence technology in the industry. However, machine learning models have strong potential, allowing dating apps to:
Detect common facial features for giving more personalized, precise suggestions for matches.
Provide options to search for partners that resemble celebrities.
Define compatibility and possible 'chemistry' between people based on their DNA profiles.
Eliminate fake activity and inappropriate content more efficiently.
There is a lot more that AI and ML can do for your future customers. It can effectively solve data overload problems, improve computing capacity, and give more power for service personalization.
Andrey Onopriyenko, Chief Technology Officer at KeyUA, suggests another interesting application of AI in dating. "It can revolutionize the industry with an entirely new approach for finding matches. Traditional swiping left and right can become extinct. Instead, a Siri-like assistant can ask a user some questions to collect their preferences and train AI algorithms. Based on the answers and detailed profile analysis, the system will choose the best matching candidates on its own. While the market is slightly bored with swiping and eager to get something entirely new, this area is definitely worth investing."
5. VR Dates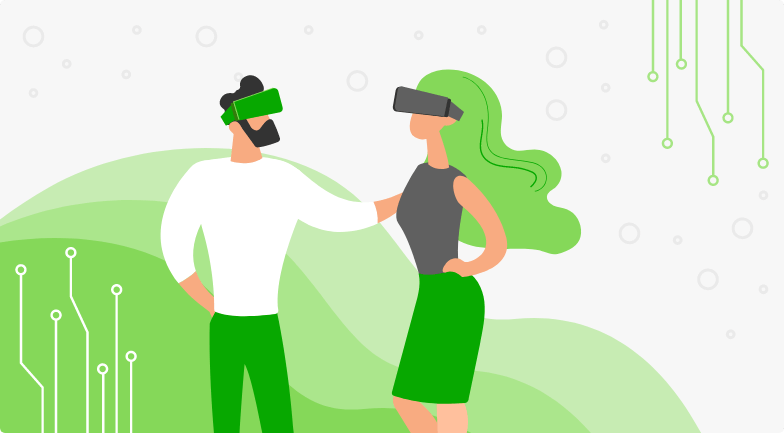 For the time being, dating online is mostly message chats, audio, and video calls. Hinge offered video dating long before the pandemic. However, during the isolation, the popularity of this option has grown significantly: 64% of Hinge users tried it at least once.
Trying new mechanics based on VR technology is one of the future's critical trends in dating apps. It has become technically possible to move into 'true' virtual reality. For instance, you can arrange a virtual date in a restaurant or watch a movie together in a cinema. You take a walk on the street or even have a short trip to any point on our planet. It is also possible to date any person you want in virtual reality.
6. Safety Comes First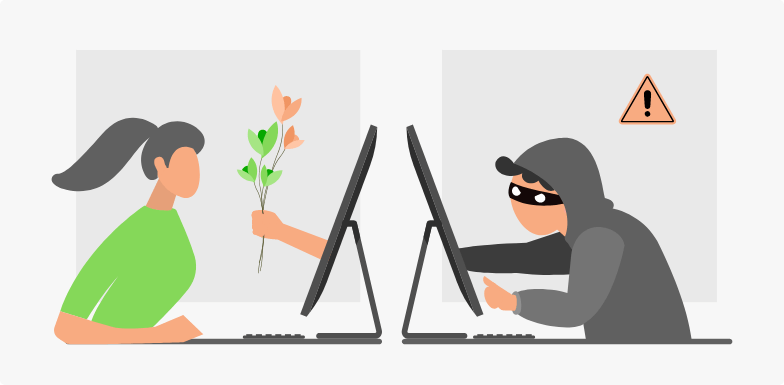 There are a few significant issues related to the online dating industry that prevent many people from using such applications:
Confidentiality
Fake profiles and scams
Inappropriate behavior, including sexual harassment or indecent pictures
Apps that offer an 'unmatch' feature untie virtual abusers' and scammers' hands, as they can hide from their victims after unmatching them. But, there is still a risk that an online dater can be found by family, colleagues, or others from their close circles.
Future dating apps need to work on mechanisms that detect scammers and inappropriate content more effectively, preventing potential violations. Also, it makes sense to extend the capabilities to report any abuse or unacceptable experience at any moment. Better safety can partly solve the disproportion between male and female users: women are more likely to date online when provided with a safe environment.
7. Inclusivity Is a Key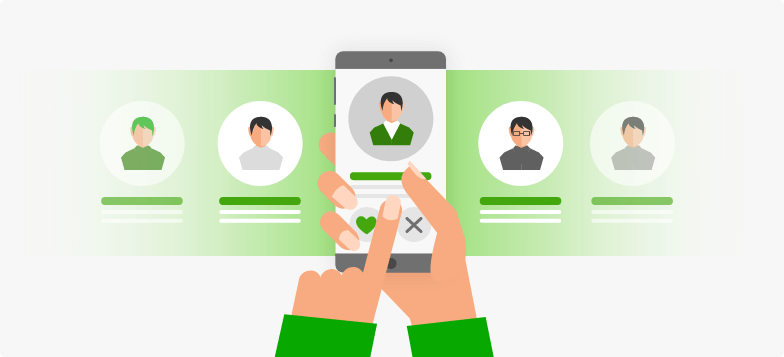 Modern society goes far beyond hetero- and homo-sexual relationships, two or three genders (more than ten genders for now), and romantic and casual dating types. Diverse users need applications where they will be respected, feel secure, and be given a wide choice of like-minded people.
As a result, being 'exclusively inclusive' is one of the leading dating app trends in 2022, according to Ariel Charytan, OkCupid CEO.
Think about creating segmented dating solutions focused on specific social groups by sexual orientation, religion, nationality, interests, and lifestyles. It is technically easier to adjust matching and filtering algorithms for a particular target category and become the best dating service in a narrow niche. While traditional apps are considered limited in profit generation, they can be scaled to other user groups.
8. Companionship Beyond Romance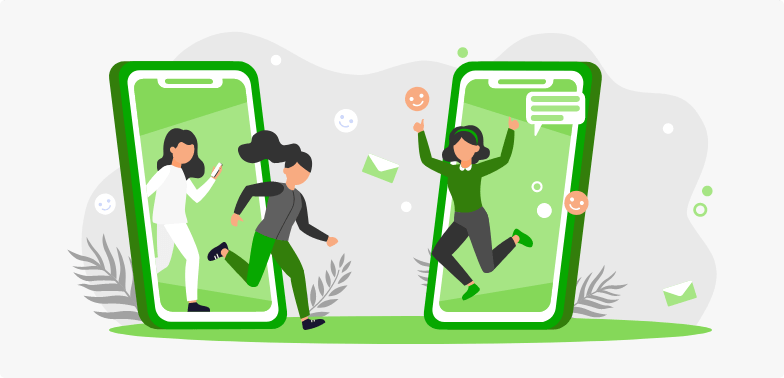 According to Shar Dubey, Match Group CEO: "Real life connections are decreasing, and loneliness is on the rise around the world…there are benefits to having deeper connections and conversations with people online."
The pandemic made people search for social contacts online more actively, and romantic relationships are not nearly the only goal for most online daters. Friendship, communication by interests, common online entertainment, and any other forms of companionship can significantly increase the customer base of future dating applications. Bumble already offers platforms for networking and professional connections, and this trend will grow in the near future.
9. Bringing Online to Offline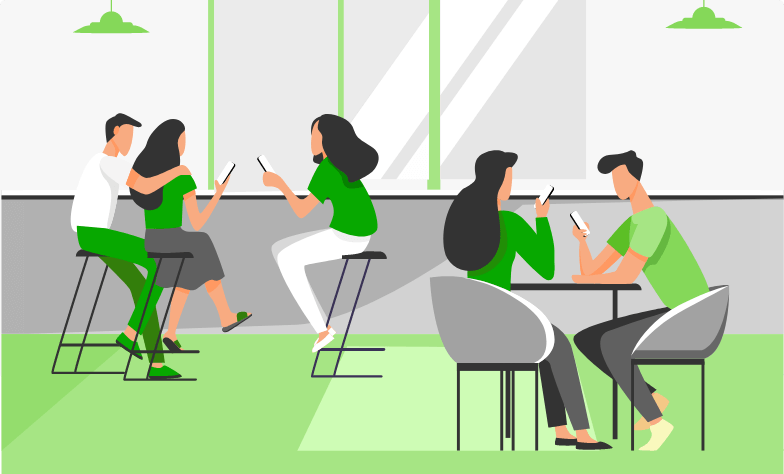 After the pandemic restrictions are over, online dating will involve real-life experiences. Therefore, it is the right time to think over good digital marketing campaigns as a part of a long-term development strategy. Some services have already started organizing different events to engage their customers and bring them together offline.
For example, Clikd, the UK-based dating app, allows 20 users to meet on a group date to find a perfect partner and win a holiday journey. The service also launched an exciting campaign named "Summer Internship." Its winner gets ten paid dates through ten weeks and only needs to produce engaging content for popularizing the service among fellow users.
10. Gamification Is Still Trending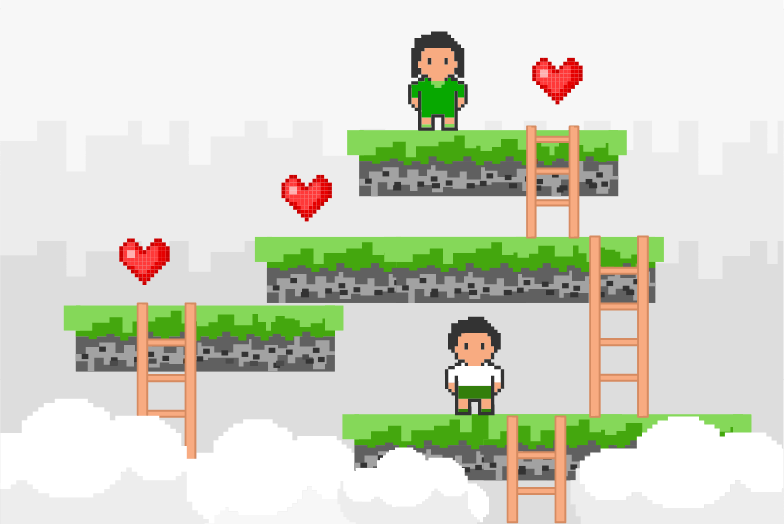 A GWI report from Q4 2020 shows that only 13% of online daters from the USA and UK will be encouraged to use online dating platforms more by games.
However, don't underestimate gamification, depending on what age categories your service is targeted. 44% of Gen Z and millennials still consider it an essential criterion for choosing a dating service. They prefer getting more endorphins while searching for the 'one' online.
While swiping is the most popular gamification approach in dating, it's time to invent new mechanics to make users go into the app repeatedly. For instance, a user can unlock the profile pictures of their companion one by one while communication continues, or get a free video call once per week, etc. There are multiple approaches to consider. All this helps keep users' interest for the long run.
Final Thoughts
While the online dating industry is now on the rise, there are plenty of similar applications using the same mechanics. The market demands innovations while customers are changing their expectations towards value-driven online dating.
The era of 'tinderfication' with its endless swiping random profiles needs a qualitative update. People want new mechanics, more diverse options with the latest technologies for a more personalized and safe experience. Deliver these innovations, and you will drive back today's leading dating marketers with their popular yet outdated products.
KeyUA developers are ready to assist in designing a product aligned with the latest dating app trends. Let's discuss your project in detail and generate the best ideas to make it successful!
Create a next-generation dating application with up-to-date functionality to address the latest user demands with KeyUA.
Share Project Details